Three focuses of my blog are Career Discussions, Professional Development/Skills and Technology. As our world becomes more technologically advanced, it's imperative for current and future workers to become more fluent in skills in the technology sector. These skills will likely be the basis for our economy and world going forward. The following contributed post is entitled, Improving Your Digital Skills.
* * *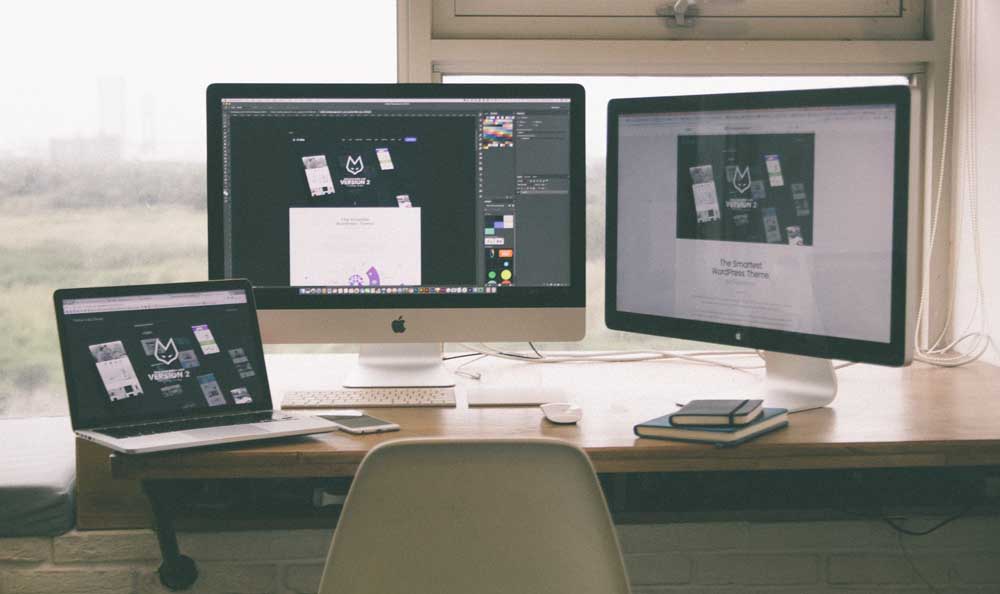 https://www.pexels.com/photo/information-sign-on-shelf-251225
If you're looking to make moves online, there are a lot of different courses that can help you with this. So, what options are out there? Let's take a look:
Cyber Security Training
There is only one place to begin, and this is with cybersecurity training. Data breaches are on the rise, and you cannot afford to take a risk.
There are basic cybersecurity courses that are available, which will take you through using and choosing a VPN, installing a firewall, and other basic cybersecurity features. However, there are also more advanced cybersecurity courses, which will take you through specialist security procedures, such as penetration testing.
Adobe Illustrator Training Classes And Photoshop Training
Adobe Illustrator training classes and Adobe Photoshop training courses are both highly popular. However, a lot of people struggle to choose between the two. If you are one of these people, don't fret.
Both Illustrator and Photoshop are used by designers, video and film professionals, photographers, artists, and illustrators. However, a lot of animators and publishers also use Illustrator. Both are excellent platforms, you simply need to determine what is going to be the most suitable for your requirements.
Photoshop is the most popular Adobe program; it is great for modifying graphics and images that have already been created, like photos. Raster or bitmap graphics are created via this platform, with raster images being made up of pixels. Illustrator is advanced vector-based software, which means it does not use the same pixel-format as Photoshop; rather vector graphics are created using mathematical constructs. This is why Illustrator is often used to make logos or anything else that needs to be displayed or printed at different sizes. Therefore, an Adobe Illustrator course is advised for those creating logos. It is also considered the better choice for wireframing and sketching. However, if you are creating a website, Photoshop will probably be your go-to choice. Illustrator provides a lot of advantages for the design of interfaces nevertheless.
Finally, when it comes to digital art, it's hard to separate the two; Photoshop is great for photo-based illustrations yet Illustrator is excellent for graphical illustrations.
Google Analytics Courses
Google Analytics is arguably the most popular marketing channel today, and so learning about it can certainly be beneficial. A basic course is all you need to get started, helping you with assessing different keywords and setting custom alerts. As time goes on, you may want to advance your learning, but a lot of people find that once they are comfortable with the platform they can advance their skills themselves and with online resources.
Sending Effective HTML Emails
When your business sends emails, you have two options; you can send plain text emails or HTML emails. The reality is that there is no competition between the two. To make the right impression and reap maximum benefits, HTML emails are a must.
An HTML email is one where you have the ability to customize how the email looks visually, i.e. you can underline text, change the header, include image, hyperlink text, incorporate various colors, and so on and so forth. The fact that text links can be clickable is important, as it makes it easier for readers to open the link in the email, and thus you increase the possibility of increasing website traffic. Another benefit of HTML emails is that they are easier to scan. If you only send plain text emails, some of the information can become lost in translation because it is difficult to make certain parts stand out, and thus recipients may simply ignore the emails you send. HTML emails are also crucial when branding your business. You will be able to incorporate graphics and colors, which are crucial for generating a visual impact and having a memorable impact on the viewer. Finally, one of the key advantages is that open rates can only be tracked with HTML emails and not plain text emails. How are you going to market effectively if you cannot track your results?
WordPress
Are you interested in learning about WordPress? This is one of the most popular open-source content management systems (CMS). In fact, as of January 2015, WordPress was used by more than 23 percent of the top ten million business sites. Therefore, it really is a skill that anyone in web design and development needs to know. When choosing your training you have various options at your disposal, yet you are advised to go for a WordPress personal trainer, and in this section, we will reveal why.
● Catered to you – There is only one place to begin, and this is with the fact that this type of WordPress training is going to be entirely catered to you. Topics will be selected to suit your own needs, and so more time will be spent on any areas you struggle with, or any areas you want to focus on because you believe it will be best for your business.
● Learn at your own pace – In a classroom environment, it is likely that you will either get left behind or you will waste hours learning about things you already know. You can be sure that this will not happen with a WordPress personal trainer.
● Value for money – This leads onto the next point perfectly; value for money. Private training ensures value for money because you are extracting the maximum value from your experience. Every minute is spent on teaching the elements of WordPress that you need assistance with.
● Freedom to ask questions – Last but not least, you can stop and ask questions whenever you like. This is difficult to do when you are learning in a group.
● It is not difficult to see why the services of a WordPress personal trainer come so highly recommended over a classroom environment. The same can be said for other training courses as well, be it HTML training or an Adobe Illustrator course.