The first principle of my blog is Creating Ecosystems of Success and two key focuses are Career Discussions and General Education. While we get trained in our individual disciplines in school, there are other skills that dictate who excels in a particular field in the work world. It's not always clear when starting our careers what those skills are. The following contributed post is entitled, Top Skills To Learn That Will Help You Professionally.
* * *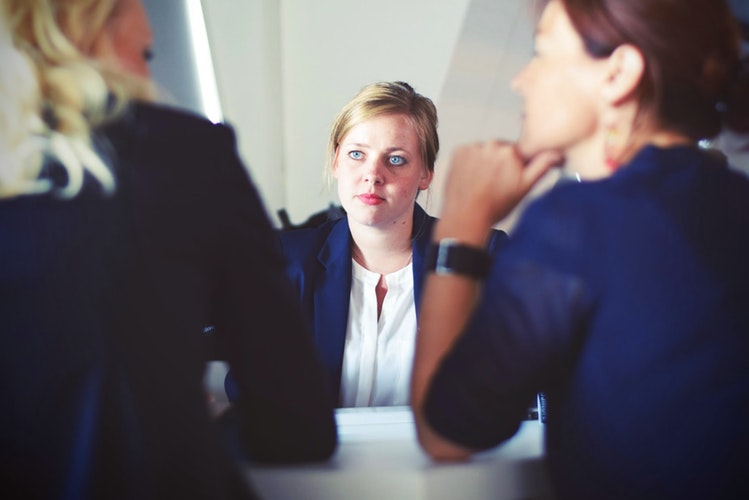 So, with many college students embarking on their final year, some of you may have already decided that a career in business is the way for you. Whether it be a career in marketing or sales, there are so many options for you to consider. Now, while college can teach you a lot about say marketing, they don't seem to really teach you much about the personal skills needed to make it in the world of business.
No matter what it is what you do for a living, you probably want to do it as well as you can. This is true for most people, and yet it can be surprisingly hard to know what kind of skills are involved in achieving and getting ahead in any type of business. In this article, we are going to take a look at some examples of the kinds of skills which are likely to be helpful for anyone who considers themselves to be a true professional and wants to get ahead as best as they can in their chosen career path. If you can master all of these, you will almost certainly be able to improve your career to no end, so it is definitely worth looking into at your earliest convenience.
Negotiation skills
Negotiation is a fine art to master. The official definition is "discussion aimed at meeting an agreement." But there's so much more to it than that. Negotiation is all about you coming out on top, while still letting the other person think they've grabbed themselves a bargain. This process happens day in, day out in business. Quite a lot of companies now even require their employees to have ongoing negotiations skill training courses to make sure techniques are continually being improved. With deals on the line with most companies, it might be worth doing a little research into the art of negotiation.
Communication
Communication skills are probably one of the most essential skills to have. Whether it be communicating with your colleagues to form working friendships, or with customers to establish a rapport. It's not all just about face to face communication either. When starting a new job, your employer will be keen to know how your email and telephone skills are. Having a conversation with someone that's not face to face can be hard, as people can't always tell the tone you're trying to take, or the facial cues you're using to show emotion. Wording an email in a way that comes across informative, yet not condescending is a skill some of you may have already mastered due to being at college. But if you feel you wouldn't be the best at this, you can always take a look at online guides to help you.
Time management
Time management is one you all would have had to master during college. But in the world of business, it's slightly more serious. If you're a little late submitting a smaller assignment, it's not too much bother. But as you know, when it comes to the big graded assignments, if you submit them late, you may run the risk of losing marks or failing the whole unit. The same sort of applies in business, except if you don't meet deadlines, it could mean deals lost, customers angry, and more importantly, an irate boss. It's important to realize that in business, it wouldn't just be you affected as it would with college, there is often a chain of people affected by lack of time management.
Bookkeeping
Being able to look after your finances is always going to be important for your career and your personal life, and especially if you are high up in any kind of business, even if your job role does not technically have anything to do with the finances of the company. Having a solid understanding of bookkeeping is always going to be hugely valuable, and you might be amazed at just how often it is likely to crop up, so you should consider taking an online course in bookkeeping if you want to learn this particular skill. With that kind of understanding of finances under your belt, it will benefit your life in a considerable number of ways, especially professionally.
Public speaking
It is often said to be the most common fear in the world, and it's easy to see why. Everyone gets nervous when it comes to public speaking, albeit some more than others, but if you manage to master it, then it could make an enormous difference to how well you do in your professional life. If you're looking to enter a role in politics or law such as a fraud attorney firm, speaking in front of others is part of the job. Everyone who works professionally knows that there are many occasions when you are called on to speak up publically in the office and so on, and if you are able to do so confidently without worrying about it you should find that it improves your business and your career greatly. Remember this, and consider taking a course to make it easier on yourself. You will find the confidence boost it gives you is incredible too.
Creativity
If you can be creative, it means that you can find dynamic and unique solutions to any given problem. This is something which is going to be useful for many people in many professions, and yet a lot of people find their creativity stifled by the professional settings which could benefit from it. If you are struggling to release your own creativity at work, start small and try to build up as time goes on. You will find that it makes it easier to do so and that you can build your creativity as you go along. This will, in turn, improve your professional life hugely, so it is definitely worthwhile doing.
These are just some of the primary skills that the waiting business world with need from you. Some you may already think you do pretty well, but it's always worth doing a bit of research to find some of the best techniques and interpersonal skills to make sure you thrive in your new careers.