Two of the focuses of my blog are Financial Literacy/Money and Business/Entrepreneurship. Being an entrepreneur requires a different set of skills than being an employee. Before becoming an entrepreneur it's helpful to know what those skills are, and even are starting your business activities, it's important pay attention to those skills and intentionally grow them. The following contributed post is thus entitled; Making The Most Out Of Your Entrepreneur Skills.
* * *
Life as an entrepreneur is never going to be dull, wouldn't you agree? Your mind is constantly buzzing with fresh ideas, new approaches to things or even the next step on your business journey. However, there are always you can improve things so that you are living your best entrepreneur life. You may be wondering how you go about doing that? After all, the main impression of any entrepreneur is you either have the gift, or your don't. However, there are ways you can improve your life as an entrepreneur, making things easier on yourself and even advancing your business in some way.
Many people choose the life of an entrepreneur. They enjoy the thrill they get from creating something out of nothing. They are money magnets, always wheeling and dealing and able to turn their hand at anything. Some people envy them. However, one thing that people don't think is that the life of an entrepreneur is hard. These things come easily don't they? But that is where they are wrong. It takes work, dedication, and a lot of hours slugging away to make things a success. The thing that does come easy is the passion. But if you are hoping to make things a little easier on yourself as an entrepreneur then read on to find out more. I have shared with you what I think could help you make more of the entrepreneur skills that you have.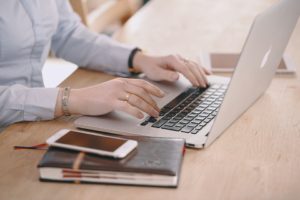 Improve your general business knowledge and skills
Perhaps you feel that you may have more that you can learn regarding business practices. It might mean that you choose to do things a little different, perhaps having a different approach or process to implement into your own business empire. You could take on a business management course, or even be very specific such as focusing on areas like marketing. Courses such as that can really enhance your skills and make you more confident in new trends and different ways of doing things. Other ways you can improve your knowledge is through networking. Heading to seminars and being around people in a similar industry or share similar interests can really help your business and you.
Be open minded to where technology can help you out
There is so much great technology out there these days, that you definitely need to be open minded to know exactly when and where it can help you out. Let's start with the basics and the advancement of smartphones and tablets. Now as an entrepreneur you can be on the move and still working wherever you are. You might also want to think about the smoothness of transactions between technology and your servers and this is when server movers could be beneficial to your business. Other advancements in technology has to be in terms of how quick and easy you can reach people nowadays. Thanks to the digital platforms of a website and social media, you can be up and in business i a matter of hours. Having the right strategies in place to ensure that your business is seen, from a decent social media marketing plan to ensuring the content you use is optimised for search engines, can both be extremely beneficial to help you build a successful business life.
Change your attitude towards business
Your attitude could be your biggest hindrance. It can be your biggest asset or your worst flaw. A bad attitude is never received well. People don't respond to negativity, and they certainly don't respond to frustration and disrespectful attitudes. However, an attitude can be your biggest saviour in business, especially if you are prepared to put in the hard work and graft that is required of you. Sometimes you need to be able to ensure that you as a person come off in the best possible light. No matter what you do, first impressions still count for a lot. It is just these days you are able to make a first impression without needing to be face to face with someone. Think about what you say, how you act, and how you portray yourself online to ensure that you do all that you can to have the right attitude.
Have a more positive outlook on life
Positivity breeds positivity and having this sort of outlook on life can really help you as an entrepreneur. Naturally, you should be a fairly positive person anyway, many entrepreneurs are, but it can dwindle from time to time if things aren't going your way. Many famous entrepreneurs believe in the power of positivity and things like the law of attraction so it might be worth acquainting yourself with some positive affirmations. Ding this daily and having the right affirmations and outlook on life can actually make you a much more productive person in other aspects of your life. It is about being proactive and having the tenacity to go out and get the things that you want out of life.
Look at the nitty-gritty of your business model
Finally, look at the nitty-gritty of your business model and see if there are any improvements to make. Things like a change in social media strategy, a different marketing campaign to sink your teeth into, or even something like a change within ranks in your business model such as offering other team members different roles, so you get a fresh set of eyes on different departments. You may also want to think about the benefits of outsourcing. It can be so tempting to want to do everything yourself, but this can often mean that you don't complete tasks, or perform them with mediocrity. There is always something you can do, and your business is always there to be improved. Which helps you to grow and succeed in other ways. Doing this regularly can often ensure that you don't miss out on potential opportunities.
I hope that this helps you to make then most of your entrepreneur skills and to make the most out of what you have available to you for yourself and for your business.