Two focuses of my blog are Financial Literacy/Money and Business/Entrepreneurship. Depending upon the type of business you're in, you'll need to manage numerous projects. This will likely be key to your business's growth. The following contributed post is entitled, Running A Business: Here Are Ways To Improve How You Manage Projects.
* * *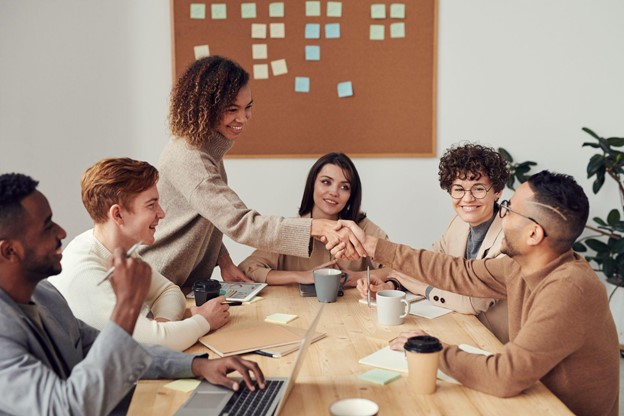 When running a business, it is essential to manage projects well. Your business may fail because you can't keep up with all tasks that should be addressed. Here are tips on how to improve your project management skills and make sure everything gets completed.
Invest in Project Management Courses
Project management courses are a great way to improve how you manage projects. A course like Agile project management certification will ensure that your team is on the same page, and you can communicate clearly about what needs to be done, when it should be completed, and any roadblocks along the way. You'll also learn new techniques for managing schedules as well as the tools you need to get the job done.
Make Use of Project Management Software
Managing projects with project management digital tools is a great way to streamline your workflow, improve communication between teams, and get better at tracking time. This is a great way to work smarter. It's easy to check in with your team members when using software like Trello or basecamp for project management. There are many features these apps have that make staying on task a breeze.
You can set deadlines and assign tasks so everyone knows what they need to be working on at all times. This will also help them plan their day better. You'll get a lot more accomplished when you have everything in one place that is easily accessible for every member of your team.
Use a Project Schedule
A project schedule is a document that outlines the tasks to complete for your business. This allows you to see what needs to be done and create a safe environment for honest communication with your employees such as asking for more time to meet project deadlines. You can also use it as an outline for meetings with team members or even customers since they will know what you are working on at any given time, allowing them to make suggestions easily if they would like.
Ensure You Have All the Resources You Need
When determining how many resources you need for a project, consider all the roles and responsibilities. For instance, if your client requires four revisions of their materials before approval, ensure that your team has enough time and capacity to get it done without compromising quality or creativity.
If your team cannot meet the deadline, identify any bottlenecks you can work on to streamline your project management. Everyone must be up-to-date with what they need to accomplish so that there are no surprises. If changes or additions come up during a project, ensure that all team members know about them.
Use Effective Communication Skills
Effective communication is a skill that every business owner should have. This ensures all employees are on the same page and can produce quality products or services for your customers. Be proactive when communicating with your team members; make sure each person knows what they need to do before handing it over.
Conclusion
Ways to improve project management are prioritizing work, organizing tasks into categories, and delegating responsibility for each job to avoid falling behind. A manager may also benefit from using a time tracker app on your phone while handling projects to ensure they stay on track.