Two focuses of my blog are Financial Literacy/Money and Business/Entrepreneurship. A component of your business is its customer service. Even in today's digital age, a key aspect of that is communication over the phone. The following contributed post is entitled, Phone Etiquette Tips For Business.
* * *
Phone etiquette is very important for maintaining customer satisfaction and representing your brand professionally. Your manner on the phone matters, and will change how your customers feel about you and how effective your business is.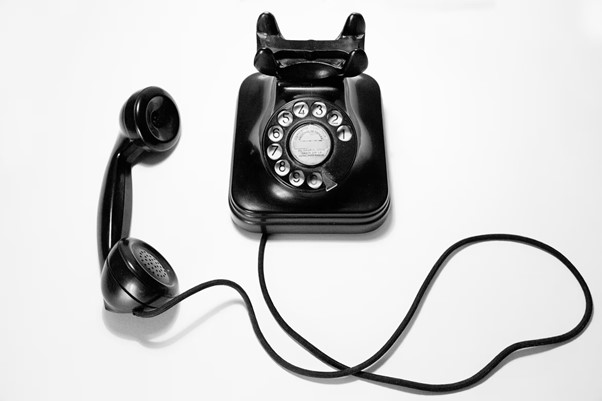 Image – free for commercial use
Here's what every business owner needs to know about managing phone lines, whether you're a one-man band using your mobile phone, or a larger business with a voip phone provider.
Be Consistent
Make sure everyone answers the phone in the same way. If it's an inbound call, all the customer wants to know is that they have called the right place. Keep your hello brief. Choose a professional greeting that mentions the company and then your own name. Don't waste time with extras like, "How can I help you?". Something like, "Hello, Mary's Cafe, Ryan speaking," is enough.
Never Interrupt
Don't interrupt a complaining customer. It can be hard to do this, but listen to the whole problem, no matter how long the customer talks. Even if you use call center that will hand off the call to a member of your staff, listening to the whole problem is important so that the customer feels you are taking them seriously.
Use The Hold Button
Make sure everyone at your company knows how to use your phone system, including the hold button. Never put the phone to your chest to muffle the mouthpiece so you can talk to someone in the office. Clients might hear things that you don't want them to hear.
Use The Transfer Button
You need to know how to transfer someone to another member of your team. Tell your customer something like, "The best person to handle this is Claire, so I'm going to transfer you." If you need time to find Claire or explain the customer's problem to her, tell the customer this, and put them on hold, so they understand why they're waiting. Make sure Claire takes the call with some knowledge of what the problem is.
Keep Customers Informed
It's important to train your team on this. They need to give the customer a list of what they are going to do, then a longer timeframe than necessary. Do this, because when you solve their problem faster than you said you would, the customer is pleased and feels you went above and beyond to help them. If you take longer than you said, they'll be annoyed.
Smile When Your Talk
You can hear when someone is smiling. When you smile while you're speaking on the phone makes a detectable difference to your tone of voice, so make sure that your team sounds as though they're in a good mood when they're on the phone. If a member of your team sounds bored or miserable, it will be worse on the phone, as the customer can't see their body language. Words and inflection are very important over the phone, more so than they are in a face-to-face encounter. Smile, and keep your tone friendly and professional when you talk.