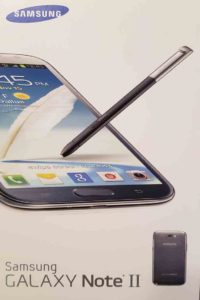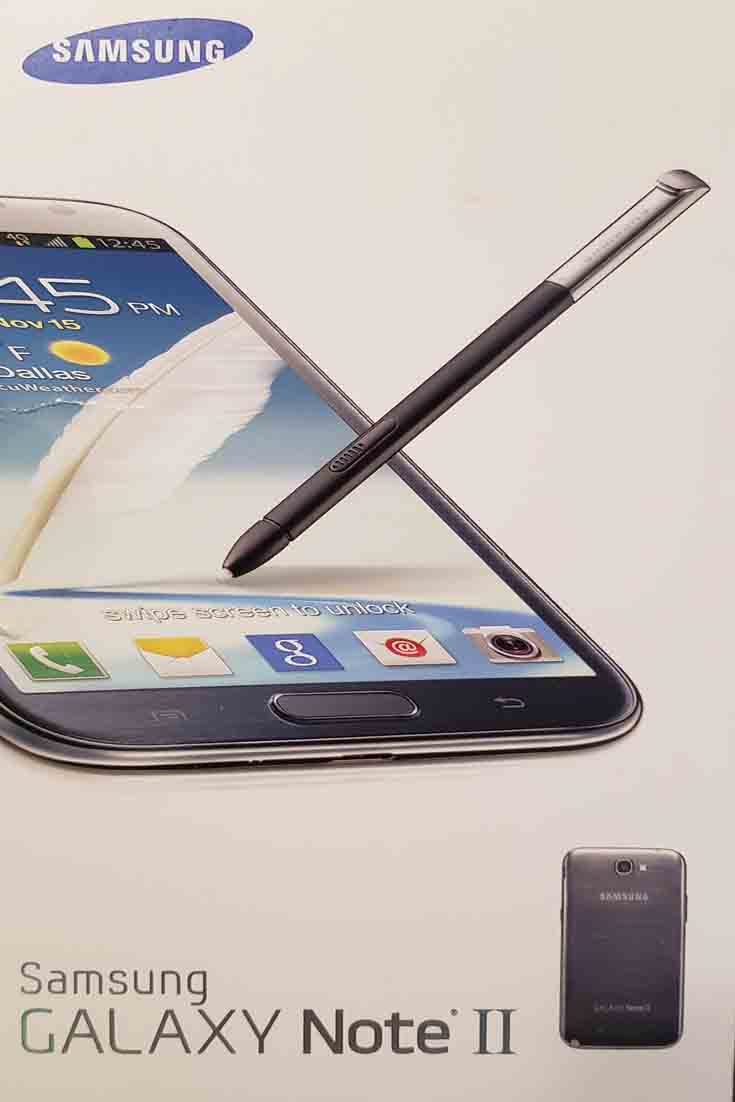 Two of the focuses of my blog are Science and Technology. Up to this point I've discussed technology from the aspects of careers and investing. In this post I'm taking a different approach and will discuss its potential dangers in our world which is becoming steadily more digital and technology dependent – a topic I've heard periodically discussed in numerous circles over the years.
Joining me in this discussion is mentor, veteran educator and fellow writer, Dr. Ralph G. Perrino. Dr. Perrino has his own blog, Dr. Perrino's Blog. He has authored numerous articles, essays and books and both founded and directed the Northern Virginia Tutoring Service, which is how we first met. He was further responsible for my becoming a member of the board of directors for the Friends of the David M. Brown Arlington Planetarium.
Here on my blog I crafted a post titled Are we losing our Soft Skills due to Technology? On his blog, Dr. Perrino recently crafted two posts titled, I thought I had seen it all…until today, and Are we creating a digital dust bowl?, among other blog posts. However, it is worth noting that technology is a great help for children. Sites like ABCmouse offer intuitive and entertaining ways to learn beyond the classroom. The following is our recent discussion regarding the dangers facing our steadily increasing technology-dependent society and world.
Anwar Dunbar: Hello, Ralph. You're one of my mentors and I of course know a lot about you, but can you give the readers a few facts about yourself for context? For example, what is your background? Also, how did you become involved with education?
Ralph Perrino: Sure, Anwar. I studied Sociology at Catawba College in North Carolina. I then did extensive graduate study in Sociology at the University of North Carolina, where my areas of concentration were in collective behavior and social movements, and social change. I also hold a Master's Degree in Public Administration and a Doctorate in Education from George Mason University. I have taught full-time and part-time at Northern Virginia Community College as an associate professor of sociology and political science since 1984. I also founded and served as director/owner of Northern Virginia Tutoring Service, LLC, from 1994 until 2018. The reason I became involved in education is that I have always had a passion for teaching. I find that I often teach the content area while at the same time, I offer life lessons to students who are seeking direction in their lives.
AD: One of the focuses of my blog is Technology from the perspective of encouraging awareness of STEM – for careers and for investment purposes. While we celebrate our emerging technologies, there is a downside to them as well, which we've both written about from different angles. What initially raised your eyebrow regarding our society-wide 'addiction' to our new digital toys and devices and the plethora of applications that we use on them?
RP: While I do absolutely agree that there is a use and a place for technology in today's world – education and research, investment and banking, professional connectedness and networking are just a few examples – I also believe that society has rushed to embrace the next bright, shiny object with little thought or concern about issues such as: personal privacy, family stability, interpersonal communication, civility in public, and empathy, compassion and concern for others. That said, I do see the potential benefits associated with the use of social media in the areas of collective behavior, social movements, and social change. However, sole reliance on digital means of communication to achieve social change is ill-advised, in my view.
AD: From our mentoring talks I know that you think cell phones particularly are a problem. I'm guilty of some of the things you discussed in your essay about the 'Digital Dustbowl', and I do enjoy quick access to information, and quickly connecting with other people which can cause unintended consequences. Can you talk a little bit about what you see happening around you every day?
RP: I have become increasingly alarmed by excessive dependence (some would say addiction) to technology in general, but cell phones in particular. Teens have been known to refer to their iPhone as 'My Tiny God.' There is something wrong with a society that values a material, digital possession to that extent. I tell my students at the college that if their biggest concern when they wake up in the morning is whether their cell phone is charged, they have a serious problem. I ask them, have we reached the point where owning a smartphone is a requirement for acceptance into the public (and private) discourse?
I also tell them that they should not leave college without some level of commitment to help others. Much, if not all, of that caring and compassion for others is not going to take place through social media. I remind them that nearly a billion people on earth each day do not have access to clean drinking water and that nearly 30% of the American population does not have regular access to the Internet. Virtually none of my students understand the 'Digital Divide' between rich and poor in America. They take this privilege for granted. I point out to them that they are living in a bubble here in the Washington, D.C. area, and that their awareness of issues and challenges others face has been minimized as a result of their addiction to social media and their smartphone.
AD: Have you found any data looking at our dependence on digital devices like our cell phones?
RP: A recent Bank of America study, Trends in Consumer Mobility, reported that 71% of all Americans (adults and teens) say they sleep with or next to their mobile phone; 3% of those people said they sleep with their device in their hand; 13% said they keep it on the bed, and 55% leave it on the nightstand. Incredibly, the survey revealed that Americans consider their smartphone more important than sex, and 20% of those 18-34 years of age admit to checking their phones DURING sex. The list goes on.
Suffice it to say that we have a problem with over-use and abuse of smart phones. We see it every day in restaurants, supermarkets, shopping malls, sporting events, and a myriad of other places. On the one hand, smart phones and, to some extent, social media, have connected us digitally, yet they have separated us emotionally. They have: strained our relationships with others, significantly reduced levels of empathy towards others, caused us to avoid face-to-face interpersonal contact, and damaged the ability of children and others to read facial gestures, body language, and subtle signs of human emotion. They further have the potential to alienate children from society, placing them in an unrealistic virtual world where problem solving can be accomplished with the press of a button.
Some questions I find myself pondering are:
• Is there a correlation between cell phone usage and the rise in rates of Autism and Asperger's Syndrome?
• Is there a correlation between cell phone usage and the dramatic rise in school violence, digital alienation, mental health issues, teen suicide rates, and other social maladies?
• Is it affecting the stability of families?
• Is it resulting in miscommunication in the workplace?
• Is it affecting other institutions critical to societal stability?
Again, has it connected us digitally, but separated us emotionally? Much has been said here and elsewhere regarding the problem. The question in my mind is, what are the solutions? We might start with stronger parenting, and adults who model appropriate human interaction as their children are maturing and watching how their parents conduct their own lives. Children learn by modeling adult behavior. Their behavior is a reflection of our behavior.
AD: As an educator yourself, have you had to establish rules for your students in class?
RP: It has reached the point in my classes at the college where I teach that I have to ask my students to place their cell phones on a table at the front of the room at the beginning of the class. If I don't do this, students simply cannot and will not stop using their phones. Their attention is distracted, and it is nearly impossible to generate a meaningful class discussion. I have had students as recently as last semester note in their course evaluations that, 'Professor Perrino should continue to require no cell phone use during his class. It helped me to engage in class discussions more effectively.'
AD: Okay Ralph, you've given us quite a bit to think about and consider. Do you have any final comments, thoughts or stories on this topic?
RP: Each semester, I have guest speakers come to my class to speak to my students. These speakers include staff from a local homeless and substance abuse shelter; a speaker who works in the area of student nutrition in low-income, urban school districts, and other speakers who focus on sociological issues outside the parameters of a textbook.
The one speaker who rivets my students to their chairs is a 77 year-old woman who was a Freedom Rider in 1961 at the age of nineteen. Her story is compelling. She tells of being jailed in a Mississippi prison for three months with other Freedom Riders, as well as other injustices perpetrated on her and others during that time. When she completes her presentation, I always ask the questions: "Would you be brave enough at nineteen years of age to do what this person did? What story will you have to tell when you are 77 years of age?" The responses I get tell me much about how unengaged my students are from reality, even though they believe they are all connected and engaged through social media outlets.
AD: Okay, thank you, Ralph, for collaborating on this important discussion and sharing your thoughts. So many of us are walking around unaware of the larger implications of these technologies as our societal norms evolve with them. At the very least, hopefully we've gotten some of the readers to think and start discussions of their own, and you and I have to have similar discussions in the future.
Thank you for taking the time out to read this interview. Once again, please visit Dr. Perrino's Blog for other insightful discussions like this. If you enjoyed this interview, you might also enjoy:
• A look at STEM: Blockchain Technology, a new way of conducting business and record keeping
• Who will have the skills to benefit from Apple's $350 billion investment?
• We should've bought Facebook and Bitcoin stock: An investing and technology story
• A Cryptocurrency App Case Study
• Why SEO really is the key to successful online business SEO
• The best Apps for Crypto Investment
• Tableau discusses educating in a data driven world revisited
The Big Words LLC Newsletter
For the next phase of my writing journey, I'm starting a monthly newsletter for my writing and video content creation company, the Big Words LLC. In it, I plan to share inspirational words, pieces from this blog and my first blog, and select videos from my four YouTube channels. Finally, I will share updates for my book project The Engineers: A Western New York Basketball Story. Your personal information and privacy will be protected. Click this link and register using the sign-up button at the bottom of the announcement. If there is some issue signing up using the link provided, you can also email me at bwllcnl@gmail.com . Best Regards.