Three of the focuses of my blog are Financial Literacy/Money, Business/Entrepreneurship and Technology. Whether you are a business owner, or you are in management in a company or a government agency, you likely have a work phone. A key to doing your job using the phone is not over-cluttering it and using up its memory with things you shouldn't be. The following contributed post is entitled, Keeping Your Work Phone Organised.
* * *
Phones are becoming a big part of the running of a business; they help us with a lot of everyday jobs like keeping notes, updating your calendar, and making phone calls, to name a few. Phones have progressed a long away, that most of the population own one, and we spend most of our time on it, scrolling down social media, attending video calls and sending emails all in which keep you up to date with the latest changes in your workplace.
Over time your phone will be overcrowded with everything you do. You'll find that you have a build-up of photos, applications and files across multiple areas of your phone, making it hard to keep organized and being easy to find. It's never a good look when you are trying to find a document, and it's lost in-between restaurant menus and photos of your dog.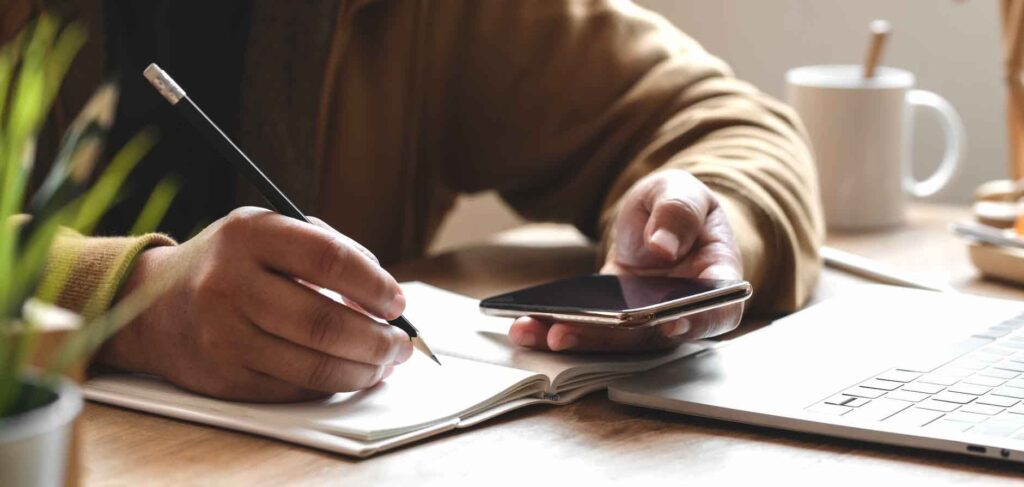 Photo from Pexels.com
Phone pouch
Phone organization starts with being able to find your phone when you need it, rather than fumbling around in the bottom of your bag. Investing in a Reiko pouch will ensure that your phone is on you all the time, leaving your hands free for your laptop and paperwork, stopping your phone falling when you have too much to carry between meetings. This could be an excellent option for if you're a person that stores your phone in your back pocket as it will decrease the risk of smashing the screen.
Applications
Although it's lovely to have all your apps separate so you can see them all at a glance, it can take time to find the one you're looking for. Creating different categories for your apps to sit in, simplifies your phone. Having social media platforms in one folder along with a photo and video editing in another takes the pressure off trying to find a specific app that you're trying to search for. While you're setting all your apps apart, this is a great time to delete any unwanted icons, as well as the ones you haven't opened in the last five months.
Files and documents
Keep your documents organized in folders, along with renaming the file name to the category of what the files are to do with. It will be worth taking the time to adjust the titles of each document to make it clear what everything is without having to open each file. Having your laptop desktop empty can leave room for any current files and projects that can be placed onto the desktop to give you the space to spread out.
Back up your files
It's the worse feeling when you've done loads of hard work, and then you lose it. Backing up your files and photos through something like Dropbox, Google docs can avoid frustration and having to reproduce it again. They are easy to use systems that can store everything, making it simple for you to go back and find the documents that you need when the worse comes. If you have Apple products, then you will find iCloud has its backup system for all your documents, music, videos and photos. However, once you reach over a specific limit, you will have to pay monthly for extra storage, this can also be the case with Companies like Dropbox but if you don't want to pay for storage then investing in an internal hard drive to copy everything over can be a cheaper option. Just be aware that if this system is tampered with, then it can result in losing it, this is why people copy everything over onto two hard drives to cater for this.
Linking calendars
Are you using your calendar to its advantage? Taking the plunge from paper planners to digital calendars can be a big change, but it can save you a heap of time. Firstly, using a platform that can be automatically transferred to each of your devices makes your life a lot easier. There's nothing worse than having to write a meeting date down in multiple places. Platforms like Apple and Google calendar, link up on all your devices which are logged into the same account. Using your schedule effectively by colour-coding each category makes you instantly see what is work-related, birthdays or events while knowing if you are free when people ask you.
Hopefully, with these ways to stay more organized using your phone, you can take your work to a new level, taking away the stress of losing your work whilst keeping your phone in a pouch, so it's with you all the time.