Three of the focuses of my blog are Financial Literacy/Money, Business/Entrepreneurship and Technology. In today's digital age, many forms of business and marketing involve shooting video and posting it online. You don't always need an extravagant studio to shoot video and sometimes your smartphone will do. The following contributed post is entitled, 3 Tips to Shoot Professional-Looking Videos on Your Smartphone.
* * *
Thankfully, it's becoming more common knowledge for businesses to realize that video marketing is here to stay. It's one of the most effective ways to connect with people, build your brand, and give your business an actual voice.
In fact, 51% of marketing professionals believe video marketing is the best for ROI. SO, if you haven't jumped on the bandwagon yet, it's time to play catchup!
If you have, and you're not sure why you haven't experienced as much success with your video marketing efforts, have you considered the kind of video you're shooting and producing? Are you using quality video SDKs from an app or website to quickly shoot and publish your content?
If the quality of your video isn't up to par, there's a good chance people will skip it. That's especially true as more businesses recognize the importance of video and try to outdo their competition when it comes to quality.
So, what can you do to shoot more professional-looking videos for your business, using a smartphone? The good news is, you don't have to be a pro videographer to make it happen. Let's go over some tips that can set you apart from your competitors.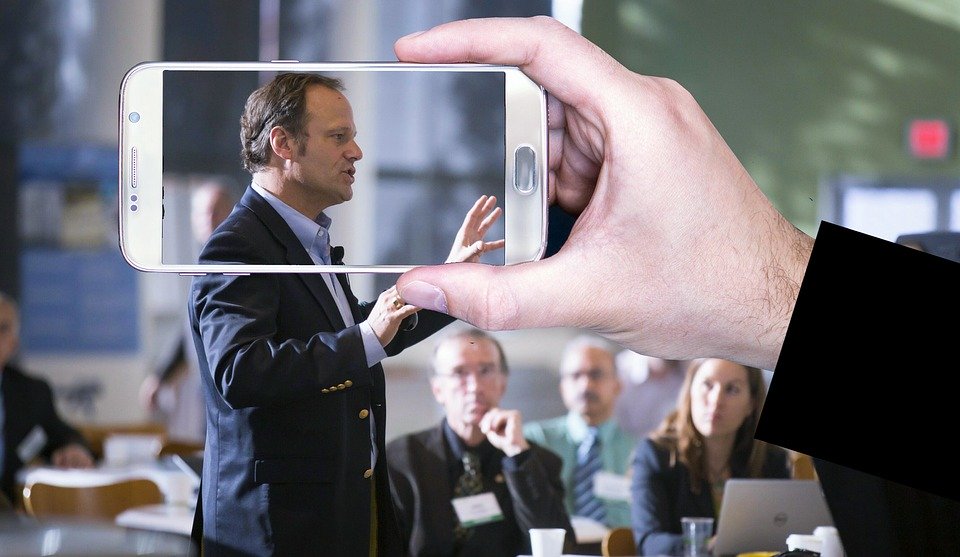 1. Have the Right Lighting
Even if you have the latest and greatest smartphone with the best camera that's ever been released, your video could still look less-than-professional if your lighting is bad. Professional videographers rely on good lighting to make their videos look sharp, bright, and easy to see.
You don't have to invest in studio lights or other fancy equipment to get better lighting for your recording. But, always try to shoot in a well-lit area to prevent shadows and graininess that can make it difficult for people to see the detail in your video.
Most phones nowadays have "touch focus," so you can tap on the area of the camera that's highlighted to focus on one area. The phone should automatically balance the lighting based on the area you're focused on.
2. Audio is Just as Important
It's great if you have a high-quality, sharp-looking video. But, if the audio quality doesn't match up, people aren't going to pay attention. Unfortunately, most phone manufacturers haven't given as much attention to the microphones on their devices as they have to the cameras.
So, what can you do to boost the sound quality of your video?
The best thing you can do is to get an external recording device of some kind. Even an inexpensive microphone that can be plugged into your phone will make a world of difference when it comes to the clarity of the sound. If you can't afford an external mic or don't want to get one right now, make sure you always record on your phone in a quiet room with no external noises. Try to avoid recording outside.
3. Never Shoot Vertically
It's hard to believe that this still needs to be said in 2020, but perhaps the biggest and most important tip to keep in mind is to never shoot your video vertically on your phone. When you record vertically, it makes playback look strange on many other devices. Hold your phone horizontally, and playback on screens everywhere will look just fine.
You don't need to hire a professional camera crew or be a pro yourself to create better-looking videos on your phone. Keep these simple tips in mind as you boost your video marketing efforts this year.