Two focuses of my blog are Financial Literacy/Money and Business and Entrepreneurship. If operated correctly, a 'home business' can be just as lucrative if not more than a traditional business. There are some things you can do to add professionalism to your business. The following contributed post is entitled, Adding Some More Professionalism To Your Home Business.
* * *
It's something we worry about, as home business operators: Is the business we're running professional enough? Do the people around us – potential competitors, collaborators, and customers alike – take us seriously enough? Are we even an option for their business in their minds?
And these are all thoughts that come to us naturally enough; because we want to be successful, and we want to pave the way for ourselves. Of course there's going to be some doubt along the way!
But the key is to not let that kind of doubt overrule you, and to instead take some steps to make sure we are seeing as being legitimate and professional. When you think of your company, home based as it is, do you see any areas of improvement when it comes to your appearance? If so, you've got something to work with!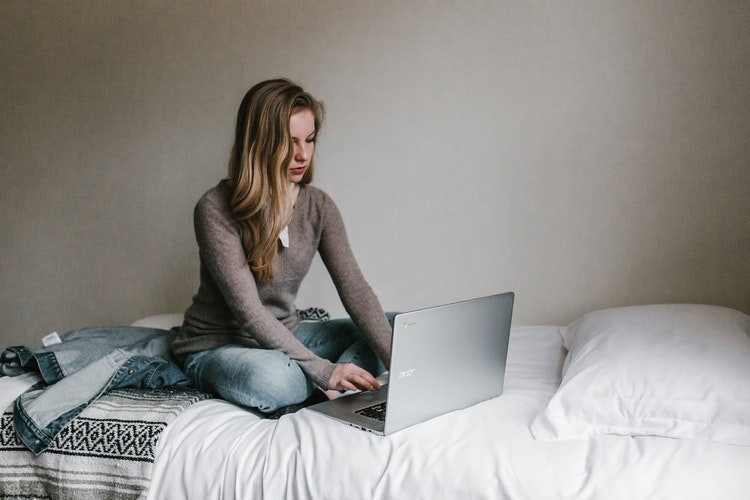 (Image)
Separate Your Personal Life from Your Public One
And by that we mean you need to get yourself a new email address, a new phone and phone number, and a whole new list of details for the business you're running. You're doing so from home, after all, and that can get quite complicated when you think about it!
You already have an email and a phone number, and you have a bank account that all your personal savings go into, and it's going to be very hard for you to try and establish a professional point if you continue on using these and these alone. It's going to be hard to establish your monthly profits, seeing as you're mixing the money you need for you and the money your company has been making. Thankfully, it's very easy to open up a new account with the bank, and reroute your payments.
Similarly, you need to have a professional sounding email address for someone to reach you at, that is never used to contact friends and family on social bases. It needs to be representative of your business, and not something you came up with when you were 16 years old that you've been using ever since!
Get Yourself a Reception Desk
Your home business isn't going to have a receptionist sitting at the front door, waiting for people to come in and out for 8 hours of the day. No, you're just going to have your normal front door, that you're going to have to answer yourself whenever someone knocks on it!
But that doesn't help in making sure you look like a professional business that knows what it's doing. So why not invest in a virtual address instead? If your a home business, most people are going to call you on the phone, or email you, and this way, you've got an intermediary to meet and greet the people who come to you. Plus, you don't have to hire on an employee with wages you might not be able to manage either! You might just get the best of both worlds here.
Does your home business feel professional enough?