Three focuses of my blog are Career Discussions, Health/Wellness and Technology. Working from home has its advantages. While it was sparse years ago, more employers will be allowing it in the coming years even after the pandemic has subsided. There are drawbacks to it though that everyone should be aware of. The following contributed post is entitled, Working From Home: How to Improve Your Wellness.
* * *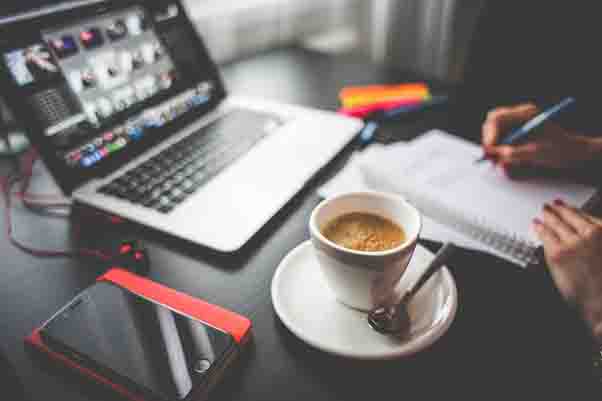 One of the ways that COVID-19 has impacted everyone's lives is the need for many people to work from home. Once-flourishing offices have become desolate as many workers got told to work remotely using their home Internet connections and computers.
If you're one of those individuals, you will be undoubtedly experiencing the challenges that working from home brings, such as loss of focus or concentration due to other family members being at home too.
You will probably feel somewhat isolated from your colleagues, and due to "stay at home" orders frequently produced by the government, your social interaction with friends has also been affected.
The purpose of this article is to give you some inspirational ideas and tips on how you can improve your wellness while you're working from home. Here's how you can look after yourself during these trying times:
Look For Ways To Relax
It should be no surprise that some folks develop anxiety and depression due to feeling isolated from their colleagues, friends, and extended families. With that in mind, you need to look at ways to help you feel more relaxed and not feel anxious about being at home.
As you can imagine, there are several methods that help which you can pursue. For example, you could consider using hemp extracts from places like bloomfarmswellness.com to aid relaxation, or you could look at using essential oils like lavender or chamomile. Some people find the ritual of making a real cup of coffee, laying out the coffee tools, grinding the beans, etc., before drinking a cup, to be surprisingly relaxing too.
It might take some experimenting, but you'll soon discover which methods produce the best results for your individual needs.
Stick to a Strick Work Schedule
When you worked at your office, you would start and your working days at specific times. The only difference between then and now is that you're working from home; you still need to carry out the same work as before.
You need to create a strict working from home schedule and stick to it with that in mind. For instance, you should make sure you've had a shower, got dressed, and eaten your breakfast by a specific time so that you're ready to begin your working day.
Another point to remember is that your time for stopping work should always be the same. Don't get tempted to overrun and work for a few more hours "because you're working from home."
When you create a strict schedule, you will ensure that you have time to maintain your family time or do things around your home. If you let work take over your life at home, you'll negatively impact your wellness, and most areas of your life will suffer as a result.
Increase Your Contact With Family and Friends
One final tip to consider is increasing the amount of time you spend in contact with your family and friends. That might not be possible to do in person due to COVID-19 restrictions, but that doesn't mean it's impossible.
The obvious solution is to use technology like Zoom to have video chats with your loved ones. Check out zoom.us to find out how to use the technology and set up an account. If some people don't have Internet access, there's always the good old-fashioned telephone!