Two key focuses of my blog are Financial Literacy/Money and Business/Entrepreneurship. If you're going to run a home business you want to make sure that it runs smoothly. There are a couple of keys to doing so. The following contributed post is entitled, How To Keep Your Home Business Running Smoothly.
* * *
Running a business from home certainly has its perks. You get to wear whatever you want, set your own hours, and don't have a boss nagging at you every minute of the day. Plus, you save time and money by eliminating the commute. That being said, there are troublesome aspects of owning a home-based business too. With so much freedom and so many things around to distract you, it can be more difficult to stay productive and get your work done on time. With that in mind, here are ten things that you can do to keep your home business running smoothly.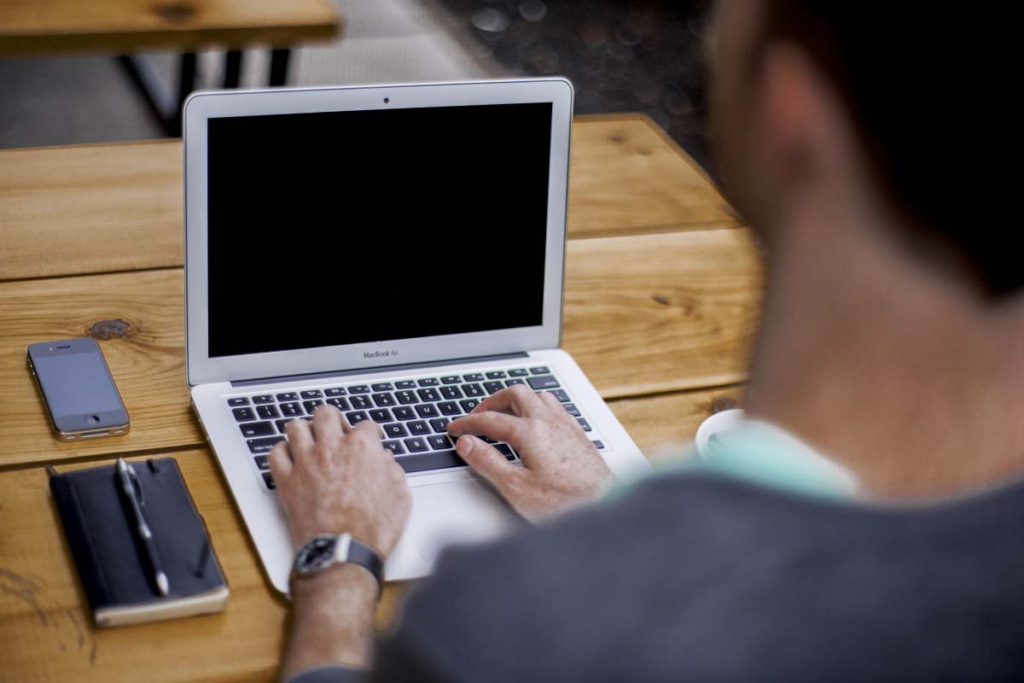 1. Stay Connected To Business
Although you run a home-based business, that doesn't necessarily mean that you'll be in the house all day, every day. Sometimes you'll want to work in a cafe or restaurant, while at other times you'll have to work on the way to a meeting. Because of this, it's crucial that you have access to business information at all times. Instead of keeping important documents on your computer, you should store them on a flash drive, or, better yet, in the cloud, for access from anywhere.
2. Plan Out The Day
The freedom of being your own boss means that you can work whenever you want to. However, that doesn't mean that your business hours should change every day. Not only will this make it difficult for customers and clients to contact you, but it also leads to a lack of productivity. Your days need some structure, so choose business hours, create daily and weekly goal lists, and stick to them. If you don't, you'll waste a lot of time each day deciding what task to do next.
3. Create A Comfortable Workspace
We tend to see our homes as a relaxing space. This can cause trouble when you're trying to get your work done. The simple remedy to this problem is to create a workspace in your house. Contact a skip bin hire and clear all of the junk out of a room to make way for office furniture and equipment. Ideally, this room should be bright, quiet, and not too small. Once you have this area, make sure you do all of your work there. This will create boundaries between work and home.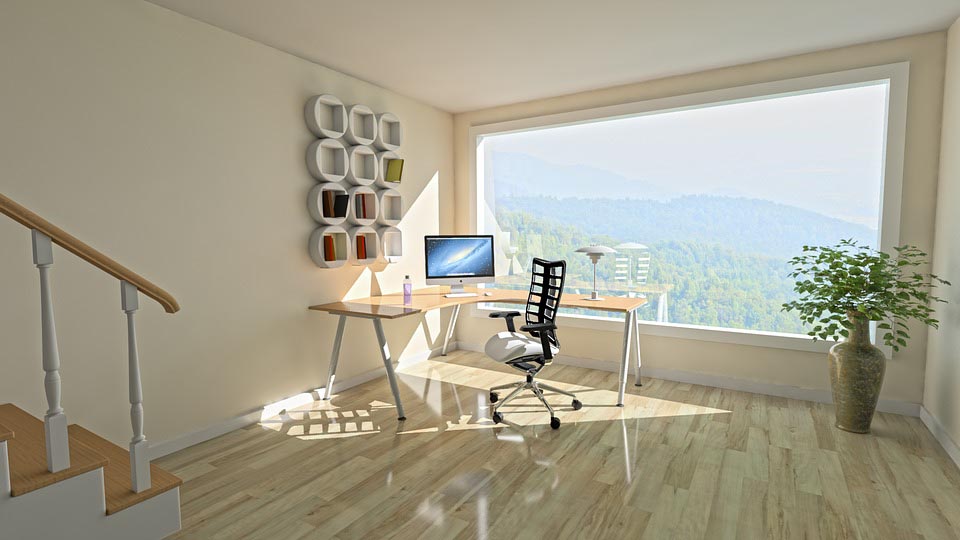 4. Never Skimp On Necessities
When you first start out in business, choosing the cheapest options or going without certain things seems to make sense. After all, you don't have that much money to play with, and you don't want to run out. That being said, you shouldn't overlook the purchases that you need to make. High-quality internet services, for example, is vital for any home business. You'll also need ergonomic office furniture, including a desk and chair, to stay comfortable and avoid an injury.
5. Dress For The Job
As tempting as it may be, you shouldn't ever work in your pajamas. You don't have to dress in a suit and tie every day, but you do need to shower and get changed before heading to the home office. Like creating a workspace, this will separate your business and personal lives, making it easier for you to stay productive when working and relax at home. A jeans and t-shirt are usually enough to put you in the working mood, or you can opt for workout gear for extra comfort.
6. Set Office Ground Rules
There's no use in having an office if your family and friends think that they can come and sit in there whenever they like. Far too many loved ones make the mistake of assuming that, because you're at home, you don't need to be working. To break them out of that mindset, you need to set out a few office ground rules. For example, you could ask that they knock before coming in or don't come in at certain times of the day. This would make it much easier for you to focus.
7. Build A Talented Team
Working from your own home doesn't have to mean working alone. Just like any other, a home business can become overwhelming if you try to handle it by yourself. When the workload starts to pile up, therefore, you should begin bringing on staff to help you out. Sometimes those employees will work from their own houses, but you might choose to have them come work with you in yours. If you opt for the latter, then you'll have to set them rules for the rest of your house.
8. Outsource When It's Needed
Hiring employees is not cheap. In fact, it can be incredibly expensive. On top of the salary, you have to offer a competitive benefits package, advertise for the position, and spend time and money interviewing and training candidates. Plus, if an employee chooses to leave, you have to do it all over again. Outsourcing, therefore, might be the best option for your business. This includes many fewer costs but offers the same great service that you want for your company.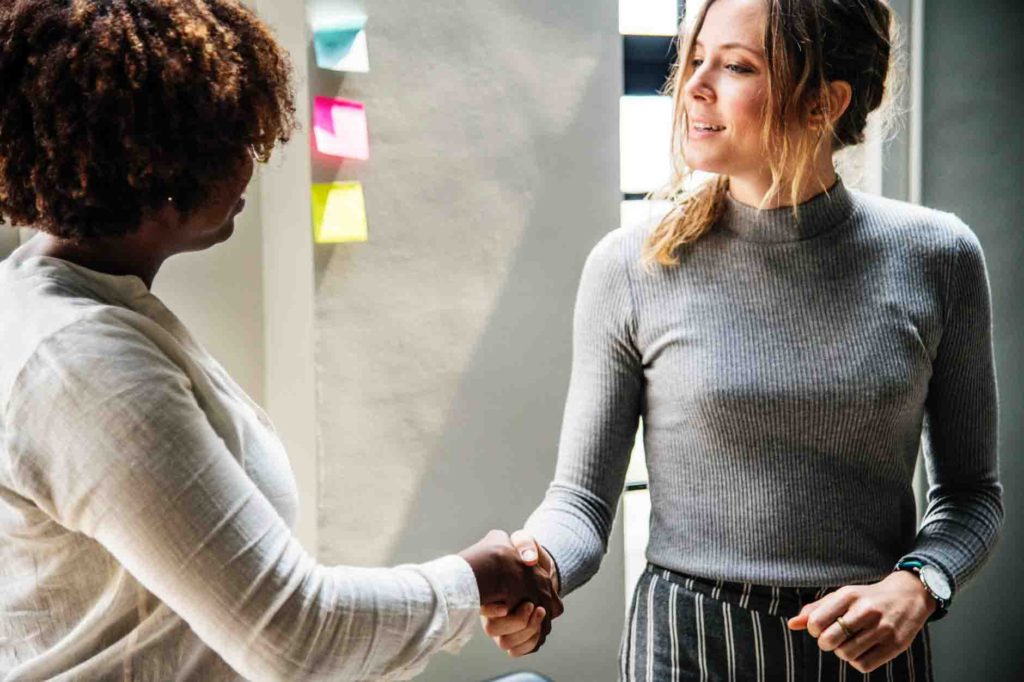 9. Network With Other Entrepreneurs
Although it may seem like it at times, you're not the only person running a home business or facing the struggles that come with it. There are thousands of other people who know exactly what you're going through. These people can provide support, as well as advice with your troubles. They might also be able to help with finding providers, potential clients, and leads. For this reason, you should network with these individuals, either in a formal or informal setting.
10. Move Out The House
For many people, working from home is a starting point. In the early days of running your business, money is sure to be tight, so the house is the best office space available if you want to keep overheads low. Once your company starts to grow, however, keeping your business in the home can hold it back. You won't be able to build your team or client base, as you simply won't have enough space to do so. It's at this point that you should consider moving the office outside.
Running a business from home can be tricky, but, with these tips, you should be able to make the task a little smoother.