Three focuses of my blog are Current Events, Financial Literacy/Money, Business/Entrepreneurship. Covid-19 has changed the way business is conducted in many instances. Those businesses that have been able to survive will need to think about how to adapt and survive in this new environment. The following contributed post is entitled, Business Marketing Tips in Challenging Times.
* * *
This year has been a rollercoaster year for most businesses. With many businesses forced to limit hours and cut staff because of Covid-19 closures, many must evaluate what's next? Maybe the way you used to do business won't be viable moving forward. When your customers' needs shift, your business must do too. Challenging times mean tweaking your marketing techniques as well.
Communicate with Your Customers
The number one rule in business is keeping the communication going. Your sales funnel may be a process of months for some products or even years for others. A normal newsletter and social media updates are great ways to keep your business in front of your customers. Everybody loves a good story. So, make your customer outreach like storytime: what's new, what's aligned with pop culture, and what's funny. You can find memorable, free images online that connect with popular hashtags like #MotivationalMonday, #ThankfulThursday, and #FridayFeeling. Marketing doesn't have to be salesy. The new buzz phrase is content marketing. These are some marketing do's and don'ts during a pandemic. Don't just stick with social media, though – you can make the most of the number of time people spend on their mobile phones. Put your data to good use, start sending more regular newsletters, chat groups and use a mass texting service to stay engaged.
Focus Your Strategy on Solutions to Current Challenges
Whatever you are doing, whether email marketing, print marketing, or social media marketing, present solutions to current challenges. You may need to unschedule previously planned campaigns to shift to the "new" normal. Just a few topics that may resonate with your customers this year are how to work from home without losing your job, how to design the best interior layout for home-schooling, or how to make homemade masks easily and with things you have around the house. In particular, topics that help with the boredom of staying at home are ideal, including new technology, virtual activities, and online courses. Remind your customers that can help them overcome the obstacles of 2020.
One method that can help you to identify the unique needs of your customers is to use an AI advertising company. AI advertising uses machine learning tools to identify complicated patterns in data. These patterns can point to all kinds of conclusions, including the current challenges of your customer base. It can also be used to predict and build advertising strategies that are far more likely to succeed in the current market, as well as to provide the solutions that your customers are looking for.
Find Niche Experts for Your Industry
Although you know your business niche well, how well do you know how to reach your customers. There are specialists in marketing to very niche industries such as HVAC marketing as well as in healthcare and childcare service marketing. Well-targeted design, marketing copy, and even tight slogans can make all the difference. It is important to find niche experts for your industry so that you can get the most bang for your marketing buck and stand out from your competition.
2020 is winding down, but that doesn't mean your business marketing does. In fact, the end of the year is where you need to finish strong. It is a great time to outreach to share your thanks, spread holiday cheer, and offer limited-time offers before the holidays or New Year. Maybe it is time to add a small business Saturday sale to your roster. Perhaps a virtual Q&A or roundtable to answer the most common questions of your customers could be added to your marketing calendar. By continuing to tell your business' story with fun and helpful tips, tricks, and tools pays off. Sometimes you need a bit of encouragement, so reach out to the business marketing experts for niche advice as well as some fresh marketing trends to try.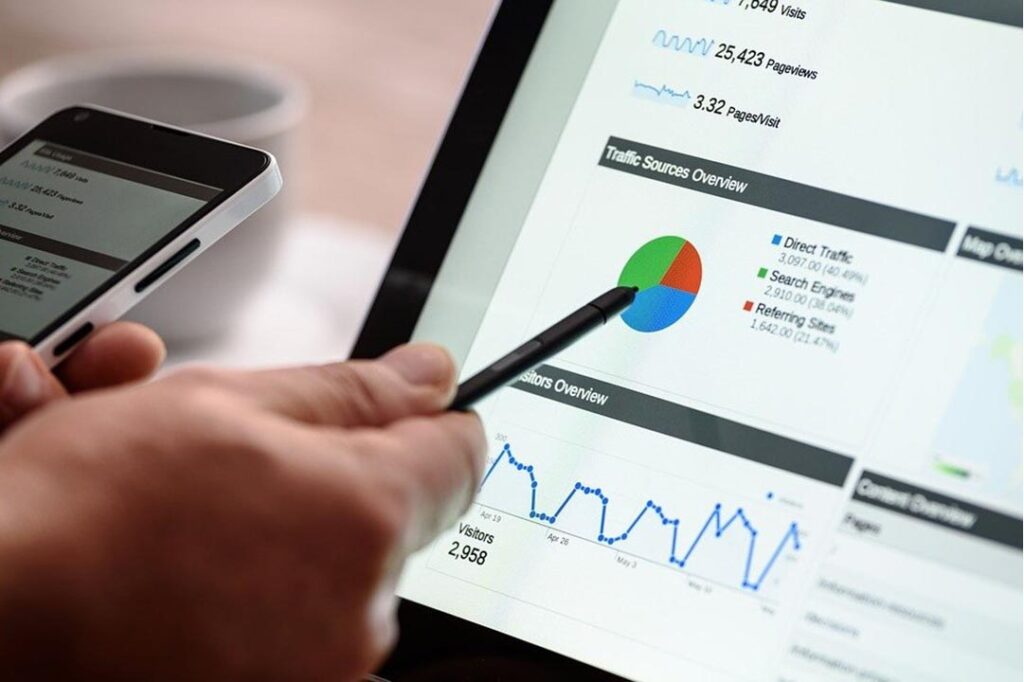 Suggested image: https://pixabay.com/photos/digital-marketing-seo-google-1725340/