Two of the focuses my blog is Financial Literacy/Money and Business/Entrepreneurship. One of the keys to being successful at business is your marketing. As critical it is, not everyone understands the marketing aspect of business. The following contributed post is entitled, Five Ways To Market Your Business.
* * *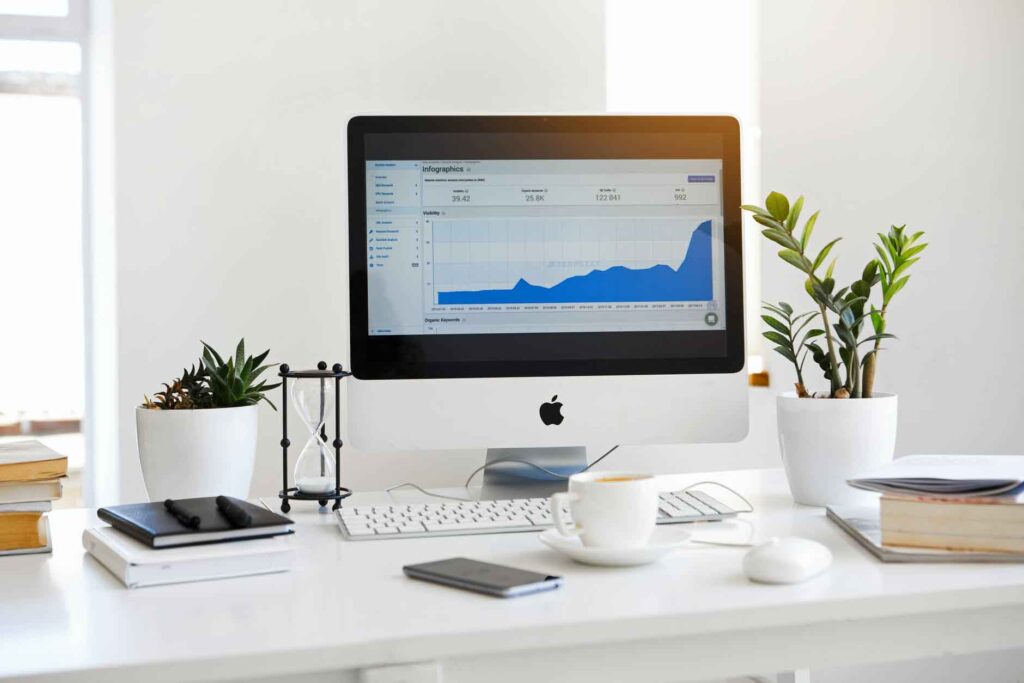 2020 has been a year unlike any other, and with the future uncertain, it is more important than ever that you leverage your business to get ahead of the competition. If you don't currently have a marketing plan or are unsure whether you are doing all you should be to get your business promoted, now is your chance. Whether you are a small business who has just set out or a large business, a good marketing plan is vital to keep yourself in the best position. This year might have seen you have to cut your budget or reign in your spending due to the current pandemic, but you don't have to spend lots to get great results. Trial different techniques and find out the ones that work best for you and your company. Here are five top ways to market your business for optimal success this year.
Create a marketing plan
No business can successfully market itself without a marketing plan. With a marketing plan, you can ensure that you schedule out everything you need and have a clear direction to follow. It allows you to measure how your marketing budget is being spent and to try out every area to see which one works the best for you. You will know exactly what is going out when and can measure and track success and results. Whether you are a technologies company like Kapa Technologies LLC, a restaurant, bar, or manufacturer, your business will benefit from a marketing plan.
Sort out your website
Your website is essentially your shop front, and so it is important that not only is it functional and informative, but also that it looks good too. If people turn up and your website is slow, laggy, and looks old, it will give them a bad impression of your business and service. People can think if you don't make an effort with your website, you won't make an effort with whatever you are trying to sell or offer. Websites are so easy to create these days that there is no excuse for one that is poorly done. Just by searching online, asking for recommendations, or looking at local groups on Facebook, you will be able to find someone who can create you a stunning looking site that isn't too expensive. You can also find someone who will do up your current site if you don't want to opt for something completely new; this might save you money if you are looking for something that bit cheaper in the current times.
Focus on your SEO
If you don't have an SEO plan, it is time to create one. SEO is vital for getting your business seen and showing up on search engines. By having a strong SEO strategy, your business will show up on Google, and you will get found by those who are looking for the services you offer. There are many ways you can improve your SEO, from improving the metadata and on-page SEO on your site to targeting specific keywords, getting backlinks, and more. This side of SEO can be quite technical, so it is worth getting in touch with an SEO company or hiring a specialist to sort it out for you. They will have the knowledge and expertise to conduct a proper plan. If you don't have the money to hire a specialist, you can also do research on SEO online that will show you how you can improve your presence.
Implement a Social media strategy
Social media is vital to market your business, and there are many different strategies depending on the services you offer. The important thing to remember with social media is that not every social media platform will work with all businesses, and it is best to focus on a few niche ones rather than spread yourself too thin. Think about the types of audience you are looking to attract with your service and tailor your social media to this. Twitter and Facebook are great for sharing news articles or information, while Instagram is very visual so great for sharing images of your product. TikTok is also another very visual platform but is more aimed at a younger audience. If you have a more cooperative service, consider looking at Linkedin as this is where a lot of business professionals have profiles and look for information. You can use trial and error when it comes to social media and see which platform gets you the most engagement – you might be surprised at what works and what doesn't! Remember if you are posting similar content on all of your platforms to change them to suit each one.
Have a strong newsletter strategy
Newsletters are a great way to stay in touch with your clients and customers and showcase your latest news and offers. It also allows you to stay in their mind and prompt them to visit your site when they might not have done otherwise. Try not to send out too many newsletters that your customers feel bombarded, but don't do it too frequently that they don't bother opening them. Always be sure that your email mailing list is compliant with GDPR. When it comes to creating your newsletter, be sure that it ties in with your branding and the tone of voice of your business.
These are just some of the ways that you can market your business. In uncertain times such as this year, it is very important that you get your marketing strategy up to scratch and make it as easy as possible for new customers and clients to reach you, as well as retain your current clients. Remember, your website and your social media are the first things that people see when they come to your business and are the initial selling points. These need to be aesthetically pleasing, technically effective, and really showcase what you are about and what services you offer. Don't be afraid to try multiple techniques, and if some don't work as well as expected, to try something else.