Three focuses of my blog are Financial Literacy/Money, Business/Entrepreneurship and Technology. Despite its volatility and many critics, many people will still enter the crypto markets. There are many aspects of it that are necessary to know. The following contributed post is entitled, What First-Time Crypto Investors Need To Know.
* * *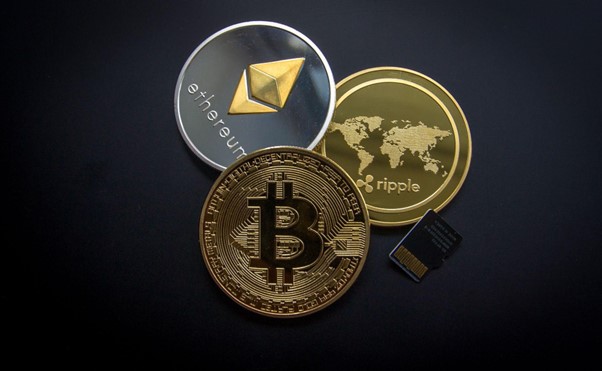 As the popularity of cryptocurrency continues to grow, so does the number of people looking to invest in it. According to a survey by Fundstrat in October, about one-third of respondents planned to buy crypto as an alternative investment in response to the recent market dips. However, for many new investors, this can be a risky proposition. That's because cryptocurrency has its fair share of risks and challenges for first-time investors. But that doesn't mean you shouldn't invest in it. In fact, now is a great time to get involved with cryptocurrency if you have the capital and are willing to take a risk. We'll take you through everything you need to know before investing in cryptocurrency for the first time.
Research Before You Invest
Before you put any money into crypto, you need to understand why and how it works – and that means research. Crypto is a complex asset with a long history and many terminologies that can confuse new investors. This can increase the risk of investing without the proper knowledge, leading to poor decision-making. Before you jump in, it's essential to understand: What is cryptocurrency? How does it work? You also need to get your head around the terminology used in the space. Once you've done that, you can start researching potential investment opportunities and figure out how to get started.
Exchange Platforms
You can purchase cryptocurrency on a digital exchange, so it's essential to understand the difference between centralized and decentralized exchanges (or DEXs). The difference is in who owns and operates the exchange. Centralized exchanges are owned and operated by one company that holds their customers' funds, whereas decentralized exchanges are owned and operated by the general public. Centralized exchanges are more convenient, but decentralized exchanges are more secure. Most centralized exchanges will hold your funds in the form of a cryptocurrency. This is what we call a "hot wallet." Only a tiny amount of your funds will be held in a "cold wallet." If a centralized exchange is hacked, your funds will also likely be stolen. DEXs, on the other hand, are virtually untouchable because there is no "central' server to hack or shut down. Make sure you know the bitcoin motion algorithm if you choose to use this platform.
Initial Coin Offering (ICO)
One of the most common ways to get into cryptocurrency is by participating in an ICO. This stands for "initial coin offering," and it's a fundraising process in which early adopters purchase a company's digital tokens in exchange for cryptocurrencies like Bitcoin or Ethereum. ICOs happen all the time, and they're a great way to get in on the ground floor of a new cryptocurrency. But before you fork over any money, you need to be careful. It's estimated that as many as 80% of ICOs are scams. You'll want to make sure you do your research so you don't lose your money. Here are a few things you should look out for: – Is the company well-established and reputable? – Is there a clear-cut explanation of the company's business model and plans? – Is there a working prototype or product available? – Is there a clear and detailed roadmap? – Is there proof of concept? – Is there a strong team behind the project? – Is there a clear and concise whitepaper?
Summing up
Cryptocurrency is a complicated investment, and it's essential to understand the challenges and risks involved before you invest. Before you invest, make sure you do your research and know how it works. Once you're confident in your investment, it's important to remember to stay calm and avoid rash decisions. It's also important to set realistic expectations and be prepared to hold your investment for the long term.