Three key focuses of my blog are Financial Literacy/Money, Business/Entrepreneurship and Technology. Blockchain Technology is a technology that will impact numerous sectors is an area that's worth keeping an eye for those the financial and technology sectors. In the first Blockchain Technology piece on my blog, I gave a comprehensive overview of the technology. The following guest post comes courtesy of Techwarn. It discusses plans to implement and grow the technology on the island of Taiwan and is entitled, Taiwan is Becoming a Blockchain Island, and Jason Hsu is behind it.
* * *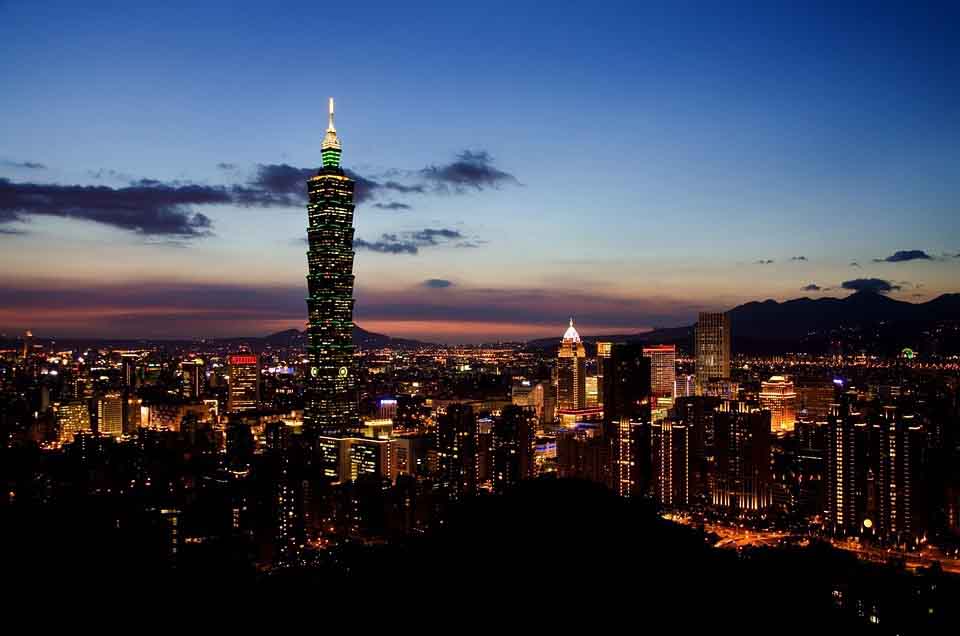 Image from pixabay.com
The world's digital infrastructure, internet usage, and connectivity are changing rapidly. This is all thanks to the emergence of technologies such as Artificial Intelligence (AI), the Internet of Things (IoT), and Blockchain. Blockchain — the technology behind cryptocurrencies such as Bitcoin, Ethereum, Ripple, etc. — in particular, is a very powerful idea. Just like the internet did in the 1990s, Blockchain has the potential to revolutionize our lives.
Although it was originally developed for financial transactions, blockchain technology can be used to record just about any type of data or transaction. This revolutionary technology allows the distribution of digital information without copying thereby creating a new kind of internet that seems incorruptible. The use cases of blockchain extend beyond cryptocurrencies, and many countries are still on the fence on whether to advance its adoption, with the exception of Taiwan.
Serious About Innovation
The east Asian island nation-state of Taiwan is serious about innovation in the fintech. The country is pumping millions of dollars into advancing the adoption of cryptocurrency and blockchain technology. Jason Hsu, a congressman in the Taiwanese parliament is working tirelessly to integrate blockchain on a national level and steer the state towards the use of blockchain technology for more than just cryptocurrencies. His goal is to help Taiwan become a blockchain island.
In an interview with Jason Hsu, ExpressVPN asked the popular Taiwanese parliamentarian how exactly he plans to transform the small island nation-state into a crypto and blockchain hub. According to Jason Hsu, the law is a major impediment to innovation in the country. The congressman wants to use his legislative powers to help create an environment that nurtures and cultivates blockchain and financial technology and attract more start-ups to the island.
Who's Jason Hsu?
Jason Hsu is a former Silicon Valley entrepreneur who wants to turn Taiwan into a haven for people working on different applications for blockchain technology. Hsu moved back to the island in 2009 and started working with the government as the advisor to the prime minister on matters innovation and technology. He joined politics in 2016 after being nominated to the Taiwanese parliament as a legislator-at-large. In his role as a congressman, Jason Hsu focuses on technology broadly and does not represent any singular district.
Since he became a congressman, Jason Hsu has worked on legislation relating to autonomous vehicles, cybersecurity, and the digital economy. Currently, the man christened "the Crypto Congressman" by Ethereum's Vitalik Buterin is on a mission to transform Taiwan into a blockchain island and cryptocurrency hub. Jason Hsu is working tirelessly to deal with any issues between public policy approach and technology. The 'Crypto Congressman' hopes to remove legal barriers to technology innovation in the island.
How Has Jason Hsu Changed Taiwan?
The blockchain landscape in the world remains highly uncertain. Countries such as Singapore and Switzerland have taken a proactive approach and have cultivated favorable environments for the advancement of cryptocurrency and blockchain technology. These nations are the pioneers of the current digital currency regulatory frameworks in favor of cryptocurrencies and blockchain technology. Taiwan wants to join the ranks of Singapore and Switzerland and become a blockchain island. Jason Hsu is leading transformation efforts.
As neighbors China and South Korea issue blanket ban on ICOs and ICO activity, Taiwan is moving in a different direction. Lawmakers in the island are passing legislation intended to encourage cryptocurrency and blockchain innovation in the island. Congressman Jason Hsu has played a pivotal role in the drafting and passing of legislation designed to advance blockchain and financial technology in the country. For instance, the legislator helped draft and pass Taiwan's Regulatory Sandbox Bill.
The Financial Technology Experimentation and Innovation Act
Taiwan's Financial Technology Experimentation and Innovation Act, popularly known as the Regulatory Sandbox Bill, is historical regulatory legislation designed to overhaul the island's fintech and usher in a new era for the sector. The Regulatory Sandbox Bill allowed selected start-ups to launch new products and services with some immunity from existing regulation for up to one year. The bill was passed on 29th December 2017 and was a response to the decision by the Chinese government to block ICOs.
In September 2017, two months before the Financial Technology Experimentation and Innovation Act was signed into law, Chinese authorities banned Initial Coin Offerings (ICOs) by cryptocurrency websites in mainland China. Congressman Jason Hsu came up with the idea to draft the Regulatory Sandbox Bill to 'capitalize on this chance to introduce friendly legislation that nurtures and cultivates blockchain technology and attract more start-ups to Taiwan.' This move earned Jason Hsu the nickname 'Crypto Congressman.'
According to Congressman Jason Hsu, the goal of the Taiwan authorities is to create a fair regulatory environment that encourages innovation and protects the rights of the consumer. The 'crypto congressman' believes that Taiwan's large pool of talent can pilot and pioneer projects that can build actual applications for the blockchain and transform Taiwan into a blockchain island. Compared to Silicon Valley, Hsu notes that the island nation has a supply of cheaper engineers who are just as good — if not better — than their counterparts in Silicon Valley.
What About Taiwan That Makes It Ripe for Blockchain and Technology Development?
In addition to his contribution in the drafting and passing of the Regulatory Sandbox Bill, the congressman has drafted numerous policy recommendations to make Taiwan more friendly to blockchain and cryptocurrency start-ups. The 'Crypto Congressman' has helped create a bipartisan alliance designed to help support the blockchain industry. The parliamentary coalition is currently working on implementing a number of crypto and blockchain legislation in his quest to transform the tiny nation-state into a blockchain island.
So far, Congressman Jason Hsu says he has introduced 25 projects across different government departments to address the implementation of blockchain technology in areas such as drug testing and supply chain management. Authorities in Taiwan understand that blockchain has great economic potential and are doing their best to advance the adoption of cryptocurrency and blockchain technology. The positivity of Taiwanese authorities towards innovation in cryptocurrency and blockchain technology indicates that the island is ripe for blockchain and fintech development.