Three focuses of my blog are Financial Literacy/Money, Business/Entrepreneurship and Technology. One of the questions for those who haven't invested in cryptocurrency is how to use it in terms of spending. The following contributed post is entitled, How To Use Your Crypto Currency: 5 Ways To Spend And Invest.
* * *
Cryptocurrencies are all the rage right now. Like most people, you've probably invested in a few different types of cryptocurrency. But what do you do with them? This blog post will discuss five ways to use your cryptos. From spending them at retailers to investing in new startups, there are plenty of options for you to explore! Let's get started.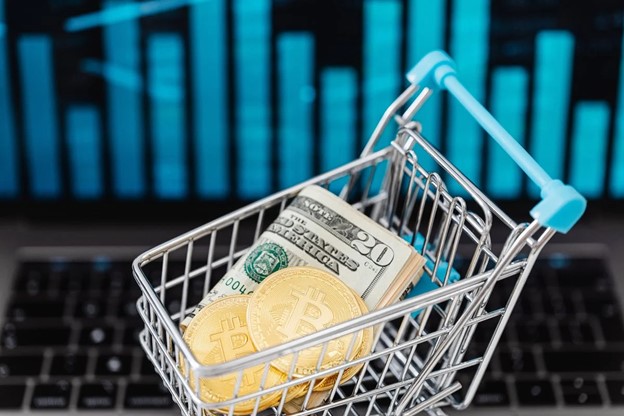 Via Pexels
Use It To Buy Goods And Pay For Services
A few options are available if you're looking to use your cryptocurrency for everyday purchases. Some businesses have begun accepting Bitcoin and other digital currencies as payment, so spending your crypto is as easy as buying something with a credit card. Of course, not everyone is on board with this yet, but the number of businesses accepting crypto is growing daily.
You can also use your digital currency to buy gift cards for popular retailers like Amazon and Starbucks. Again, this is a great way to shop without converting your crypto into fiat currency (i.e. government-issued currency like dollars or euros).
Use It To Invest In Other Assets
If you want to do more than hold on to your cryptocurrency, you can also use it to invest in other assets. This could include investing in stocks, bonds, real estate, or digital currencies. Doing this can help you diversify your portfolio and potentially increase your returns. But, of course, you'll need to be careful and ensure you're doing your research before investing in anything.
Use It To Pay Taxes
Cryptocurrency isn't just for speculating and investing; you can also use it to pay your taxes! In some countries, like the United States, you can pay your taxes with Bitcoin. All you need to do is find a service that allows you to pay your taxes with crypto and then send the funds to the IRS. Of course, check with your accountant or tax advisor to see if this is an option for you.
Use It To Donate To Charity
There are a few different ways you can use your virtual wallet app to donate to charities. The first way is to find a charity that accepts cryptocurrency donations. Then you can use your virtual wallet app to send them the funds. So be sure to get OWNR for a virtual wallet app and use it to put your cryptocurrency to good use.
Use It To Invest In Your Home
With the recent volatility in the crypto markets, many investors are looking for ways to use their cryptocurrency without having to cash out and convert it to fiat currency. One option is to use your cryptocurrency to invest in your home. There are a few ways you can do this:
-Use it to pay down your mortgage: If you have a mortgage, you can use your cryptocurrency to make extra payments and pay down your loan faster.
-Use it for home repairs or improvements: You can also use your cryptocurrency to pay for home repairs or improvements.
There are many ways to use your cryptocurrency; these are just a few of the most popular. Whether you want to spend, invest, or hold onto it, there is a way to do so. Do some research and find the method that works best for you. Then, with a little bit of effort, you can be sure to make the most out of your cryptocurrency.