Three focuses of my blog are Financial Literacy and Money, Business/Entrepreneurship and STEM (Science, Technology, Engineering and Mathematics) . Cryptocurrencies are a new technology that are impacting global markets in terms of conducting business transactions and serving as investments themselves. The following contributed post is thus entitled, Invest In Crypto The Right Way.
* * *
If you are keen to make whatever money you can in whatever way you can, you're probably thinking about cryptocurrency at least some of the time. This relatively new kind of currency is all the rage at the moment, and as such it has been developing something of a spike in many of its markets as well. The truth is that if you want to get in crypto trading, now is a good time to start – or at least a better time than next week or next year. But you need to know what you are doing first to make sure that you are actually going to get it right, and that is what we are going to look at today. Here are some of the things you should consider if you are to invest in cryptos in the right way.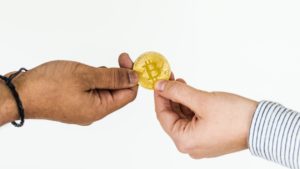 Pic Credit
Choose Your Wallet
First of all, you will want to think about getting hold of a wallet which you can store your crypto coin in. A lot of newcomers find this part of the process particularly bewildering, but the truth is that it is not that hard to wrap your head around once you get going with it. There are a few different kinds of wallets, but the most secure ones are those which allow you to use two-factor authentication to gain access to them. By utilising and making the most of this kind of security, you can be sure that your wallet is going to be perfectly safe, which will help if you have any anxiety about getting started with the crypto world. Then it's just a matter of choosing a wallet that seems good for you personally. It's a good idea to go for one that gains you interest for BTC, so that you can make even more of your coin.
Buy Your Coin
Then you will need to go out and buy the coin that you want to buy. There are now several ways to do this. The best and safest is to go and find a crypto ATM, which are now cropping up in many major cities around the globe. With these machines, you merely purchase crypto with cash or card as you would anything else, and have the coin deposited into your wallet straight away – owing to the usual checks. Or you can consider using an online exchange which set you up with someone who you buy from via bank transfer. In either case, you can be sure that these are two of the safest ways to get hold of your crypto coin.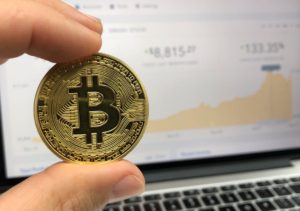 Pic Credit
Get Trading
In order to really make the most of your crypto, you need to make sure that you are trading it in the right way. The easiest way to do this is to use an approved app which does the actual trading for you, as this way you can be sure that you are going to be able to get it right. Or you can do the research, and make those decisions yourself – which can be less safe, but is much more satisfying when you get it right.