Two key focuses of my blog is Science, Technology, Engineering and Mathematics (STEM), and Business and Entrepreneurship. Many businesses and organizations are moving towards cloud-based storage systems for increased efficiency of operations, but what are the issues with this new technology? The following contributed post is thus entitled; Exploring The Key Issues With "The Cloud".
* * *
Over the last few years, a lot of companies have been touting their cloud data services. Offering the chance to have all of your work, emails, and other important information stored on servers across the world, these businesses promise to be able to make it much easier to access and use these important parts of your work. Of course, though, like any new technology, the cloud isn't all fun and games, and there are some serious issues with some of the services which can be found out there. To help you to see these problems, this post will be exploring some of the most prominent.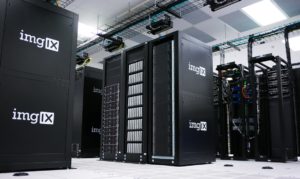 Getting There: Data migrations are a notoriously challenging part of enterprise computing. Moving all of your on-premises information to servers isn't an easy process, and most people will need the help of a cloud migration solutions company to help them. While this makes it much easier to get information where it needs to go, it will also cost some money, and this is rarely factored into the quotes which will be given out when you are approached by a cloud service.
Downtime: While a lot of work has been done to make sure that the servers hosting your data are able to run all the time, with plenty of redundant power and storage space, along with multiple networks in case one fails, a cloud company can't control your internet connection. If you find yourself without this for a day or two, you could be left completely unable to do your work. These issues often come by surprise, making it impossible to save the data you'll need as a precaution.
Security: Along with keeping servers running all the time, most cloud companies invest a small fortune into their cyber security. You will probably be accessing your data wirelessly at some stage, though, and this puts everything at risk. Of course, data breaches have become commonplace in the modern world, too. If this were your business's information, you could be left to deal with some very unhappy clients or customers as a result.
Training: Finally, as the last area to consider, not a lot of people feel confident to use systems like this. When you have everything online, the process of accessing data can be a lot more complicated than what users are experienced with. This means having to train any employees you have to make sure that they can use the cloud securely and without wasting any time. There are loads of companies out there which can provide this to you, but it is something a lot of businesses would rather not have to pay for.
With all of this in mind, you should have the chance to think a little more deeply about the choice you have to make when it comes from moving from your own servers to the cloud. Of course, it isn't all bad, the benefits it can provide can be huge, but it might not quite be the right time to make the switch if you're worried about it.