Three focuses of my blog are Financial Literacy/Money, Business/Entrepreneurship and Technology. In this modern digital age, your business most likely relies on a compendium of data. As such you must protect against data breaches. The following contributed post is entitled, How To Avoid Data Breach Problems Inside Your Businesses.
* * *
Businesses that experience data breaches may suffer serious repercussions, including financial losses and reputational harm. Data security should be a top priority for your company, and if it's not already, that's something that needs to change. Here are some pointers to help you stay clear of data breach issues.
Conduct Regular Risk Assessments
You can find potential system vulnerabilities and weaknesses by conducting regular risk assessments. Early risk identification allows you to take precautions against them before a breach happens. It's definitely a good idea to carry out these risk assessments on a regular basis.
Train Your Employees
Your first line of defense against a data breach may be your employees. They must be aware of the dangers and comprehend how crucial it is to adhere to best practices for data security. Regularly hold training sessions on using strong passwords, recognizing suspicious activity, and reporting it. Good training can help your employees gain important skills and ultimately prevent problems that can be very damaging to your business.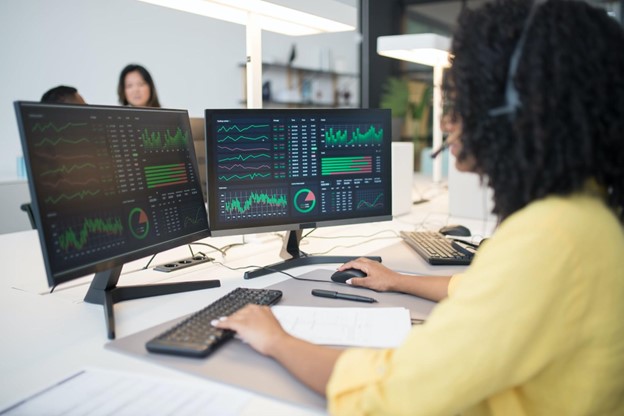 Properly Dispose of Data and Tech That's No Longer in Use
When disposing of old computers, hard drives, or other tech that's no longer in use, it's essential to ensure that all sensitive data is wiped clean before disposing of the device. Use software programs or hire a professional service to handle this. Once the data has been wiped, the device should be destroyed or recycled through a reputable ITAD company.
Implement Strong Passwords and Authentication
Data breaches are frequently caused by weak authentication measures and passwords. To add an additional layer of security, make sure that your staff members use strong passwords and two-factor authentication. If this is something that you haven't paid too much attention to before now, it's definitely worth taking into account. It's easy to take password protection for granted but you shouldn't let that catch you out.
Use Data Encryption
In the event of a breach, encryption can shield sensitive data. Encrypt data that is stored or transmitted, such as emails and file transfers, using encryption tools. When data is encrypted, it can only be accessed and used by the people who it's intended for and no one else. That's why it's so valuable when it comes to transferring messages and data in a business setting.
Limit Access to Sensitive Data
Ensure that only the employees who require it to carry out their duties have access to sensitive information. Make sure that employees only have access to the data they need to perform their jobs by using role-based access controls. You don't want anyone and everyone inside your business to have access to sensitive data that you want to protect.
Data security for your company is essential. You can reduce the risk of a data breach by conducting regular risk assessments, training your staff, implementing strong passwords and authentication, using data encryption, limiting access to sensitive data, and properly destroying outdated technology and data. Keep in mind that anyone could experience a data breach, but being proactive can protect your company from potential harm.