A key focus of my blog is Technology. As our world is becoming more digital and sophisticated, so is crime. As a result, detectives must become savvy in the use of digital methods and tools in order to combat criminals. If you're going to hire private detectives, you'll want to know several things about them, but you'll especially want to that they're empowered with the right tools. The following contributed post is entitled, More And More People Are Turning To Private Detectives.
* * *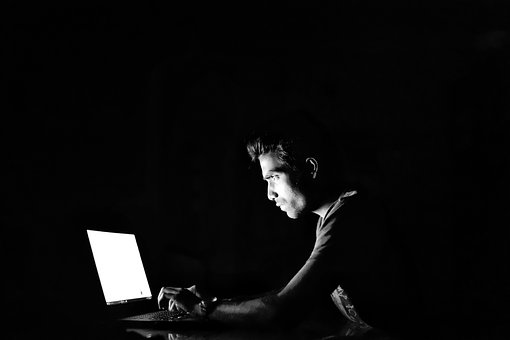 https://cdn.pixaby.com/photo/2017/10/30/18/44/hacking-2903156_340.jpg
Private detectives are in high demand at the moment. From business investigations to stolen artwork, the reasons vary. Needless to say, the data breach threat is one of the main reasons. With that in mind, read on to find out more.
Nowadays, the threat of a data breach is huge, as cyber criminals are employing increasing sophisticated methods to hack into business's systems. If your business has experienced a security breach, you should consider hiring a private investigator.
Unfortunately, data breaches seem to be occurring all of the time, and most businesses turn towards a private detective. This is what Sony did when their system was hacked several years ago, with more than 100 million gamers falling victim to the back, with their names, birth dates, emails, addresses, phone numbers and other information being stolen.
A data breach can be extremely damaging. Not only will you be hit with fraud losses, but there are also potential non-compliance fines to deal with while the damage to your reputation can be difficult to come back from too. In fact, a lot of businesses have been forced to close altogether because of cyber security breaches. This is why you require the services of high quality private investigators – someone who can find out who is to blame while also ensuring your business responds quickly to the incident to minimise all potential consequences. Advanced security measures, such as managed security monitoring, intrusion detection and firewalls, should be put into place as well to ensure the same scenario does not occur again in the future.
Are you thinking about hiring a private detective agency? Irrespective of whether you want background checks performed on a potential business partner, or you have fallen victim to a data breach, you will need to hire a quality company. Read on to discover some of the mistakes that have been made by others.
One of the biggest mistakes people make is going for the cheapest detective agency they can find. Of course, you will want to make sure you can afford the service. However, security issues can end up costing you a lot more in the long run. Just imagine how damaging going into business with an untrustworthy and corrupt partner could be. Going for an experienced and reputable intelligence agency will save you a lot more money when all is said and done.
Aside from this, a lot of people make the error of going for a private detective company without doing the necessary research. You need to know what skills the agency boasts, their level of experience, and their background. What tactics can they draw upon to provide you with the service you need? Do they boast any law enforcement or military training? What technology do they have at their disposal? You want a company that has all of the skills, tools, and experience to deliver on any project, as all clients' requirements are going to be different.
Last but not least, don't make the mistake of overlooking customer reviews. It is also advisable to see what past clients have had to say about the service they experienced, as this can be extremely telling.