A key focus of my blog is Technology. Artificial Intelligence (AI) and Machine Learning are growing parts of our lives and are continuing to advance. For everyone, it's important to understand the future of these areas. The following contributed post is entitled, 7 Areas Where AI And Machine Learning Benefit Us.
* * *
In today's world, it's hard to go a day without hearing about artificial intelligence (AI) or machine learning (ML). Even if you're not working in tech, you've probably heard about how these cutting-edge technologies are changing the way we live and work. Let's take a look: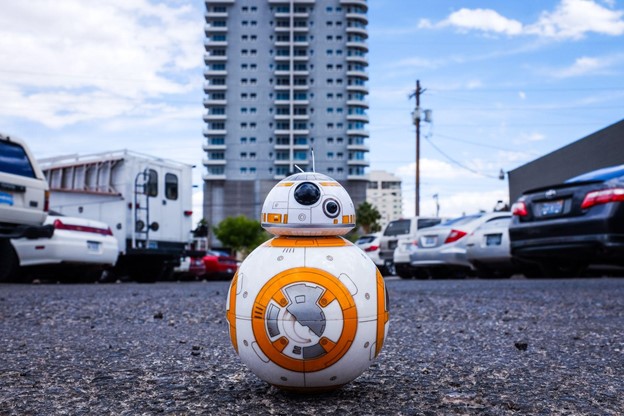 1. Search engines
One of the most common ways we interact with AI and ML is through search engines. When you type a query into a search engine like Google, Bing, or DuckDuckGo, algorithms analyze your query and return a list of relevant results.
These algorithms are constantly being tweaked and improved by AI and ML. As search engines get better at understanding our needs, they're able to provide us with more accurate and helpful information.
2. Social Media
Social media platforms like Facebook, Twitter, and Instagram use AI and ML to personalize our experience. When you log into Facebook, for example, the site uses algorithms to show you a newsfeed tailored to your interests.
AI and ML are also used to target ads on social media. By analyzing your posts, likes, and interests, social media platforms can show you ads that are more likely to be of interest to you.
3. Online Shopping
You may have used a restaurant online ordering system, or if you've ever shopped online, chances are you've benefited from AI and ML. When you visit an online store like Amazon, algorithms are used to recommend products that you might be interested in. This is known as product recommendation or personalized marketing.
Product recommendation is designed to make your shopping experience more efficient and enjoyable. By showing you items that you're likely to be interested in, online stores can save you time and help you find what you're looking for.
4. Spam filters
Have you ever noticed how your email inbox isn't filled with spam? That's because of AI and ML. Spam filters use algorithms to analyze emails and identify which ones are likely to be spam.
5. Fraud detection
AI and ML are also being used to detect fraud. Banks and credit card companies are using these technologies to analyze transactions and identify suspicious activity. By flagging potential fraudulent activity, AI and ML can help protect your finances and prevent crime.
6. Cybersecurity
As our lives move online, cybersecurity becomes more and more important. AI and ML are being used to develop new ways to protect our data and defend against cyberattacks.
For example, machine learning is being used to create algorithms that can identify malware. By analyzing patterns in code, these algorithms can detect potentially malicious software before it can do any damage.
7. Self-driving cars
One of the most exciting applications of AI and ML is in the development of self-driving cars. These vehicles use sensors and cameras to navigate their surroundings and algorithms to make decisions about where to go and how to avoid obstacles.
Self-driving cars are still in the early stages of development, but they have the potential to revolutionize transportation. By reducing accidents and making transportation more efficient, self-driving cars could change the way we live and work.
In Closing
These are just a few of the ways AI and ML are benefiting us. As these technologies continue to evolve, they will have an increasingly profound impact on our lives.