Two focuses of my blog are Art and General Education. One of the aspects of New York City is most known for is its art scene. If traveling to the city, you may want to investigate it. The following contributed post is entitled, How to Experience the Best Art That NYC Has to Offer.
* * *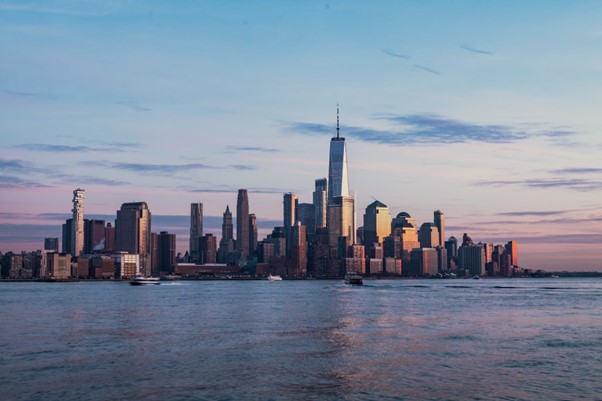 https://unsplash.com/photos/kZokA2VTKn4
New York City is home to some of the best art in the world. From world-renowned museums to incredible street art, there is no shortage of artistic experiences to be had in the Big Apple. But with so much to see, it can be hard to know where to start. That's why we've put together this guide to help you experience the best art that NYC has to offer.
A Note on Independents
It's important for you to know some of the bigger galleries that you won't want to miss, so we've detailed these below. However, you will benefit from seeing some of the more independent galleries to purchase from too. When you want contemporary fine art, take a look at Agora Gallery Reviews. Or be sure to research some of the notable galleries that specialize in abstract, sculpture, and more.
The Museum of Modern Art (MoMA)
No trip to NYC would be complete without a visit to MoMA. Home to works by world-famous artists like Vincent van Gogh, Pablo Picasso, and Salvador Dali, MoMA is a must-see for any art lover. Plus, with a constantly rotating selection of exhibitions, there's always something new to see. And if you get hungry, there's no need to leave the museum – MoMA has its own award-winning restaurant, The Modern.
The Metropolitan Museum of Art
The Metropolitan Museum of Art is one of the largest museums in the world, and it houses an incredible collection of artwork from around the globe. With everything from ancient Egyptian artifacts to paintings by European masters, there's something for everyone at the Met. And if you get tired of walking around, you can always take a break in Central Park, which is just across the street.
Whitney Museum of American Art
For a truly unique art experience, head to the Whitney Museum of American Art. Located in Manhattan's Meatpacking District, the Whitney is dedicated to showcasing American artists from the 20th and 21st centuries. And with stunning views of the Hudson River, it's worth visiting even if you're not an art lover. Trust us – the Whitney is an experience you won't soon forget.
Exploring Street Art
Street art in NYC is synonymous with the culture that such a wildly diverse city brings. It can be a type of art that you may not have first thought of when choosing to explore the scene in the city. However, choosing to take a walking tour of some of NYC's finest street art could be perfect for you. Here, you'll get to see some incredible works of art that are on display throughout the city. A not-to-be missed for true art lovers that want to see a different side outside of the galleries.
There are countless ways to experience art in NYC. Whether you're interested in world-famous paintings or contemporary sculptures, there's something for everyone. So next time you're in the city, be sure to check out some of our favorite spots! You won't regret it.