A key focus of my blog is General Education. I recent years, music and the arts have been de-emphasized in many curricula around the country. While there is a new emphasis on the Science, Technology, Engineering and Mathematics (STEM) fields, should music be forsaken altogether? The following contributed post is entitled, The Importance of Music in Schools.
* * *
There's been a lot in the news in recent years about a lack of arts and creativity in schools. Subjects that were once cherished, like music and dance and being replaced with more sciences, a great emphasis on computers and the addition of things like coding and networking. Even children in elementary school, aren't being given a chance to learn music in lessons or take extra classes to learn how to play an instrument.
Music and subjects like it are quickly being erased from many curriculums. New subjects are becoming more important, and there's no denying that children today need to learn more new skills. They'll spend much of their life working on a computer, and things like coding, networking, and even digital marketing are essential in the modern world. It wouldn't be right to deny our children the chance to learn them in schools. But, with only so many hours in the day, is it ok to deny them the chance to musical education, a chance to be creative, and even upload music? Shouldn't we still be offering a rounded education, with music in the middle? Here are some of the benefits of teaching music in school.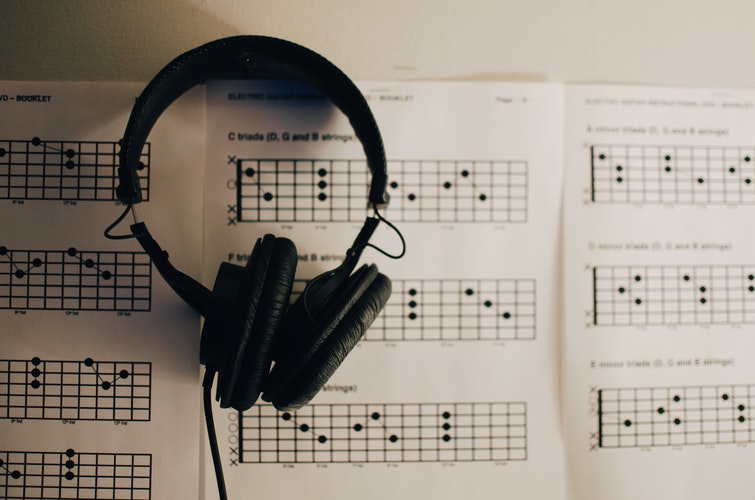 Credit – https://unsplash.com/photos/HwU5H9Y6aL8
It Gives Children Greater Expression
Young children struggle to communicate their feelings and needs. Music gives them a new way. They can play instruments to channel how they are feeling, without having to find the right words. Frankly, this can be great for moody teenagers too.
It Makes School Fun
School is hard work. Today's children are under more pressure than any previous generation. They sit exams much earlier, and much more frequently. A greater emphasis is put on academic achievements. They take more work home, they study for longer hours, and much more is expected of them. Even at a young age, this doesn't leave a great deal of time for fun.
All this hard work, without any kind of balance can leave children feeling overwhelmed, struggling with anxiety and even facing depression. Even those that cope well can grow up hating school and resenting education. It certainly doesn't create a positive learning environment.
Creative subjects, with a less academic focus, like music and the arts, adds some fun. It gives children a chance to break free. To be creative, to express themselves, to improve their social skills, to find something that they love doing, and most importantly, to be a child and enjoy themselves. This can reduce pressure massively, improving children mental health and well-being, and even increasing attendance rates.
To Encourage Social Skills
Most children are naturally very social. If they spend their time at school sat working quietly, next to people but not with them and then they go home and sit in front of the TV or playing on devices, these social skills aren't being encouraged. In fact, they are being stunted. Music encourages friendships, teamwork and gives their social skills a big boost.
It Boosts Brain Power
Learning music boosts their brains. It uses a different part of their brains and gives them a kick start. Kids that learn music or play an instrument are often faster learners, better readers and have better memories.