Three focuses of my blog are Financial Literacy/Money, Business/Entrepreneurship and Art/Entertainment. No matter what sector of life people occupy, most everyone enjoys music. No matter what sector you're in, you may have a musical side yourself which you could get paid off of. The following contributed post is entitled, 5 Tips To Make A Side Hustle From Your Music.
* * *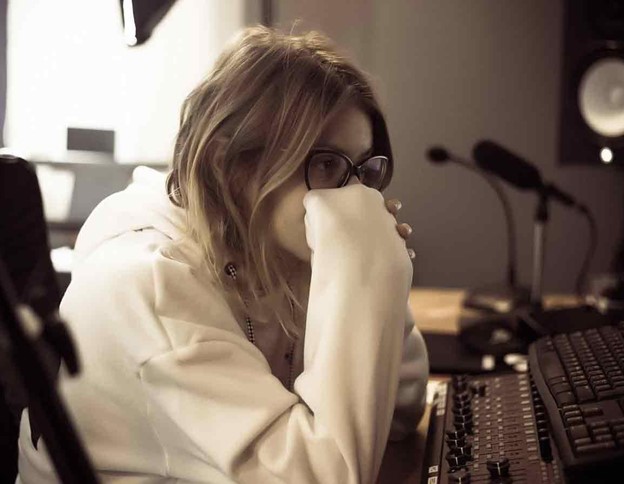 Sound engineer in production studio – Image Courtesy of Pixabay
Earning money from your hobby is like a dream come true, especially if you can replace your day job. Here are some tips to make a side hustle from your music production.
Keep Yourself Informed
You can't possibly hope to expect people to pay for your services or production if you cannot demonstrate your knowledge. Like most industries, such as IT or even photography, music changes with the times. This includes production techniques, new technologies, and even trending artists. Fortunately, you can keep up with these and more, such as music reviews, with sites like Music Lowdown. So, you no longer have to subscribe to a magazine for your insights. Instead, simply ask for a newsletter or check in each day on your smartphone or PC.
Uploading to Sampling Sites
The web is full of upload sites where you can make money from your passion. While the concept is simple, there are some things you need to know:
The quality of your productions needs to be pretty high. So don't upload everything, just the creations you are proud of.
Use the insights provided to cater to trending searches to maximize your chances.
You can upload to as many sites as you want so long as you don't have an exclusivity agreement in place.
All you need to do is upload anything you make and get paid from the various royalties.
Make a Side Hustle from Your Music with a Blog
You might think you don't have the time for blogging. But it isn't as challenging as you might think. A blog can help get you noticed, plus you can monetize a blog in various ways. For example, you can use basic on-page SEO to direct traffic to your blog, so you can sell your uploaded creations. Or you can write tutorials, offer advice or even promote your teaching services. Additionally, you can use affiliate marketing to make a percentage of a sale each time a product or service is purchased through your website. However, this takes time to master.
Simply, Teach Your Passion
Most people who play an instrument are taught by someone else. And you can be an inspirational teacher to someone, just as you were inspired. And the great news is that it's never been a better time to teach something. COVID-19 saw an increase in the home use of video calling apps by over 200%. Where apps like Zoom and Teams were once obscure and used solely for business purposes, there's been a massive increase in home-use. Meaning you can teach music lessons without leaving your house or having people come to yours.
Learn Video Editing Too
If you use music software like Cubase, then you have some familiarity with timeline editing. So you will have no problem learning how to edit videos in programs like Adobe Premiere because they work almost the same way. As a video editor, you can add an extra layer of professionalism to your productions, learn a new skill you hire, and make your uploads more appealing. Additionally, others involved in the music scene will see video editors. So as someone who understands both music and video, you can maximize potential profits from fees.
Summary
To help with living costs or for some extra cash, you might want to make a side hustle from your music. Start by staying informed. Then consider a blog and expanding into video editing.