Two focuses of my blog are Financial Literacy/Money and Technology. Bitcoin and the other cryptocurrencies are now the talk of the financial world. Some swear that they are the wave of the future, while others are not so convinced. If you're going to get involved with in this area, there are somethings you should consider. The following contributed post is entitled, What You Need To Know About Bitcoin And How It Can Help You Become More Financially Independent.
* * *
How would you like to be able to stop living paycheck to paycheck? How about not having to worry about the next bill that is due or the money for your child's college tuition? Bitcoin can help with all of these things. This blog post will discuss what bitcoin is and how it can help you become more financially independent.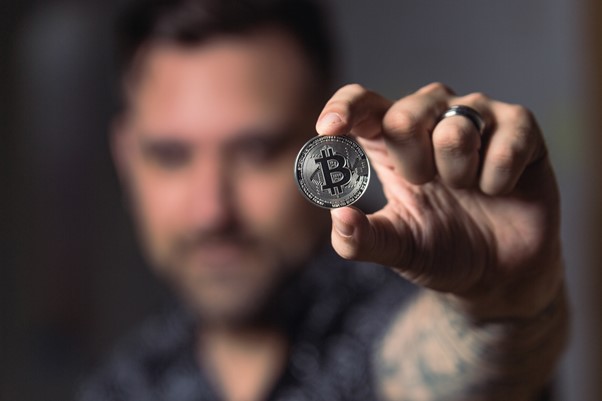 Photo by Crypto Crow from Pexels
1) What is Bitcoin?
Bitcoin is a cryptocurrency that was established in 2009 by Satoshi Nakamoto. It can be used to buy things or send money without involving banks, credit card companies, and other third parties like PayPal (which takes fees).
The first thing you need to know about bitcoin is that there are no physical bitcoins. Bitcoins exist only as computer files; the entire currency consists of nothing more than unique numbers protected by digital encryption. You should also note that not all countries recognize bitcoin as legal tender. For example, it's banned in Iceland because the government says its value has been too unstable for them to put trust in it! But people use it there anyway since they don't have any rules against using cryptocurrencies at this time. Secondly, bitcoins are created through a process called "mining." Miners use powerful computers to solve complex mathematical problems in order to verify and record bitcoin transactions into the blockchain (a digital ledger).
Bitcoins aren't that different from regular currency when you think about it. Fiat money is also intangible and created through a central authority. The difference is that bitcoins have been explicitly designed for secure financial transactions. For example, each transaction is verified by miners who compete to solve these complex math problems; this creates an added layer of security against fraud or counterfeiting. In addition, bitcoins aren't subject to inflation like regular currency since there will only ever be 21 million bitcoins mined. This makes them attractive as an investment option! Consider visiting Cyber Hornet for more information.
2) How It Can Help Your Finances
Bitcoin is decentralized, meaning a single organization or government does not control it. Decentralization means that bitcoin can help you become more financially independent since the fees are lower with this type of currency than when using credit cards and other forms.
You will also be able to send money anywhere in the world at any time without paying unreasonable wire transfer rates. This way, you have access 24 hours per day, seven days per week! You won't need to wait for banks to open on weekends either, so transactions complete quickly.
And if your wallet gets stolen? Some countries even offer insurance against theft which makes getting into bitcoin incredibly easy! Combined, these things make it easier to become financially independent with crypto-currencies like Bitcoin.
In conclusion, Bitcoin is a digital currency that has been designed for secure financial transactions. It's decentralized, meaning any one organization or government doesn't control it, making it attractive to people who want to become more financially independent. Bitcoin can help you send money anywhere in the world at any time without paying unreasonable wire transfer rates!