Three of the focuses of my blog are Financial Literacy/Money, Business/Entrepreneurship and Technology. Pretty much every business today uses some sort of computer network. As such the security of your network is absolutely critical. The following contributed post is entitled, Computer Network Security Tips.
* * *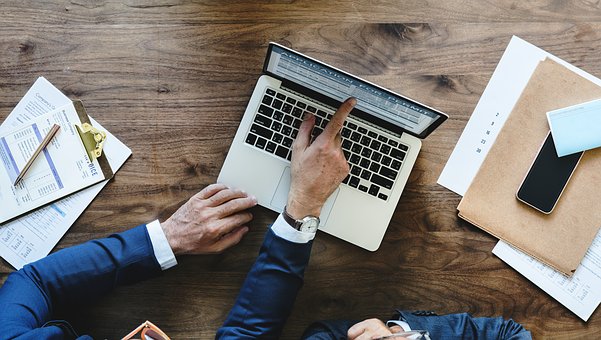 Most companies have a computer network that is shared amongst employees to offer helpful collaboration and access to important files. When planning to open a business or make changes to a current one, the network should be a focus of your interest.
Today we want to take a look at computer networks and think about helpful tips you can use for effective working as a business. Whether you filter out spam, use Managed Services or restrict access to your network, there are many ways to ensure the safety of your data.
Seal the doors
The most crucial thing to think about in terms of your network is the entry point. Think of your network as a house. The easiest way for a hacker to gain entry to your network is through the doors and windows, and this is the first thing you need to protect. Make sure to explore your network and find any weaknesses or entry points that could be used by hackers. Once you have identified these areas you can fix them and make them stronger.
Think on a device basis
When thinking about the safety of your network, it is important for you to consider every device that houses a gateway to the network. If you have a large business, there will likely be many computers and laptops that have access to the network. Weaknesses can lie in every device and a hacker might take advantage of a singular device. This is why you should install antivirus software on every single device that has access to the network. This will provide a protective cushion and ensure the safety of your network.
Eradicate spam
Spam emails seem to be the norm these days. Since the early 2000's people have tried to scam others by sending emails with the deception of being from someone else. Of course, as technology has advanced and we have become more savvy, hackers have also increased their ability. This is why it is important for you to filter spam and create blocks and rules for any and all emails that aren't from a known source. As a business it is also important to educate staff, especially older staff, to not click on links or open attachments they don't recognise.
Passwords
A good password is one of the best weapons you can have when it comes to security. If your aim is to keep the business safe and the network secure, it is crucial for you to choose strong passwords and ensure that everyone in your company does the same. A strong password should contain letters, numbers and special characters. For extra support, make sure that your workers change their password every 3 months to reduce the risk of them being hacked.
Restrict Full Access
Did you know you can change the access each individual has to your network? If you have a network that shares files such as invoices and employee information, it is a good idea to restrict certain parts of the network to only allow authorised personnel. This is a good way to keep your network safe and always ensure that data stays in safe hands.