Three of the focuses of my blog are Financial Literacy/Money, Business/Entrepreneurship and Health/Wellness. Depending on which industry you're in, there can be a lot of potential for workplace injuries. Figuring out how to reduce workplace injuries, can ultimately save you money and increase the morale of your workforce. The following contributed post is entitled, 5 Ways To Reduce Workplace Injuries.
* * *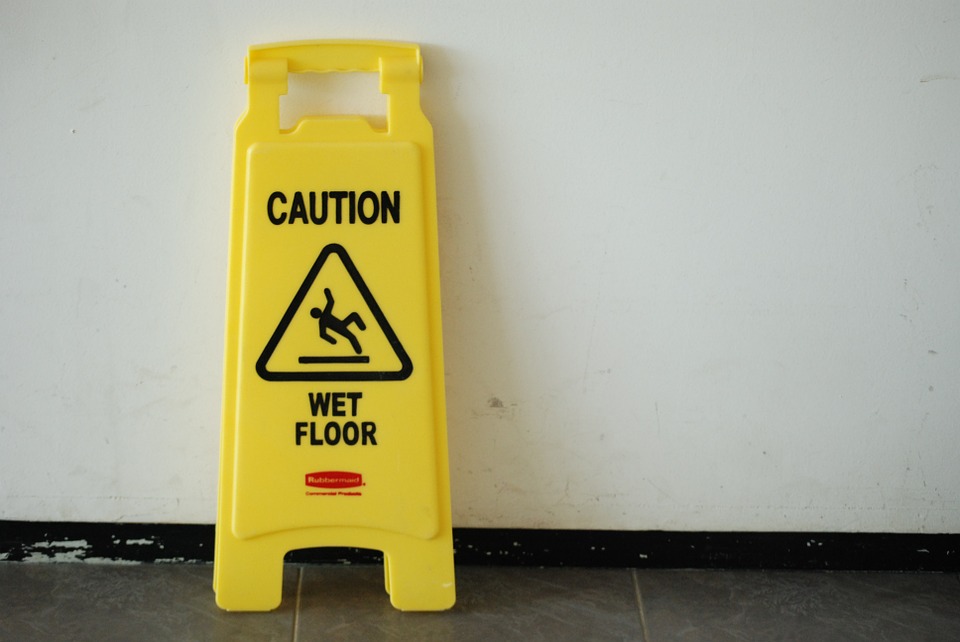 It's essential that your workplace is a safe environment for employees. Accidents will happen in almost all trades – even if there aren't any obvious hazards – but you should still try to minimise the risk, if not to protect your employees, to at least protect your company from the threat of a lawsuit. Here are just a few ways in which you can reduce workplace injuries and keep it a safe environment.
Point out hazards with signage
The easiest way to prevent injury is to clearly point out hazards with signage. Such hazards could include anything from a hot water tap to a low ceiling. In the case of multiple hazards, don't be afraid to provide a large informational sign or even a manual to make guides aware of multiple hazards. It could also be important to provide temporary signage such as wet floor signs when mopping.
Supply safety equipment
Safety equipment such as these men's work boots could also be necessary for reducing injuries. By making it mandatory to wear such equipment, you can ensure that employees are physically guarded against dangers. There could also be tools such as step ladders and fire extinguishers to consider.
Introduce health and safety protocols
Health and safety protocols require employees to carry out tasks in a specific way. This could be something as simple as how to safely carry a box to something complex such as how to put out a kitchen fire. Try to introduce a series of steps that employees have to follow and make sure that employees carry out the task in this exact order so that no step is missed out.
Train your employees thoroughly
There's no point having protocols in place if you're not going to train your employees how to perform these protocols. Make this a vital part of your training whenever you hire a new employee. Refresher training could also be worth undertaking with older employees to ensure that they're still doing everything correctly and not cutting corners. Certain aspects of health and safety such as fire safety or using heavy machinery may even require enrolling employees on a course.
Supervise hazardous tasks
If you have the manpower, it could be worth having employees supervise one another when carrying out particularly hazardous tasks. For instance, you may not need someone to supervise when lifting a box, however if an employee is climbing a tall ladder, supervision could be essential in order to keep the ladder steady.