Three key focuses of my blog are Athletics/Sports, Health/Wellness, and Technology. An area of high interest particularly in American Football is brain injuries. The protection efforts to protect against brain injuries are continuously unfolding. The following contributed post is entitled, Breakthroughs In Brain Injuries.
* * *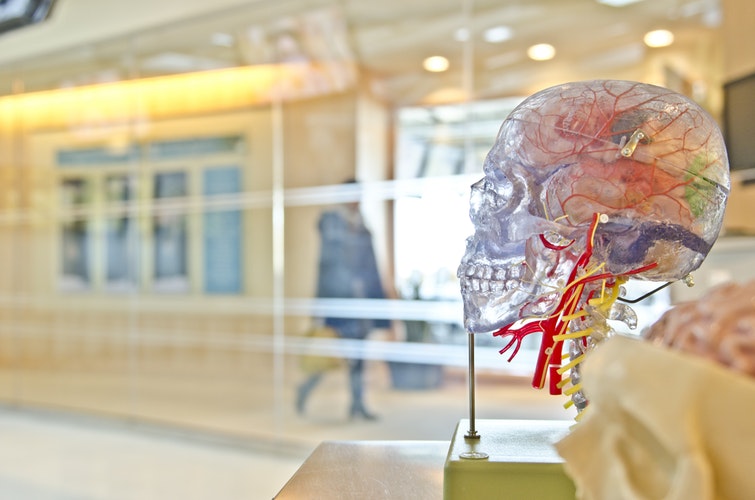 Image Courtesy Of Jesse Orrico
It is not an uncommon fact that more and more people are suffering severe brain injuries these days. This is especially true in contact sports such as football. It has been reported that between 1.7 to 3 million sports-related concussions occur each year. That is a staggering number with severe consequences to the mental well-being of human beings.
There is a movement around youth football organizations to put an end to tackling. The horrific stories that have come from the National Football League has really raised many red flags on why contact like this is allowed with such hazardous consequences.
One of the biggest problems many parents will face with their children playing youth sports will be concussions. It is a scary thought for parents to think of the seriousness of the injury, but also the medical expenses that may follow depending on the severity of the injury. It is crucial for parents to know their legal rights as well as what treatment or preventative options are currently in the works.
Legal Rights
A rare inside look into the legal system and submitting insurance claims and making sure that you are being taken care of fairly can be found at Pennsylvania Workers Comp. This book provides insight to make sure that you and your loved one are being well taken care of in your scariest of moments.
You can also find information about how serious the National Football League is starting to take in regard to the number of concussions occurring each week. Traumatic Brain Injuries is something that cannot be ignored, and parents need to know their rights to medical attention. Real life tragedies of NFL players can be found here as well as the financial responsibilities the NFL has recently taken on to settle disputes.
Fortunately, the world of Science and Technology has allowed researchers and scientists the ability to delve deeper into studying the brain and coming up with ways to help diminish this problem. However, there is still much work to be done.
Current Research
STEM (Science, Technology, Engineering, and Mathematics) has a mission of pursuing new knowledge and then use that knowledge to invent new mechanisms to improve our lives. This has been vital in the brain injury world. One particular study has been looking at the impact of American football helmets. One invention currently in the works is a Helmet Impact Tubing System. The goal is to lower the number of head force impacts over years of use. However, it is proven that the repetitive hits that players take day to day and week to week are what eventually takes its toll on the brain.
Another study being done is looking at if stem cells can help to repair traumatic brain injuries. This clinical trial involves using bone marrow-derived stem cells are repair agents. Traumatic Brain Stem Cell Repair is trying to find at least of an invasive measure to work on the brain and replace those damaged cells. It is still in the early stages, but in the world of Science and Technology, this could potentially be a massive breakthrough in helping to save millions of lives every year.