The first principle of my blog is Creating Ecosystems of Success and a key focus is Athletics/Sports. While "American Football" is king in the United States, the top sport in the rest of the world is "Football" also known as "Soccer". Soccer requires a high level of fitness for the massive amounts of running needed to play the sport. As such, it's important to know how to prevent common injuries. The following contributed post is entitled, Five No-nonsense Habits to Prevent Football Injuries.
* * *
From pulled hamstrings to twisted ankles, sports injuries are a fact of life if you play football. Or are they? These tips will help you avoid minor niggles that take you out of the game for weeks at a time, as well as the more serious injuries that can put you on the bench for life.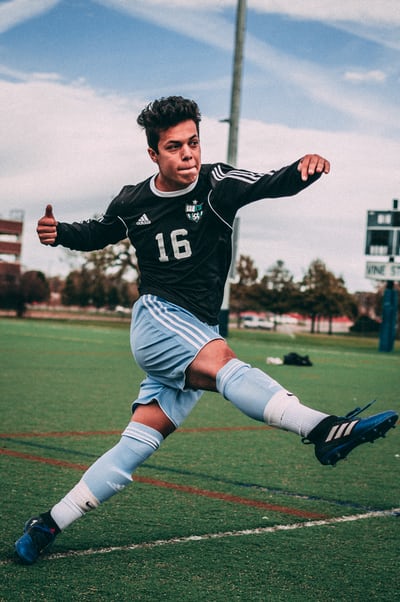 Photo by Ben Weber on Unsplash
Get Checked Over By a Pro
If there's an imbalance in your body—perhaps one of your hammies is tighter than the other, or you have more strength in one of your quads—you might be the last to know. We get so used to how it feels to be us that it can be difficult to identify imbalances in your own physique. A physiotherapy session at the start of the season is a great way to anticipate injuries you may be at risk of. Your physio will give you a program of exercises and practices designed to help you take steps to prevent what needn't be inevitable.
Strreeeeaatch!
This is not a drill: a proper stretch after your game or training session is essential to preventing painful injuries. Everything from your tendons, to your muscles and ligaments, are susceptible to wear and tear. The more you stretch, the more flexible you become, the more likely you are to avoid sustaining serious injury when you change direction quickly or load weight on your joints.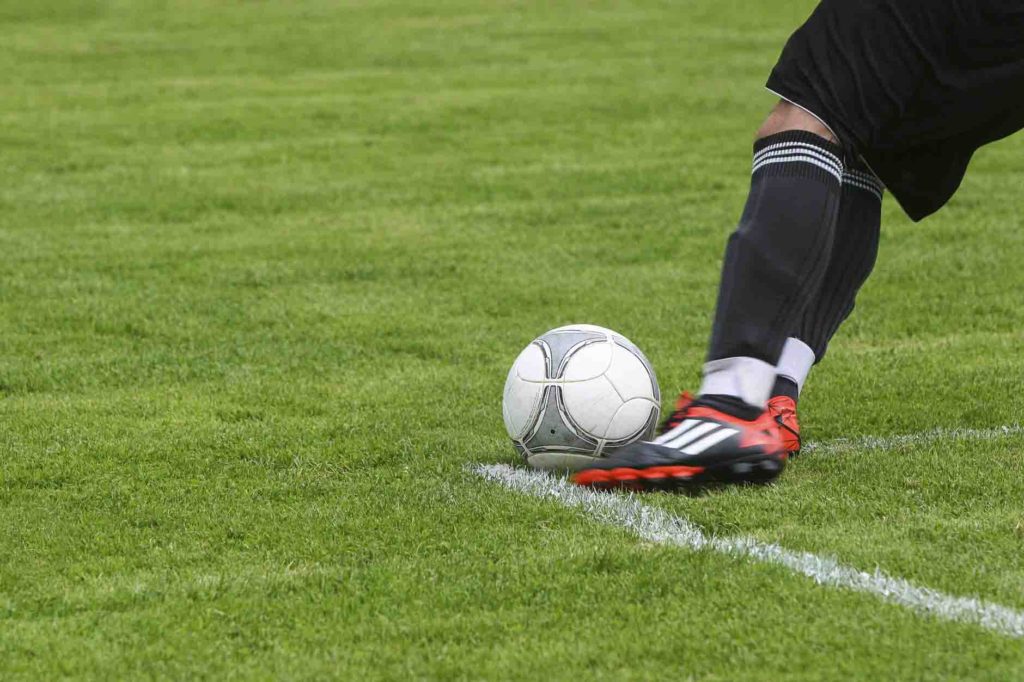 Image Source: Pexels
Strength Training
Strength training—surprise, surprise—makes you stronger, which gives you finer muscular control. You'll also find it easier to balance and feel more agile, both of which are crucial to preventing injury. Football is a fast-paced, contact sport which can be extremely taxing on the body. Strength conditioning is a great way to prepare the body for the demands of the game by building strength and agility.
Stay Fit
Don't fall into the trap of letting yourself off the hook during the off-season. Ideally, you should try to stay in top shape throughout the year, but this may not be reasonable for everyone. The important thing is not to let your fitness drop to a point where you'll need a boot-camp to whip you back into shape at the start of the season. The offseason is a good time to tend to any minor injuries you may have sustained over the last few months. Now that the pressure is off, you can invest time in rest (or doing those physio exercises you've been putting off all season).
Don't Play Injured
This is a tough one for many footie enthusiasts. Who wants to sit a game out because of a twinging ankle or a slightly tender calf muscle? While it might be tempting to ignore a minor injury, you could do yourself way more damage by carelessly taking to the field. Be patient. Do what your physio has instructed you to do. You'll thank yourself in a few weeks' time when you're running back on, injury-free.
Whether you're a top-flight player or a five-a-sider, injury can ruin the fun. These tips will help you prevent minor and major injuries during the season and beyond.