Two focuses of my blog are Career Discussions and Health/Wellness. They say that you never get a second chance to make a first impression. Believe it or not, your personal appearance can impact your career as you image matters. One of the first things prospective employers do in fact notice first is your dental health. The following contributed post is entitled, 3 Signs You Have Dental Problems and How They Can Affect Your Career Prospects.
* * *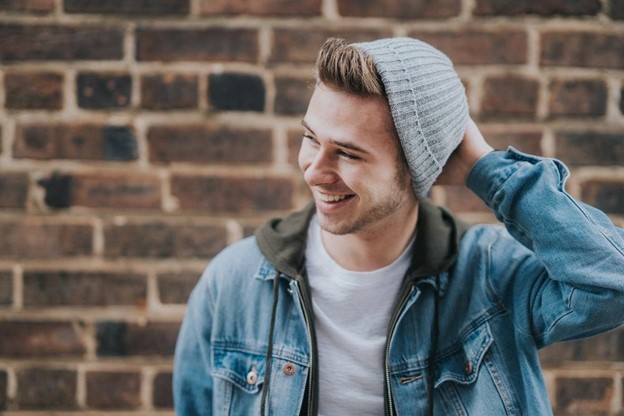 Photo by Jeremy McKnight on Unsplash
As we head into the new year, chances are you're considering ways in which you can improve yourself. A key part of that is ensuring that you have proper oral hygiene and great dentition. Why? Because a good set of teeth can improve your life in so many ways.
In fact, there are studies linking bad teeth to poor career prospects. So, if you're planning to have a great year take a look at your dental problems. Sadly, many people who have dental issues like tooth decay don't even know that they have it.
And the people around them are usually reluctant to tell them because they don't want to offend them. If you suspect that you might have tooth decay or other dental issues, but aren't really sure, the following signs will help you determine that pretty quickly.
Bad Breath
Although this can be as a result of eating foods containing onions and garlic, you need to check and see if it happens all the time. Thanks to mask mandates, people can actually smell their breaths now.
So, if you haven't eaten any foods containing those ingredients recently, and still perceive that you have a foul breath, you should find a remedy quickly. Bad breath can be caused by an unclean tongue.
If you only brush your teeth without scraping the gunk off your tongue. The buildup can cause foul breath. Also, if you have tooth decay, it can lead to bad breath. Resources like https://dentistry4health.org/ will help you nail this down more accurately.
Yellowed or Stained Teeth
People with stained or yellowed teeth are typically avoided by most people. Worse, the people dealing with it tend to be insecure. This can affect their ability to perform in customer-facing roles or job interviews.
Even though yellowed or stained teeth may not be indicative of poor oral health, the reality is that it's off-putting. This is why you cannot afford to ignore your dental health. Speak to a dentist about it and discuss your options. Thanks to cosmetic dentistry, it might be possible to whiten your teeth or at least get rid of the stains so that your teeth look much better.
Crooked or Misaligned Teeth
Crooked or misaligned teeth can have a lifelong effect on people who are born with them. Apart from the fact that it affects their confidence and subtracts from their attractiveness, it can also be a cause of other dental and health problems.
For example, misaligned teeth can cause severe migraines, pain, sleep apnea, and bad breath. It can also lead to weak jawbones, which in turn, affect your looks.
Thankfully, there are some corrective dental procedures or solutions that you can take advantage of today to correct the problem. These procedures are designed to not only fix these dental issues, but also, correct other related health problems that may have been caused by the condition.
While you may not have thought about this before reading this article, we hope that you've found it useful in some way, and that it's helpful in getting you on the path to a more rewarding career in the new year.