A key focus of my blog is Health/Wellness. The say that our mouths are the gateways to our bodies in terms our personal health and wellness. Likewise it's critical to be vigilant about our oral healths. The following contributed post is entitled, Health Hazard: What Happens if You Don't Look After Your Teeth?
* * *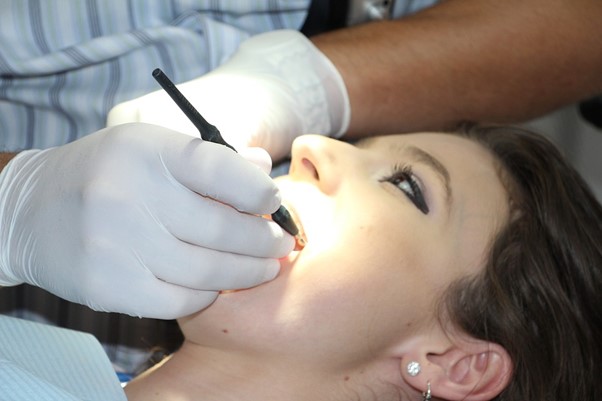 Most people know that they need to do certain things in their daily routines to ensure they remain as fit and healthy as possible. Consuming a diet rich in fruit and vegetables and having some regular exercise are two such examples of those daily routines.
The problem is, some folks don't pay much attention to their dental care and hygiene. Long-term neglect of dental care can result in all kinds of issues, and not just for a person's teeth. Take a look at why you might need to up your game with your dental care habits:
Teeth Enamel Starts to Break Down
Dental enamel forms naturally when your teeth form in your gums. It's the hardest substance in the human body, and it provides a protective outer layer on your teeth to protect them from physical, chemical, and temperature-related forces that could cause damage.
Unfortunately, dental enamel can become eroded if bacteria remain on the surface of your teeth due to a lack of proper dental care and hygiene. Bacteria can grow on the teeth's surface because of a plaque build-up, where it eventually hardens and turns into tartar.
Gum Disease Can Develop
Sadly, the breakdown of tooth enamel isn't the only thing that will happen if you skip proper dental care and hygiene. Another effect of dental neglect is that you're very likely to develop gum disease (gingivitis).
It happens because the tartar built up on teeth due to enamel breakdown starts attacking the gums. As the disease progresses, it creates gaps between the gums and teeth and results in further breeding grounds for bacteria.
If your gums bleed when you brush or floss, it's a sign you've already developed gum disease and should probably get it checked out by your local dental services provider.
Tooth Infections Can Develop
As if the breakdown of tooth enamel and the onset of gum disease weren't enough, there are further problems you will likely experience due to poor dental care. For example, tooth infections can develop inside cracks and cavities.
If that happens, the infection can spread to the "pulp" of teeth (where the nerves are found). Once a tooth's nerves get affected, you end up with an "abscessed" tooth, and it can be excruciating when eating, drinking, and, of course, chewing.
While it's possible that your dentist could prescribe you antibiotics to fight off your tooth infections, you may need to have root canal surgery to clean any affected abscessed teeth properly.
Bacteria Can Spread Throughout Your Body
Lastly, it's worth pointing out that the above issues aren't the only things to get concerned about if your dental care and hygiene are lax. For instance, did you know that the bacteria from your mouth caused by gum disease can spread elsewhere in your body?