Two of the focuses of my blog are Financial Literacy/Money and Business/Entrepreneurship. If you have green space, it might make the ideal location for your business. The following contributed post is entitled, How To Utilise Your Green Space For Business Success.
* * *
You've either chosen to invest in a vacant plot of land or you've inherited a plot of land, either way you are most probably feeling unsure about the potential options for utilising that land. Coming into a high-quality piece of land in a great area gives you the opportunity to launch a business from the ground up. It won't be easy, however if you are serious about making a success of a new venture, then you might want to consider getting creative and coming up with a unique business concept.
The good news is that for a free plot of land, there are plenty of business ideas that you could leverage to build a highly successful brand. In need of a little inspiration? Below are a number of business ideas that should allow you to utilise your green space and craft a business from the ground up.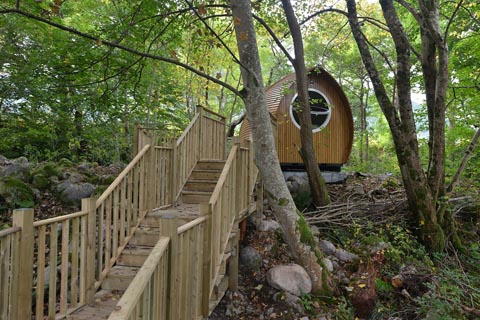 Photo credit: Pixabay
Farm Shop
If your piece of land gets a vast number of passersby, then a good option to consider is to launch a farm shop on the plot of land. There's a great call for high-quality, luxury farm shops selling local, organic and unique produce, from fruits and vegetables to meats and dairy, and everything in between. You could always opt to start out small with a produce stand or shack, and then as the business grows, move into a larger venue.
Build a golf course
Are you someone who is passionate about sport? If you are, then you might want to consider converting your green space in a beautifully designed golf course. Yes, this would require a lot of hard work, and a lot of investment, but the potential for success is incredible. You would need funds for building the course – you'd need to hire a specialist landscaper, you would need materials funds such as to buy high quality silica sand, for instance, and you would need a strong and well throughout business plan in place.
Create a campsite
Perhaps your plot of vacant land is located in an area that's popular with tourists, if so then you could consider creating a camp ground. Of course, if you want to create a camping experience that is successful and beats out competitors, you would need to think carefully about the approach that you take. Right now, luxury campsites are extremely popular, as is glamping, so it could be worth investigating what going down this route would cost.
Run summer camps
If you are someone who has experience working with young people, then you might want to consider the idea of running summer camps from your plot of land. Whether it's a sports-focused summer camp or something more diverse, it doesn't matter – if you get the design aspect of your summer camp right, you could create a highly successful business.
There you have it, a few simple ideas for how you could utilise your plot of green space to launch and run a highly successful business. Take the time to think your options through carefully, and map out your route to success, before you start investing in your business idea.