Two focuses of my blog are Financial Literacy/Money and Business/Entrepreneurship. If you have a 'brick and mortar' business, a key consideration is your curb appeal. New customers are more likely to wander in your business has a compelling appearance. The following contributed post is entitled, Curb Appeal Tricks For Your Business.
* * *
The way that your business looks from the outside can make a lot of difference. Curb appeal is one of the many things you need to keep on top of as a business owner and can help to draw in potential customers. When customers or clients walk past or arrive at your business, an outside that looks tidy and smart makes a good impression before they even get inside.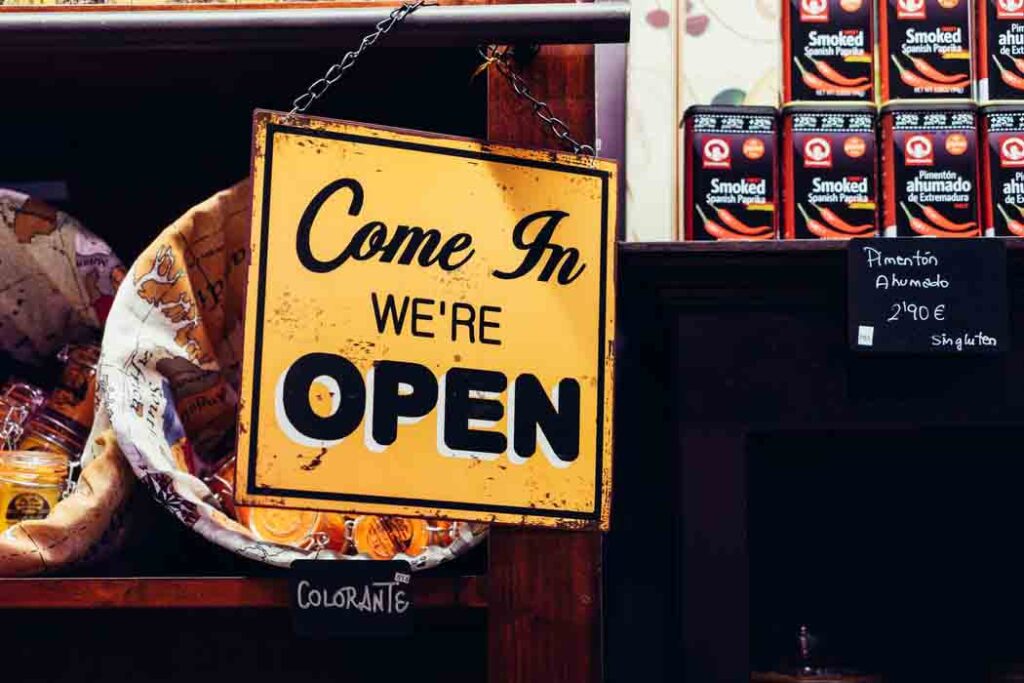 Image – free for commercial use
1. Clean the pavement. Pressure washing is the easiest to thoroughly clean the pavement, your car park, or any paved area outside your business. If the outside is clean, your business will look a lot more inviting.
2. Add some plants. Greenery and flowers are a simple way to add personality and color to the front of your businesses. Fill some planters and put them on either side of your front door. This looks welcoming and also gives visitors the impression that someone is looking after the premises.
3. Give your signage a refresh. If your signage has seen better days or has become faded, it shows that the business isn't being looked after and this gives a bad impression. Repair any signage that needs to be fixed, and repaint anything that has faded or looks like it would benefit from a refresh. Show off your branding.
4. Sweep outside every day. The outside of your business can easily start to look scruffy, with litter, dead leaves, and cigarette ends gathering. Someone needs to sweep out front every day to clear away this unsightly litter. Before you open for the day, sweep outside so your frontage looks cared for, clean, and ready to entice people in as they arrive.
5. Change your window displays frequently. If your business has a window at the front, make the most of your space for window displays. Show off different ranges of products, and change these displays on a regular basis. If you change the displays, people who walk past the store frequently, such as on the way to work, will notice that there is something different in the window to look at and they could notice something in the window that encourages them to come inside and find out more.
6. Make it obvious what your business actually does. Anyone walking or driving by your premises should be able to tell at a quick glance what your business does. Make sure that your signage makes this very clear.
7. Make sure your parking area is well lit and well sign-posted. If your customers can park at your business, clearly signpost where the parking spaces are so people can find them. Make sure any parking restrictions are also very obvious. Customers will be put off if think they can park, but then get hit with a parking ticket. Make your parking safe with well-maintained parking lot paving and plenty of lights. If people come to your business when it's dark, they'll benefit from the lights to help them feel safe. It's also a useful addition for your staff when they leave at the end of the day.