A key focus of my blog is Career Discussions. Not all careers are indoors and there are actually some fun careers that get outdoors and into nature. The following contributed post is entitled, Three Rewarding Careers That Get You Outdoors.
* * *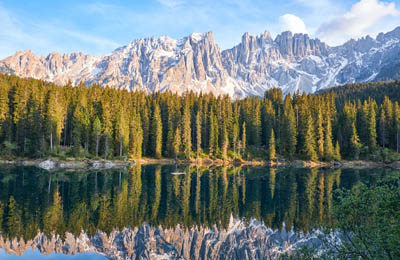 https://unsplash.com/photos/a4Swf9wzdKA
The office job is something that many people will, at some point, experience in their professional lives. For some, it is a quick means to an end, a temporary stop-gap between graduating college and doing what they want to do. For others, it becomes their livelihood, and that's something they are okay with. Most of the time, anyway.
The office environment, and by association the office culture, is not for everybody, though. It can take some time to realize this, but once you do, there is a chance that you are pining for something more. For some people, this something more is being free of the constraints that office work brings, and instead, they look to the wide world outside of their cubicle. If this sounds at all familiar, here are three rewarding careers that get you outdoors.
On the Open Ocean
Working as a biologist, on a marine documentary series, or even part of a Marine logistics team, will help you try something that not many people will ever be able to experience. Furthermore, there is a more significant percentage who won't even know such opportunities exist.
If you love the smell of the fresh ocean air and aren't prone to getting seasick, a career on the open ocean is right for you. There is the chance to work tirelessly to help preserve our oceans, encounter exotic sea life, and you can use this experience to educate others on why it is so essential to preserve what we already have.
Into the Woods
There are a wide variety of woodland careers that you can explore, including a wildland firefighter to battle wildfires all over the world, or becoming a park ranger where you will have the chance to study and care for the forests that you adore so much.
Being out in the woods, maintaining it, and being one with nature, while also having a team to help you keep order will allow you to enjoy the fresh air that you can only get from being in some of the most beautiful parts of the world. From glaciers to dense forest woodland, there is something for all passions.
On Top of the World
If you've never felt right being stuck at sea level and love to see how the world looks for unique vantage points, a mountaineering job could be perfect for you. Much like woodland work, you get the chance to explore parts of the world that very few people see while also encountering elusive animals.
Depending on what you prefer, you can lead guided tours up to the highest points all over the world. You will learn the trails like the back of your hand, and you will always feel the rush that comes from surmounting the trickiest, but also most rewarding, peaks wherever you go.
Fresh Air
From stunning vistas, fresh air, and a chance to do something that helps the world around us, outdoor careers are a fantastic way to feel rewarded in your career. If you've always felt more comfortable on the ocean, strolling through woodland, or climbing up the mountainside, these careers could be the answer you have been craving.