Three focuses of my blog are Financial Literacy/Money, Business/Entrepreneurship and Technology. As today's world has become more digital, your social media presence is critical to your business's success. While social media is misused on a personal level by many people, it's a very valuable weapon in your arsenal for your business. The following contributed post is entitled, Get Social: Brilliant Benefits For Your Business.
* * *
More than 3 billion people use social media platforms. While social networks may have started out as a communications hub designed to help friends, colleagues and family members stay in touch, its role has undoubtedly evolved. Today, social media plays an integral role in promoting businesses and enabling companies to reach out to customers. If you're not already reaping the rewards of utilizing these networks and apps for your business, now is the time to get social.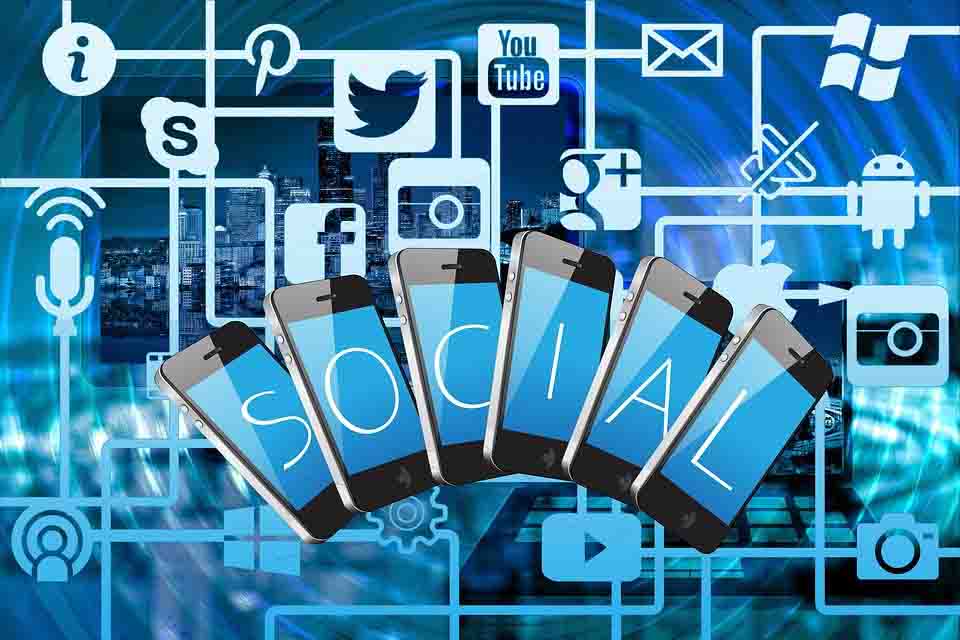 Image credit https://pixabay.com/illustrations/social-social-media-communication-3064515/
Brilliant benefits for your business
If you've never used social media as a business tool before, you might be wondering what all the fuss is about. The truth is that social sites offer an incredible platform for all kinds of companies, and an effective social media marketing campaign can have an amazing impact. Here are some of the most significant advantages of using social media as a marketing tool:
Raising brand awareness
Branding is a means of giving your business personality and showing potential customers what you are all about. Social networks offer an opportunity to enable followers and friends to get to know your brand and to show the human side of your company. Whether you're a fun, quirky business selling gifts, toys or novelty items, or a smart, professional firm offering services like accounting or legal advice, you can use social media to enhance your brand image. You can also get your name out there by encouraging all your existing friends and followers to share your pages and posts. A small group of virtual friends can soon become an expansive network.
Reaching more customers
Billions of people use social apps and sites, and many subscribers check their profiles and news feeds several times per day. Using social media advertising and sharing posts can help you build your client base and reach out to users you may never have been able to contact without social networks.
Defining an audience
Social platforms often have tools you can use to pinpoint users and define your audience. If you're using adverts to promote your business, for example, you don't want to pay for posts that have no chance of converting. You can use features like Facebook's audience insights to maximize your chances of targeting people who are likely to have an interest in the products or services you're selling. If you are looking to use social media to expand your customer base and increase conversion rates, and you're not sure how to go about it, it's wise to consider working with a social media agency. Marketing experts will be able to design and implement a campaign based on your objectives and your target market.
Engaging and communicating with users
Communication is key in modern business, and many customers like to have a relationship with the brands they buy from. Social sites enable you to share posts, comment and send messages within a matter of seconds.
Social media may be a platform for catching up with friends and sharing funny videos, but it can also be an incredibly effective marketing ploy. If you're not already using these networks to showcase your business and attract customers, what are you waiting for?