The first principle of my blog is Create Ecosystems of Success, and two of its key focuses are Financial Literacy/Money and Business/Entrepreneurship. When running any organization or business, it's critical to protect your employees. Doing so will not only help assure their loyalty, but it will also help improve their productivity. The following contributed post is thus entitled, Protecting Your Employees.
* * *
As an employer, whether of one person or a thousand, you have responsibilities. You are responsible for creating safe and trustworthy products. For taking care of your customers and providing a service. You're often responsible for dealing with complaints, for coming up with new ideas and motivating your staff, on top of your everyday jobs and tasks. One of your key responsibilities is to your team. Looking after them, keeping them safe, ensuring that they are happy at work, and fairly treated.
Many employers neglect this particular responsibility. They are too worried about the growth of their company. They invest time in products and services and assume that their team will look after themselves, especially if there aren't many of them. This is a mistake. Protecting your staff and looking after their interests isn't just good for them; it can also help to boost your business. Well cared for staff are often loyal. They are hard working and creative. If you give your team your time, they'll be more likely to go the extra mile and give their all. It can be great for business while reducing turnover and cutting recruitment and training costs.
How you protect your staff will, of course, depend on the nature of your business and their specific roles and needs. But, here are some more general tips to help you.
Take Care of Your Equipment
If your business is office based and doesn't use any special equipment for machinery, this isn't something that you need to worry about. But, if it does, these items can cause injury or even illness. The risks are increased if the equipment is damaged, dirty or otherwise unable to work at its best. Take the time to have any equipment or machinery regularly serviced and get any issues dealt with as quickly as possible. If you use hot ovens or kilns in your business, invest in a high temperature camera so that you can complete safety checks yourself. Sometimes this can mean not using something until it's fixed, but it's worth it if everyone is safe.
Risk Assessments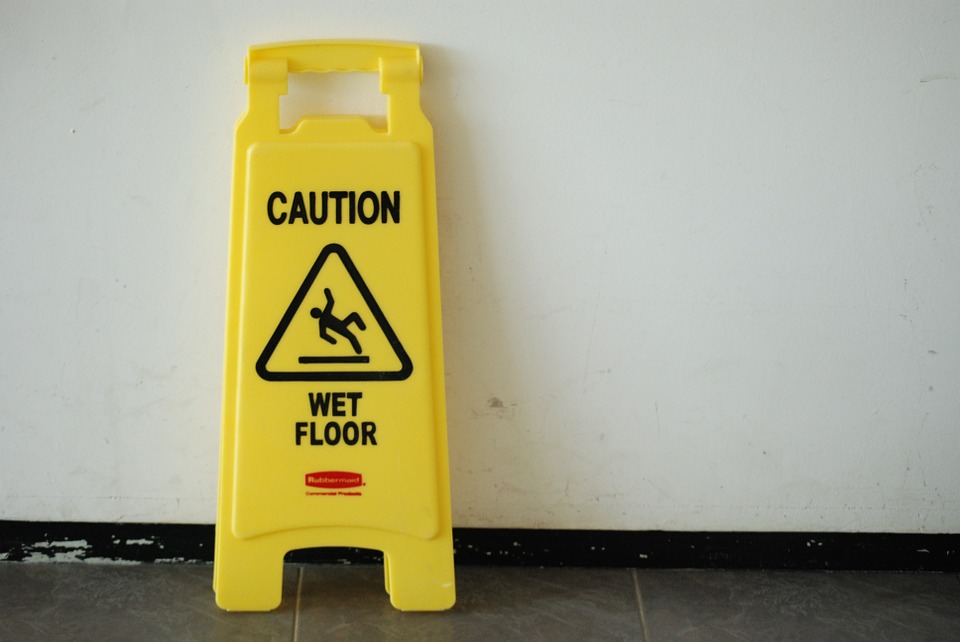 Image Source – https://pixabay.com/photos/posted-warning-wet-floor-caution-652115/
Even if you are office based, risk assessments are an essential part of keeping everyone safe and protected. Even an office with a few chairs, computers and shelves has risks. You just need to find them. Print off some risk assessment sheets and walk around your workplace, as well as any secondary work sites or vehicles, and identify risks. Even smaller ones like heavy lifting, trips and slips and reaching high shelves. Assess the risk and think of ways to minimise it. For smaller risks, it might merely be a case of using wet floor signs when cleaning and teaching team members how to lift correctly. Make sure you complete separate assessments for pregnant or injured employees who might face greater risks or need changes to their job.
Train Them
Staff training is the best way to keep your team safe. They should be thoroughly trained to do their jobs well, with detailed instruction on anything that could cause them harm. Many businesses make the mistake of training staff once and then leaving it. Offer regular refresher training, and extra team sessions when something changes.