Two of the key focuses of my blog are Financial Literacy/Money and Business/Entrepreneurship. One of the key aspects of building your business is building your team. You have to find the right people to put the team possible together. The following contributed post is thus entitled, Finding Your Team.
* * *
Your business has become, let's face, it something like your baby. You are extremely protective of its growth and well being and are determined to see it succeed. And it's this protective attitude that makes it so hard for some entrepreneurs to let go and relinquish some control. This plays out, more often than not, when it comes to hiring extra members of your team particularly those first hires.
In this blog, we take look at how to go about hiring for the first time and why you should let go, just a little bit for even greater business success.
Plan For Success
Whether you manufacture physical goods such as safety railing systems or sell your creative skills and talents as a service, you will have planned for growth and been prepared to expand as your business goes from strength to strength. The hard part is admitting that you now need help but you know that if you want your business to carry on its present trajectory, you're going to need to hire someone in.
The first thing you're going to need to do is set aside some time to figure out exactly what role you're going to want your new hire to play. Think as specific as possible. Avoid vague headings, such as 'admin duties' and instead pinpoint exactly what will be required. The more specific you are, the more likely you are to find someone with exactly the skills and experience you are looking for.
Alongside your job description, you'll also need to create a person specification document. This moves away from just the role the person will take and centres more on the skills and personal qualities a candidate should bring. You'll be focussing in on both their hard and soft skills.
The Interview
If you have limited experience in interviewing people, then this part of the process can be almost as daunting for you as it is for the interviewee. Stay calm, professional and friendly. You want to see that your candidate can perform well under the pressure of an interview but that doesn't require a good cop/bad cop routine.
Keep an open mind, the role of an admin officer might be easily filled but when someone brings some soft skills outside the remit such as a proven record in negotiation techniques, you might want to use this to your business advantage further down the line. Candidates who perform well on paper may not do so in person and vice versa.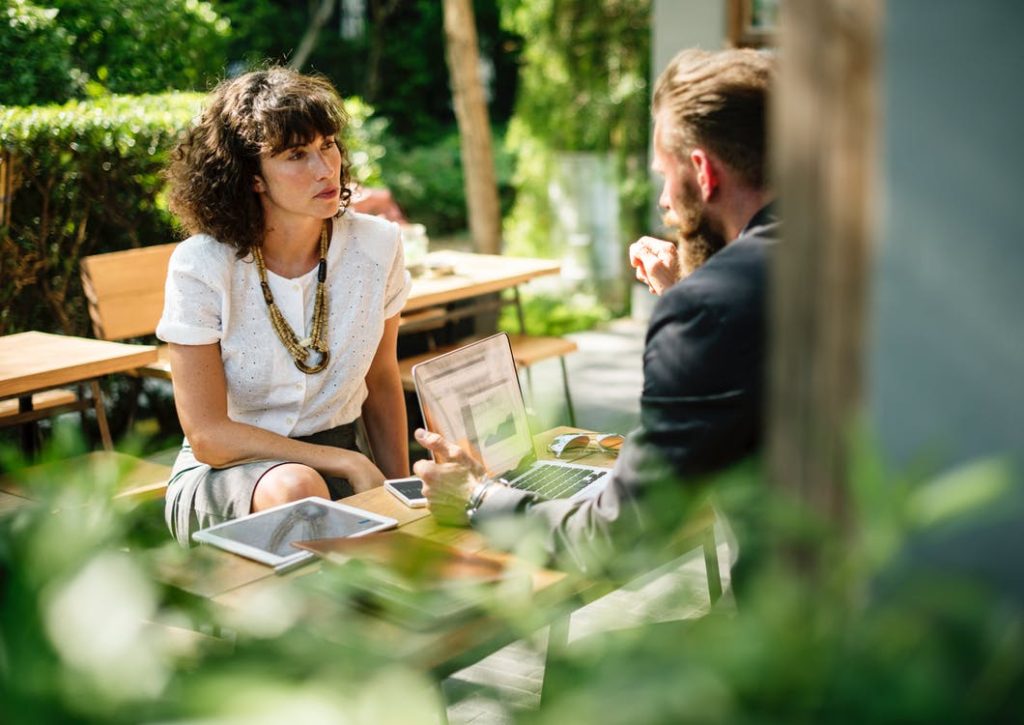 Image from Pexels
Trust Your Gut
If you interview someone who seems like the perfect person but you just don't seem able to connect with them, that feeling is perfectly valid and should not be ignored. If your business is small and you're going to be spending quite a lot of time together then finding a candidate you click with is vital for operational success.
The same can be said for a candidate who may have only ticked the basics when it came to the job description but shows a strong ability to adapt and learn and who you can see fitting into the ethos of your business.
Build In Some Wriggle Room
Whoever you hire you want to be sure that they are fully on board with your vision for the company and share your overall goals and short-term objectives to reach that end point. With that in mind, it's perfectly valid to build in a six month, or less, probation period agreed to by both parties. At the end of this period, either party can step away from the role for whatever reason with no recriminations.
If that does happen, then taking some time to learn what went wrong and why is a crucial part of the learning process and will help you to avoid making the same mistakes again.
When you've made the right hire once, the subsequent times will become easier and easier as you figure out how to make the recruitment process work for you and become more discerning at narrowing down the right candidates.
The benefits of building a strong team are tangible. Having people on your side who share your determination and drive will give you a real boost in productivity and should help to take some of the load off of your own shoulders. Being the boss might not be natural at first but when you're all pulling in the right direction, you'll be glad you made the decision to let go a little of the responsibility and allowed others to help take the strain.