Two focuses of my blog are Financial Literacy/Money, and Business/Entrepreneurship. Disasters of all kinds can hit at any time. When running in business, it's important to be prepared in case one does occur. How do you do this? The following contributed post is entitled; How Do You Recover From Disaster? Plan For It.
* * *
That might sound like a riddle, but actually, it's rather straightforward. If you want your business to survive a disaster, you must be prepared. A disaster in your business could be anything from a data crash to a fire that takes out half of your offices. While it might not seem like it, you can plan for virtually every single disaster that could hit your company. How do you do this?
It all comes down to your disaster recovery protocol or DRP.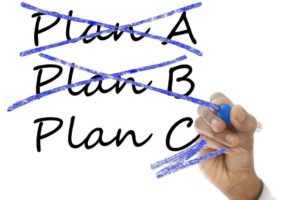 What IS A DRP?
A DRP ensures you can handle disasters the right way and essentially break through them to the other side. You know, the side where your business is still a profitable venture? DRP plans should be drawn up and put in place as soon as your business enters the market. By doing this, you can make sure you are ready for disaster whenever it might be occur. Remember, a disaster could hit you in year one or ten years from now.
What Are The Most Common Disasters?
You probably have your own ideas about what disasters are most common for business owners. But, you might be surprised. For instance, fires may seem like the worst case scenario but they are rather rare. It will of course depend on your industry, but the typical office won't have to dwell on the worry of fires too much at all. You check out stats on business fires on www.totalrestorationgc.com.
Well any issue involving data could certainly be a problem for your company. A data disaster could ultimately lead customers exposed to issues such as hacks. If this occurs, you will find that your business brand is impacted and sales could take a dive. This could even lead to a financial loss for your business.that won't be easy to rectify.
A disaster could also mean a lawsuit against your business. These days, if you are facing a lawsuit, it will likely be due to the actions or issues with an employee. They can sue you for substantial amounts and put the future of your business in serious jeopardy.
What Will A DRP Include?
A DRP could include anything such as a software or set up design that guarantees the tech problem is corrected as quickly as possible. It might even allow for disaster recovery services offered by the top companies such as www.xbase.com. Using their services you can make sure that disaster recovery is completed in minutes rather than taking days or even months. It's a great way to guarantee your business will immediately be back in order.
Of course, a DRP can also include written instructions showing how to deal with an issue. An example of this would be a number for a law firm to call who will represent you in a personal injury case and guarantee that your case is handled on a professional level.
We hope you see now why planning for disaster is so important and how it can help keep your business on track, even in the wake of a dangerous situation.