Some of the key focuses of my blog are Financial Literacy/Money, Business/Entrepreneurship and Organizational and Management Discussions. A major key to running a company is knowing when additional help is needed in your workforce. If you need help, what's the best way to approach finding it?  This contributed post is thus entitled, Is Your Company Ready To Take On Employees?
* * *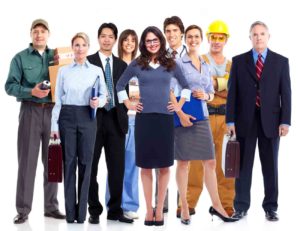 Thinking of hiring employees to work for your company? Preparation is essential when taking on staff members. Here are a few questions to ask yourself before you take steps to hire employees that will tell you whether you are ready or not.
Can you afford to take on employees?
First of all, you need to be certain that your company can earn enough to pay your employees wages. On top of this, you need to be able to afford recruitment costs, insurance, equipment and work incentives. It's worth getting a financial advisor to help draw up a budget so that you can decide whether you're ready – you can always take out a loan at first to pay for recruitment costs and initial equipment.
Have you got the time?
You need to be able to dedicate time to the recruitment process such as reading resumes, conducting interviews and providing training. Make sure that you've made this time for yourself, otherwise you could end up rushing the process and hiring the wrong employees. You also need to be there for your employees when they're actually working for you – nobody likes a distant boss.
Have you got the tools and equipment?
Hiring employees could mean having to hire extra equipment. Some of this could be required for admin purposes such as payroll software. Other equipment could be for your individual employees needs such as uniforms, extra tools and safety equipment. You may want to stock up on some of this beforehand, whilst uniforms may be something you want to order when you know your individual employees sizes (although you may still want to come up with a design prior to this).
Do you understand the legal requirements?
There are a lot of legal requirements to consider when hiring staff. You'll need to first take out employer liability insurance to protect you from injury claims – this is compulsory in many countries. You'll also want to do a risk assessment of your workplace to ensure that aspects such as fire safety and basic health and safety are met. On top of this, you'll need a clear understanding of all the benefits you should be providing such as a pension and holiday pay. PEO companies can help when it comes to putting benefits in place. Make sure to keep up to date with your local employment laws. If you are looking for a German PEO visit globalization pedia.
Do you have the personal skills to become an employer?
You may also want to consider taking a couple courses in leadership and management. These could help you to get a firm grip of the admin required whilst also helping to develop leadership skills such as delegation, communication and motivation. You can also try reading books on leadership or simply taking advice from blogs and vlogs. You don't need experience or qualifications to be a good leader, however educating yourself could go a long way.