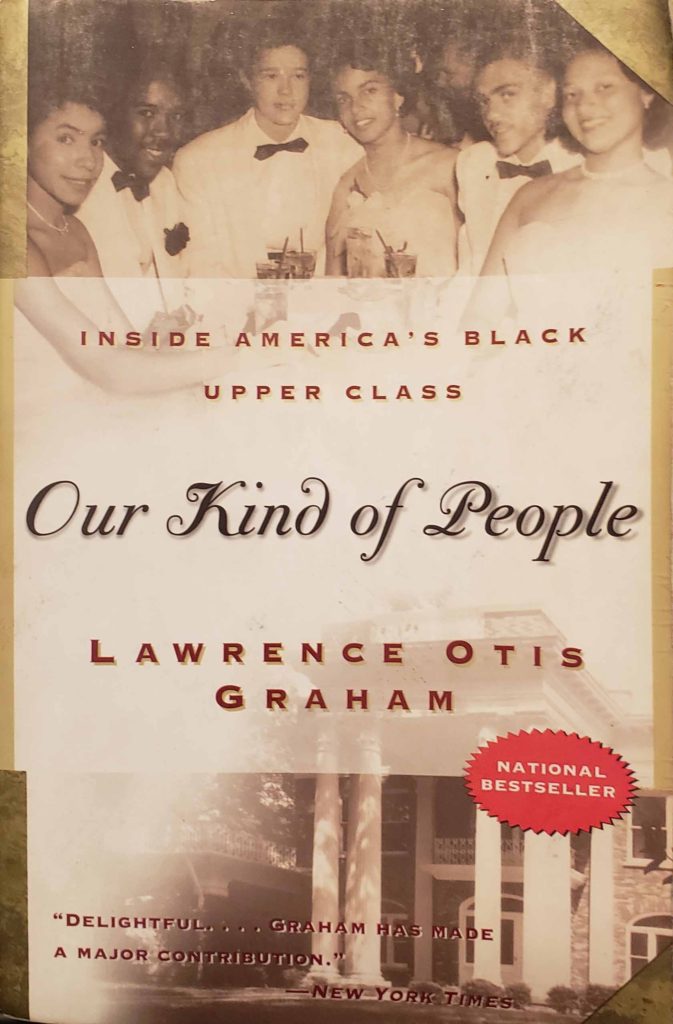 Online Discussions Regarding Social Class
Every now and then I'll venture into something social and political. I've been wanting to write something about 'class' in the black community for a while now, and Black History Month 2019 has finally presented me the opportunity to do so. Before I jump in, I want to acknowledge Rom Wills, a writer in the "Negro Manosphere" and a YouTube content creator who teaches black men about dating and becoming better versions of themselves. I can personally say that 'Uncle' Rom and his content have been critical in my evolution, in terms of manhood, and he's helped me to better understand my journey – past, present and future. If you're a black man, and you still feel lost in the dating world and in life in general, I recommend watching some of Uncle Rom's content.
In his YouTube content, Rom Wills is very outspoken about the black community not acknowledging the role of 'social class' in dating and mating where it plays a major role, particularly in our bigger cities. He eloquently discusses what attracts black men and women together and why in some instances, some couples who don't look like they should be together, end up doing so. He also discusses why some men and women pass over each other – potentially good mates, specifically to get to together with someone in their social class. He emphasizes men having some sort of vision, getting into the gym, and the concepts of 'select' and 'non-select' men.
Debutantes And Cotillions
I first became aware of social class in high school in my hometown of Buffalo, NY. Every spring, one of our black newspapers, the Buffalo Criterion or the Challenger, presented the 'Debutantes' and the 'Cotillions'. The Debutantes were young ladies in high school, usually juniors and seniors. They were associated with one of the black sororities – probably "Alpha Kappa Alpha". The ladies were all dressed in black dresses (and maybe pearls). They took lovely solo head shots and were presented as a group on the front page. One year, one of the girls was a classmate. There was also a formal event where these girls were 'presented' to the world.
I first heard of the term Cotillion in high school as well. I had a friend who played on the varsity basketball team with me when we were sophomores. He stopped playing in our junior year, and a little while later, he started going on and on about some of the other guys in his Cotillion. One night when we were at a party, they did a 'step routine' of some sort, showing they were also affiliated with a 'Black Greek' organization. I think he later pledged "Phi Beta Sigma" in college.
Black Greek Organizations, The Boule, The Links
There were two Black Greeks in my family. My eldest cousin in Georgia pledged the sorority "Sigma Gamma Rho", and my father was a member of one of the more prominent fraternities which I'll keep anonymous for everyone's privacy. I interestingly have very little memory of him being active in his fraternity or regularly interacting with his 'frat' brothers. Later I found that there were reasons for this. I also later found out that this Black Greek world was in fact its own world within Black America.
Lawrence Otis Graham's Our Kind of People: Inside America's Black Upper-class periodically pops up in my writings. I read Member of The Club one summer, and then seeing him one night on Tavis Smiley's show on BET debating Dr. Michael Eric Dyson, was a seminal moment for me. Highly criticized for celebrating America's black upper-class, it was an important work for me personally. It let those of us who didn't grow up in that class know that it existed – something, as a black person, you encounter and must reconcile in cities like Washington, DC, where I now reside. These people were born into the upper-class through generational wealth and inheritances, while others attempted to climb there through digging in and sacrificing throughout their lives.
While the book discusses the afore mentioned black fraternities and sororities, it also describes other clubs, groups and organizations within this upper-class such as Jack and Jill, The Boule, and The Links. The book also points out that being in the black upper-class isn't simply a matter a of having money, as the 'black elite' don't necessarily accept 'new money' celebrities, athletes and entertainers into their circles. Instead, there was a cultural aspect to their lives where individuals had to go to the 'right' schools and be a part of right clubs and families to be accepted. It might sound like a bit much to the outsider, but I find it all fascinating.
Why Does This Matter?
Why is this important? Well, as I discussed in my previous piece entitled, Who should or shouldn't be in the African American History Museum?, there are numerous real divisions within the black race which are often overlooked. One of the big ones is social class. If you weren't in the right circles in smaller cities like Buffalo, you didn't really know debutantes and cotillions existed, or of the opportunities offered through participation in them. Since ascending in education and living in Washington, DC where the Congressional Black Caucus Annual Legislative Conference takes place every year, and attending the affluent church that I attend, you can see the delineations in social class.
And as Rom Wills, whom I discussed above states, you often see it in the dating arena. Men and women in some instances pick each other based upon their educational and social pedigrees and backgrounds. Likewise, if you're not from those types of families with certain types of training, it's important to understand how to socially mingle and carry yourself in certain circles when those instances arise.
Economic Class
I'm going to close this by saying that I didn't really have a concept of 'economic class' until my brother commented amongst our friends when we were younger. He stated that we were 'lower middle class'. Economic class is typically delineated by household income, healthcare and overall quality of life. Both my parents were college educated, they both worked, and I grew up in a house as opposed to the housing projects. We weren't poor, but we also weren't rich either and this does influence social class.
All of this is interesting to me because it suggests that we're all different, despite being grouped together based upon skin color. It also explains much of what we see now in terms of variability in our personal natures, how we navigate the world, available opportunities for advancement and political agendas. We're seeing many of these class divisions bubble to the surface now in politics. That said, skin color does factor in as well, and once you throw 'Colorism' into this discussion, this all gets further complicated.
What's also fascinating is that we aren't restricted by our social or economic class and don't necessarily stay in them. There are instances where individuals in the upper-social classes have affinities for individuals in the lower classes in terms of dating and friendships. Also, individuals who have ascended into higher economic classes in terms of salary may still have the behavioral inclinations and vices from those in the lower-classes.
Modest But Privileged Beginnings
In writing this post, I am in no way complaining about my upbringing as I'm very grateful for it. One cousin recently actually told me that both my brother and myself had 'privilege' that she didn't have growing up. Again, keep in mind that we weren't rich, and we were raised by a single parent most of the year. The take home message here is that there are also delineations in privilege within a race even though we tend to think of privilege solely in terms of white vs. black.
The opening quote for this piece came from chapter one of Our Kind of People – a very fitting opening as we're once again all different. I'm going to close by saying that social and economic class are real dynamics that affect everything from our quality of life, to dating/mating, to politics. These are just some of my thoughts on class. It's something that I think we need to pay more attention to and acknowledge, and the sooner we do, I think the better off we'll be.
An Important Discussion Throughout The Year
The original title for this piece was, A Black History Month discussion about race in the black community. I shortened it because this is a discussion that shouldn't be restricted to one month. I want to thank Rom Wills and another YouTube content creator named BGS IBMOR for their work, and for helping many of us who needed these teachings to become better and wiser men.
BGS IBMOR authored the controversial "Octane Scale", which we discussed on my original YouTube channel, Big Discussions76. It's a concept that offends many people, but it's a concept that I think is important nonetheless. Many of us didn't understand the roles of social and economic class in our lives aside from the contexts of color, racism and prejudice, but they are real and they are there.
Thank you for taking the time to read this blog post. If you enjoyed this, you might also enjoy:
• Whose job is it to teach black history?
• Who should and shouldn't be in the African American History Museum and who shouldn't?
• Are you Cooning? Thoughts on Black America's new favorite racial slur, critical thought, and groupthink
• A Black History Month reflection on Percy Julian
• A Black History Month interview with Dr. Vernon Morris part one
• A Black History Month look at West Indian Archie: A story of wasted scientific potential
The Big Words LLC Newsletter
For the next phase of my writing journey, I'm starting a monthly newsletter for my writing and video content creation company, the Big Words LLC. In it, I plan to share inspirational words, pieces from this blog and my first blog, and select videos from my four YouTube channels. Finally, I will share updates for my book project The Engineers: A Western New York Basketball Story. Your personal information and privacy will be protected. Click this link and register using the sign-up button at the bottom of the announcement. If there is some issue signing up using the link provided, you can also email me at bwllcnl@gmail.com . Best Regards.