Two focuses of my blog are Financial Literacy/Money and Business/Entrepreneurship. Business is a sport all its own. As such there are rules and keys to being successful in the arena. The following contributed post is entitled, How To Start A Small Business The Right Way.
* * *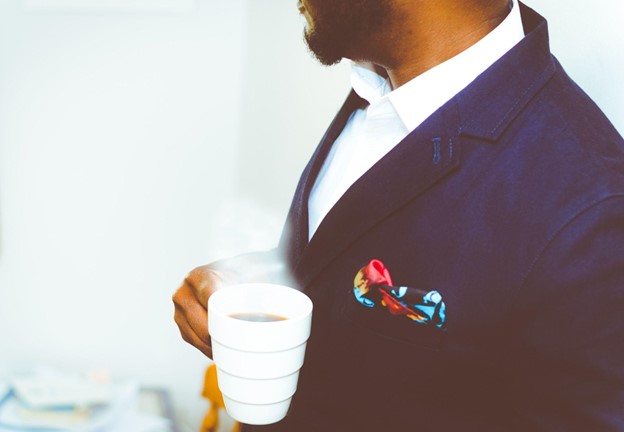 Starting a small business can be an exciting and rewarding endeavor, but it can also be a daunting task. There are many things to consider and plan for before taking the leap and starting your own business. In this article, we will discuss some key steps you can take to start a small business the right way.
1. Develop A Business Plan:
A business plan is a detailed document that outlines your business's goals, strategies, and projected financials. It is essential to have a clear and well-researched business plan before starting a small business. Your business plan should include information on your target market, competitors, marketing strategies, and financial projections. It will also help you secure funding from investors or lenders if needed.
2. Conduct Market Research
Before starting a small business, it's essential to understand your target market, the competition, and the industry as a whole. Conducting market research will give you valuable insights into consumer needs, demographics, and trends in your industry.
3. Choose a Legal Structure:
One of the first decisions you will need to make when starting a small business is choosing the right legal structure. There are several options available, including sole proprietorship, partnership, limited liability company (LLC), and corporation. Each structure has its own advantages and disadvantages, so it's important to consult with an attorney or accountant to determine which one is right for your business.
4. Obtain Necessary Licenses and Permits:
Depending on your business type and location, you may need to obtain certain licenses and permits before you can start operations. This can include licenses for specific industries such as food service or retail, as well as permits for things like zoning and building code compliance.
5. Secure Funding:
Starting a small business can be expensive, and you may need to secure funding to cover your startup costs. There are several options available for funding, including small business loans, crowdfunding, and angel investors. Be sure to research all of your options and choose the one that is best for your business. Be sure to also have commercial insurance in place, visit Tivly to see which options are best.
6. Develop a Marketing Strategy:
One of the keys to success for a small business is having a solid marketing strategy. This can include a mix of online and offline marketing techniques such as social media, email marketing, and print advertising. Your marketing strategy should be tailored to your target market and focus on building relationships with potential customers.
7. Build a Strong Team:
Starting a small business can be challenging, and it's important to surround yourself with a strong team of people who can help you succeed. This can include employees, advisors, and mentors. Be sure to choose people who are passionate about your business and are dedicated to helping you achieve your goals.
In Conclusion
Starting a small business can be a challenging but rewarding endeavor. By following these key steps, you can increase your chances of success and build a sustainable business. A well-researched business plan, an understanding of your target market and industry, a solid legal structure, necessary licenses and permits, and a strong team, are all key components for setting up a small business. Additionally, securing funding, planning for taxes, and developing a marketing strategy is also important to consider before starting a small business.