Two focuses of my blog are Financial Literacy/Money and Business/Entrepreneurship. While your primary goal for starting a business may be to make money, you also want to ensure the safety of your employees and customers. The following contributed post is entitled, 5 Ways To Make Your Business Premise Safer For Employees And Customers.
* * *
When you're running a business, the safety of your employees and customers is always a top priority. There are many things you can do to make your business premise safer for everyone who visits or works in it. That said, this blog post will discuss five ways to make your business premise safer for employees and customers. Keep reading to learn more!
1) Install security cameras
One of the best ways to deter crime and keep an eye on activities taking place on your business premises is to install security cameras. This way, you can monitor who is coming and going, as well as keep an eye on what's happening inside your building. However, if you don't have the budget for security cameras, there are also many affordable options available these days that can still provide you with good-quality footage.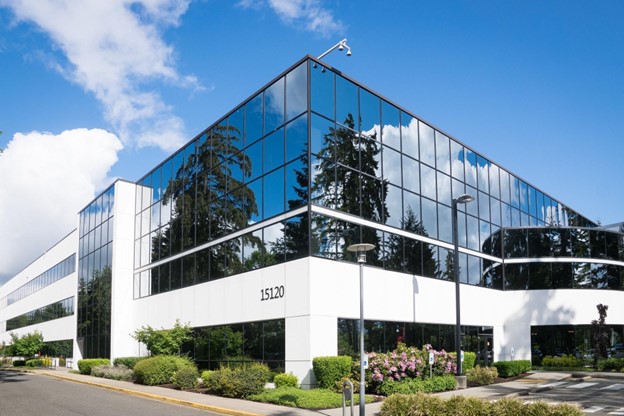 2) Ensure a steady flow of traffic around the premise
When there is a good flow of traffic around your business premise, it helps to deter crime. This is because potential criminals will think twice about attempting something when there are people constantly coming and going. If you have a retail store, for example, make sure to keep the doors open during business hours so that customers can come and go freely. It's also important to ensure there's no build-up of traffic when things get busy; a flashing beacon sign can help with this. You can also consider hiring security guards to patrol the premises if you have the budget for it.
3) Install a burglar alarm
Another great way to improve security at your business premise is to install a burglar alarm. This will make it much harder for burglars to break into your property, and it will also help to alert you and the authorities if someone does manage to break in. There are many different types of burglar alarms available on the market, so make sure to do some research to find one that best suits your needs.
4) Use motion sensor lights
Another effective security measure you can take is to install motion sensor lights around the perimeter of your business premises. These lights will automatically turn on when they detect movement, which will not only deter burglars but also help you to see what's going on outside your property. If you have a large premise, you may need to install several motion sensor lights to cover the entire area.
5) Keep valuables out of sight
Finally, it's essential to make sure that all of your business' valuables are kept out of sight and out of reach. This includes things like cash register drawers, safes, and any other items that could be tempting for criminals. If possible, keep these items in a locked room or office so that only authorized personnel have access to them. By taking these precautions, you can help to deter crime and keep your business premises safe for everyone.
Suppose you're looking for ways to improve security at your business premise; make sure to implement some of the tips mentioned above. By taking these simple steps, you can help to deter crime and keep your employees and customers safe. Remember, the safety of your business should always be a top priority!