Two of the focuses of my blog are Financial Literacy/Money and Business/Entrepreneurship. In any business enterprise, it's important to know which aspects to focus on to ensure that your operations stay open and grow. The following contributed post is thus entitled; Make Sure You're Focusing On What Matters In Your Business: Here's How.
* * *
If you're a business owner, something you really need to get to grips with is focusing on what truly matters. If you put too much focus on things that won't make all that much difference to your business, the trivial things, you're going to run into problems at some point. Here, we're going to discuss how you can focus on what really matters. Read on to learn more and make sure you're getting this right…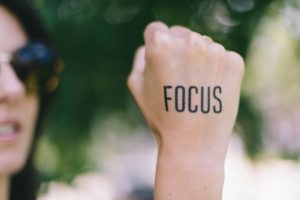 Simplify Things
If you want to focus on what truly matters in your business, you're going to need to simplify things as best you can. The majority of businesses start from a simple idea or solution to an everyday problem. Simplicity is best, so make sure your main intention is to keep your business simple as you grow and discuss concepts. If your business becomes too complicated, it can easily become too expensive. These types of ideas are also far more difficult to both market and to implement. Simply narrow your focus and things should become clearer for you. All you need to do is find out how you can deliver a simple, high-quality product or service, and then go from there.
Once you have an idea of this, you can begin looking into ways to make your business processes even easier. You can invest in apps and software, such as http://www.designdocs.com/pricing to enable better project management and collaboration, which will always improve the way you do things and allow everybody to focus on what's important.
Don't Focus On The Product – Focus On The Market
Don't focus too much on your product in order to get those sales in. You need to focus on the market more so than you do this. Never, ever fail to take into consideration the market you're looking to impress with the product. If there isn't a market for your product, it won't matter how innovative or revolutionary it is. You must focus on niches if you want to be as successful as possible.
Make Sure You Have A Strong Support Team
Establishing a strong support team right from the beginning is crucial – you're unlikely going to be able to run a business all by yourself. They don't have to be business partners either, so don't panic. They can just be family and friends. They can be mentors. All they have to do is be people who can help you when you're experiencing a tough decision or even a crisis.
Focus On Generating Income As Soon As You Can
There's no denying that cash flow is one of the most important things in business, and the best thing a newly established brand can do is focus on it. Start generating cash as soon as you can, whether you decide to take pre-orders, or even deposits for your product/service.
There are many unimportant things you can focus on as a business owner, so you need to be able to narrow your focus when it matters and keep your attention there.