Two focuses of my blog are Financial Literacy/Money and Health/Wellness. Many people are being scammed today. Once it happens, it can be very stressful and it may not be clear how to resolve the situation. The following contributed post is entitled, 5 Steps To Take After Being Scammed.
* * *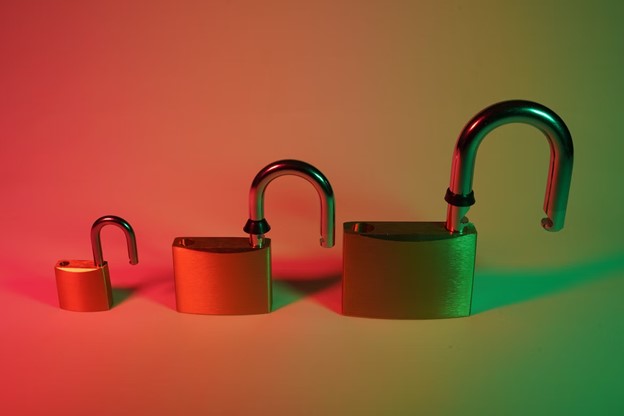 https://unsplash.com/photos/J5HYS6aEcqw
Maintaining your personal and household finances can be tricky, especially with the rising cost of living and other expenses that often come out of nowhere. However, there is another issue that can impact your finances. Scams and fraud are still prevalent, and they are becoming more sophisticated, making it challenging for the most careful people to recognize them. If you've been a victim of a scam and are unsure what steps to take, consider this advice.
Gather All Your Information
You will need to make a claim following a scam or fraudulent experience, but if you want this to be successful, you must collect as much information as possible. This information can be bank statements, receipts, and orders along with any correspondence you have had with the person who scammed you. If others have been involved, such as family members who also dealt directly with the fraudster, they may need to write a statement.
Secure Your Accounts and Details
Although it may feel too late for you to prevent the scam, you can still take vital steps that will prevent it from getting worse. As soon as you realize something is amiss, you must secure your accounts and details by changing passwords or adding two-factor authentication. This is a crucial step to take that will improve your online security and minimize the risk of more damage being done to your finances.
Inform Your Bank and Other Organization
The quicker you act, the sooner you can get to the bottom of any problems, so you'll need to get in touch with your bank and any other organizations that may have been affected by the scam. If you let your bank know that whoever is making these purchases isn't you, you can mitigate further damage. This also helps build your case if or when you try to take the matter to court.
Get In Touch With Legal Services
Specialized legal services like Nathan DeLadurantey Attorney can help consumers receive compensation for scams and other types of dishonesty by businesses or vendors. You don't want to tackle this issue alone, especially if there is a considerable amount of money involved. Therefore, speaking to a professional and experienced firm will give you the confidence and tools you need to win your case.
Share Your Experience
It may seem like it's too late for you, but you can still help friends and family avoid the same fate by sharing your experiences with them. Social media can be a powerful tool to protect other consumers from scams, especially if it seems as if the scammers are targeting people within the community. The more people that are aware of these problems, the easier it will be to deter them and hopefully zero in on who is responsible.
Never Again
Scams can happen to anyone. Even if you feel you are diligent at all times, it only takes a lapse in judgment to put your finances and identity at risk. However, knowing there are policies in [place to help you overcome the damages caused by scams can help you avoid significant problems and it should help you protect others, too.