Two focuses of my blog are Career Discussions and General Education. Despite having natural gift for working outside and in blue collar fields, many people were shunted towards white collar education. Some white collar workers arrive at a point where they ponder leaving the office. The following contributed post is entitled, Why You Should Quit Your Office Job And Work Outdoors.
* * *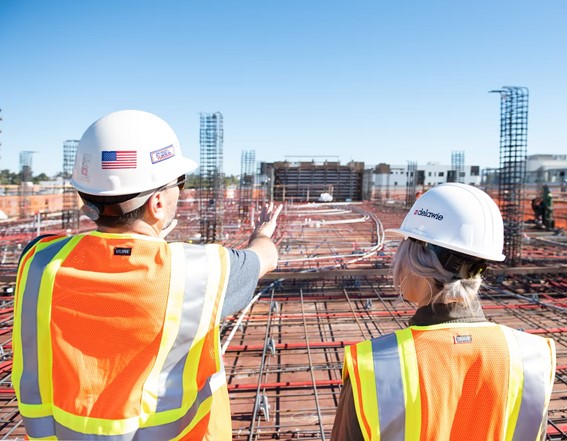 Office jobs tend to pay well but, as we all know, they can be unfulfilling. After you show up for work for the thousandth time, you wonder what it's all about. Why are you just going to a cubicle every day to type on a computer? Surely, there's a better way.
When you take a step back and look at your office job for what it is, you see all sorts of reasons to quit. Perhaps you hate your job, or you find the working environment difficult. Maybe the schedules and hours are wrong, or you don't like the fact that you're indoors all the time. It feels cloistered and it makes you feel tired all the time.
If you feel dissatisfied with your work, you're not alone. Many employees are tired of their office jobs and want to move on. More than 80 percent aren't happy in their current roles, and 79 percent say that they have been passed over for a promotion.
For many, the solution is to work freelance and just do their own thing. But for some, the real problem is the environment. Not being outside can take its toll on your health and happiness in unexpected ways.
Fortunately, there are many careers that allow you to get outside. Construction is perhaps the most obvious. To get into the industry, you will need to book a CSCS test online. Then, once you pass, you can get into the industry.
Other options include marine biologist, lifeguard, geologist, wildland firefighter, and adventure tour guide. Here are some reasons to get outside:
Reduce Stress
Perhaps the biggest reason for getting outside is that it improves your mood. When you are in the open air, you naturally feel better than when stuck indoors for hours at a time, particularly in the winter when the days are shorter.
Stress is a major factor in office work. Many employees feel like they are unable to make progress or move forwards. For some, the lack of physical activity takes a toll on their well-being and makes them feel tired all the time.
Improved Health
A few years ago, the news broke that sitting was the new smoking. Office workers up and down the country rushed to get standing desks (and even desks with treadmills).
Unfortunately, though, there's no real substitute for actually being outdoors and moving your body naturally. While standing is better than sitting, the body still isn't moving as much as nature intended. Human beings are wired for space. They want to move long distances.
Then there's the sunlight issue. That's another scarce resource in the office but essential for health, in the right doses. Being outside in the sun enables the body to produce vitamin D which is vital for multiple purposes, including preventing disease.
Improved Energy Levels
Lastly, being outside helps to boost energy levels. When we move around, we actually generate more energy in ourselves, both short and long-term. Outdoor careers allow you to combine the need for movement with the need to earn money.