Three focuses of my blog are Business/Entrepreneurship, Organizational/Management Discussions and Workplace Discussions. No matter which sector you're in, communication amongst your team is absolutely critical and can be the determining factor in achieving your mission. The following contributed post is entitled, Finding The Best Ways For Your Team To Communicate.
* * *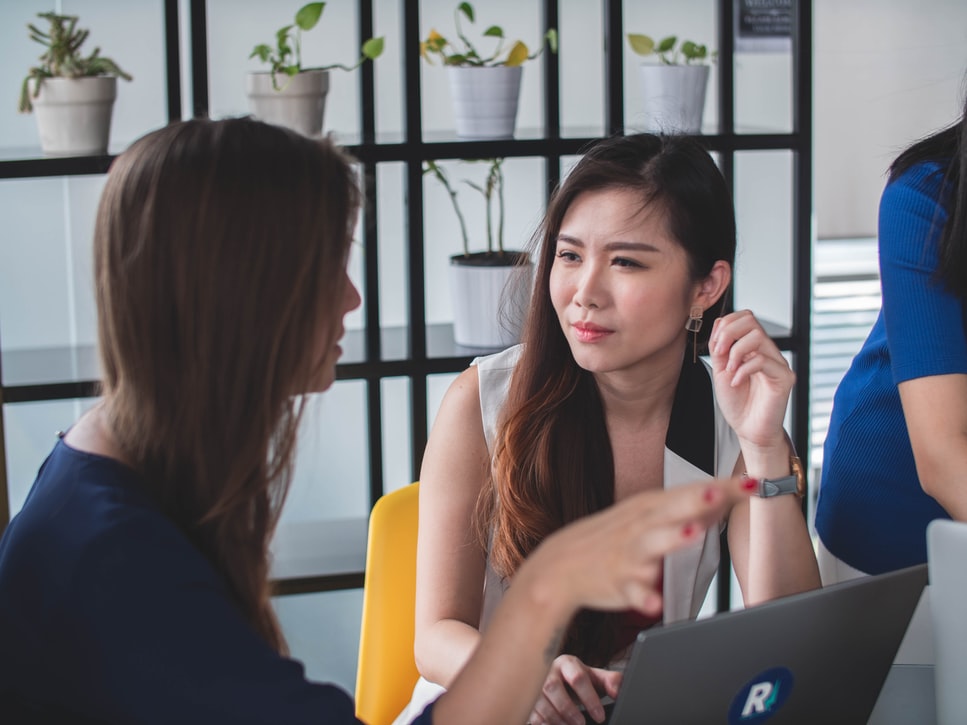 Communication has always been a fundamental element of business. You need to be able to communicate effectively with your customers, and there are loads of tools that enable you to achieve this goal. Alongside this, though, you also need to consider communication within your business. Your team members need to be able to talk to one another with ease, but there are plenty of tools on the market that can make this possible. Let's looks at some of the best methods that you can use to make sure that you and your team are achieving what you need from your internal communications.
The Devices
The vast majority of communication in modern businesses is handled via digital tools. With more people working from home than ever before, there has never been more of a need for devices that are capable of providing seamless communication within your business. Computers are a big part of this, but you also need to think about smartphones. It's becoming increasingly common for businesses to provide their team members with phones so that they are able to communicate without having to use wired telephones or emails.
Email Systems
While emails are quite old compared to many digital communication methods, they are one of the most popular options used today. There are loads of ways to set something like this up, but you need the option you use to be robust and easy to manage. Tools like Office 365 and GSuite make this possible, offering powerful email capabilities without forcing you to invest in your own servers or other expensive tools. This is a great way to get yourself set up with email tools that will make your life easier.
Phone Calls
Alongside emails, phone calls are still very important for businesses, but you no longer need to worry about having landline phones for all of your team members. Smartphones offer a range of different ways to call and talk to people, ranging from traditional telephone services to internet-based options like WhatsApp. Providing your team with the right apps can enable them to talk to their colleagues wherever they are based, with options like WeChat being perfect for international services.
Instant Messenger
Instant messenger services have been around for a very long time, with this type of communication becoming incredibly important in the modern world. Tools like WhatsApp make it easy for your team to communicate without having to rely on talking to one another, but this is something you can expand to the whole team. Tools like Microsoft Teams make it possible for your employees to talk using channels that everyone can have access to. This is great when you have more than one department working on a single project.
Ticketing Systems
Ticketing systems have been used for a long time by customer support and other channels that have to deal with troubleshooting workloads. This sort of tool can be great for your employees too, though, with many companies finding that communication is much easier when tickets are used. Tools like Tikit.ai make it very easy for your teams to keep up with their work with one another, while also adding a layer of accountability to the whole process. This can solve the problem of missed or unreceived emails with ease.
Social Media
Social media is banned from many business environments, and this makes a lot of sense. Websites like this can be very distracting, but they can also provide an excellent communication tool for those working on projects together. Building your own social network within your business has never been easier. This can make it possible for communication to flow in a way that a lot of people are used to.
Employee Training
Finally, as the last area to consider, it's time to think about employee training. Training people to communicate may seem like an unnecessary pursuit, but this can actually have a very big impact on your business. For example, many employees struggle with verbal communication, but this is something that can be solved with the right coaching. This process doesn't have to cost much and it doesn't take a huge amount of work, but it will be worth taking it seriously to make sure that your teams are able to talk to one another.
With all of this in mind, you should be feeling ready to increase the effectiveness of your internal communication systems. Many businesses struggle with work like this, finding it difficult to keep their team focused on the right work when they can't communicate properly with one another.