Three focuses of my blog are Financial Literacy/Money, Business/Entrepreneurship and Technology. In 2021, technology has innervated every aspect of life and the business world is no different. Not taking advantage of the available technologies can put yourself at a tremendous competitive disadvantage. The following contributed post is entitled, Why You Can't Afford to Ignore Technology in Your Business.
* * *
As the world leans more on technology, businesses have to learn how to keep up with the inventions. Investing in technology can be costly at the start but ignoring it can put you out of business. Even when you can perform some or all the tasks manually, you may end up losing relevance, focus and burning out. Here are the reasons that make technology an essential part of today's businesses.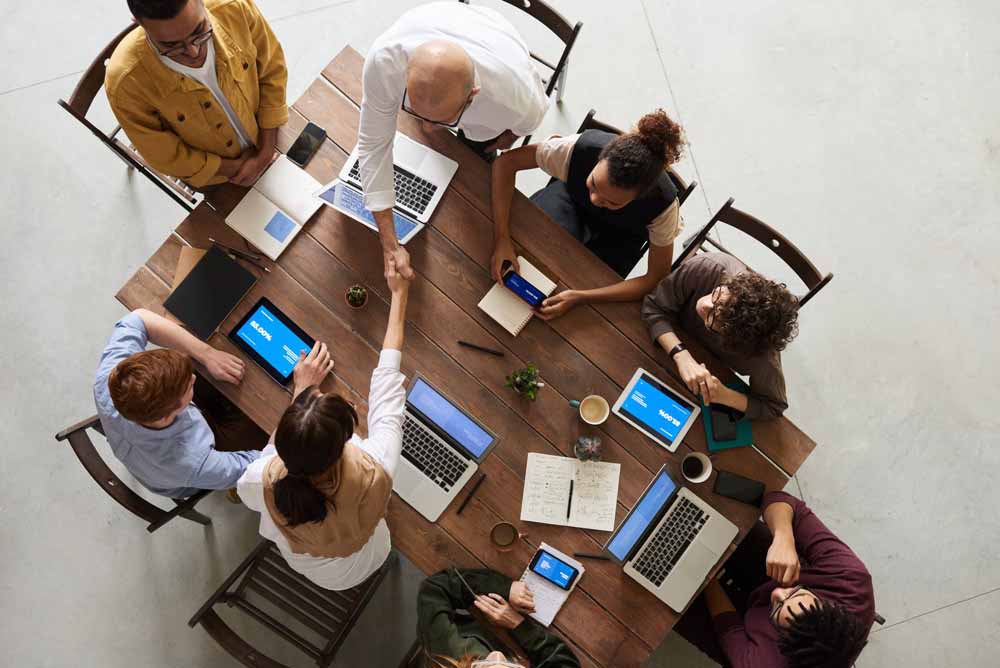 Image Credit Fauxels from Pexels
Customer Expectations
Today's clients have high expectations because they have many options to choose from when shopping. They expect quality products, fast services and exceptional customer care. Clients know what they want, how they should be treated, and value their time and money. If you slack or offer substandard services, they will forget about you at the click of a button.
For instance, if you sell online products on amazon or eBay, your clients will be frustrated when they realize the goods are out of stock or the prices are too high. It's tedious having to check the inventory manually, but you can install a system that notifies you when a particular product runs out of stock.
Invest in an inventory management system that not only alerts you when the products are out of stock but delists them from the online store. Check the inventory management systems at eigenrun.com. You'll not have orders you cannot deliver on time or have to deal with disgruntled customers who can ruin your business reputation. Most importantly, you never have to run out of stock because the system notifies you on time.
Business Competition
Business competition is advantageous to the consumer because they have a variety to choose from, more accessible products and services, and competitive prices. However, to a business owner, increased competition means working harder to improve productivity and retain happy clients. Due to the high competition, a business can only thrive on repeat customers.
To achieve this, you have to offer unique services, mind your customers' convenience and remain competitive. When you provide an online shopping experience, you are more likely to attract more clients than a physical store. Technology advancements have also made it easier to keep up with your clients, learn their tastes, preferences and check whether you offer quality services and meet their expectations.
You Become Efficient
Technology makes processes more accessible and faster. What could have taken you days to achieve can be quickened by investing in the right technology. When you are more efficient, your production increases, employees are happier and less overworked, and you can expand your business reach rather than concentrate all your energy on everyday tasks.
A business cannot thrive without proper communication, flawless production processes and seamless interactions with the clients and other stakeholders. Understand your organization's technology needs, then invest accordingly.
Technology is here to stay; therefore, you'd better start making it an integral part of your business operations. Everyone is using technology, and as AI improves, you risk running out of business if you don't keep up with the trends. Also, as you will learn, it's not as expensive as you thought. You can start small as you focus on building a tech-supported business.