Three focuses of my blog are Business/Entrepreneurship, Organizational and Management Discussions and Workplace Discussions. Regardless of the organization that you're running, employee happiness is critical. Management should thus always consider this as it impacts overall productivity and recruitment of new talent. The following contributed post is entitled, Make Your Employees Happy With These Tips.
* * *
There are so many things that you have to do as a business owner to keep you business afloat, but one of the most important of them all is keeping your staff happy. If you're not looking after your people, then they aren't able to look after your business. It works as a team when you hire staff; you support one another and you keep them in your thoughts when you are making plans to alter the business or improve things.
Making your employees happy has to be a priority for you. Get it right, and you get a great team of people who are happy to work for you for years. Do it wrong, and you will be revisiting your HR software to figure out who you can hire next! Happiness is important in the people who spend their time in your business doing everything possible to make ends meet. So, with that in mind, here are some of the best ways you can make your employees happy!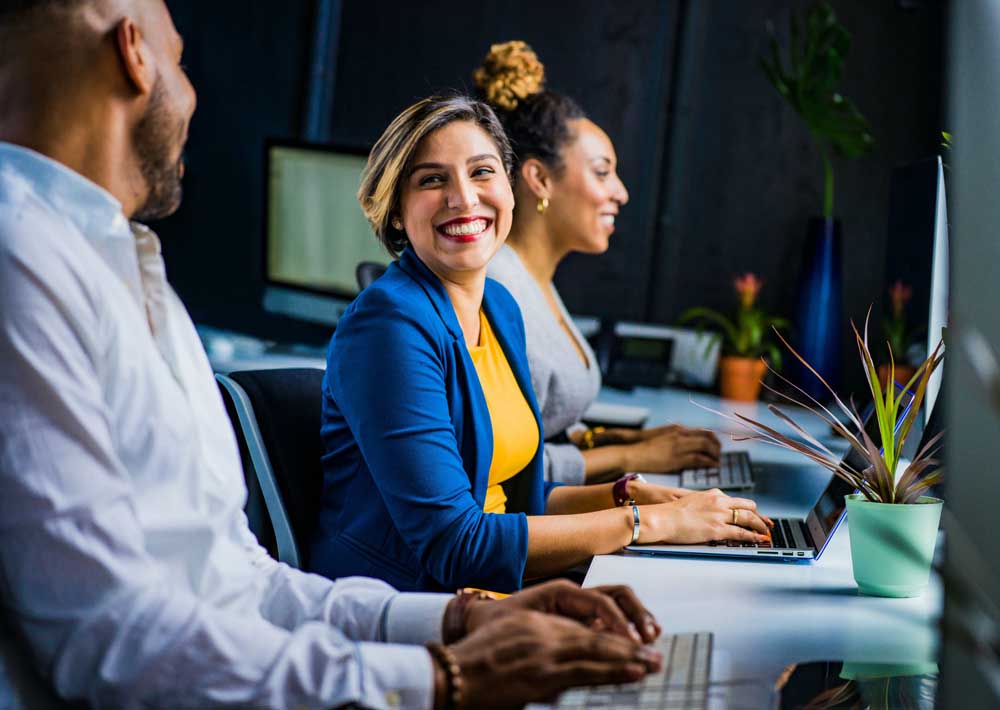 Plenty of money goes a long way and if you are offering an attractive salary, you're going to claw in attractive talent to work for you. We're not talking offering minimum wage: minimum wage may be legal, but it's certainly not liveable! You need to think about what they need to survive and do more than that. These people spend upwards of eight hours a day in your business – make it worth it for them to be away from their families.
Building a company culture that thrives on fun and happiness is so important. You want to make sure that you are able to make people feel relaxed and at ease when they spend time with your time. You need to do more than beanbags in the break room, too. Reflect the goals of your staff in what you can offer them, and help them with their positive work environment. Encourage people to work together and as a team – even with other departments! A collaborative working environment makes people feel trusting, builds good relationships and fosters a more positive working environment.
Where you can, offer as many opportunities to develop your staff. Yes, you will likely lose them to other companies one day but that doesn't mean that you can't work with them on their goals while they are working with you. Training, education, formal degrees and more could change the way your staff work.
Do what you can for the wellbeing of your staff. Things like fun days out, meals, company games night and more can foster a sense of fun in the workplace, and this can go a long way to enhancing the wellbeing of your staff. Another way to enhance their wellbeing is to ensure that your people have a good work-life balance. They need to feel empowered and trusted, and you can make that happen with flexible working and giving them the freedom to work remotely.
The happier your staff, the better they work – it's a no brainer!