Two of the focuses of my blog are Financial Literacy/Money and Business/Entrepreneurship. If your business deals with inventory and deliverables, you ideally want to secure storage that serves your purposes but is friendly to the environment as well. The following contributed post is entitled, Efficient and Environmentally Sound Storage for Your Company.
* * *
Efficient and Environmentally Sound Storage for Your Company
If you own a company, or just manage one, you're probably always thinking of ways to minimize storage, create more space and store inventory in economical, efficient and environmentally-friendly ways. Sometimes it can be hard to envision ways to do this that meet all those criteria, but with a little creativity, hard work and motivation, you can streamline your inventory and make the entire workplace more efficient and eco-friendly.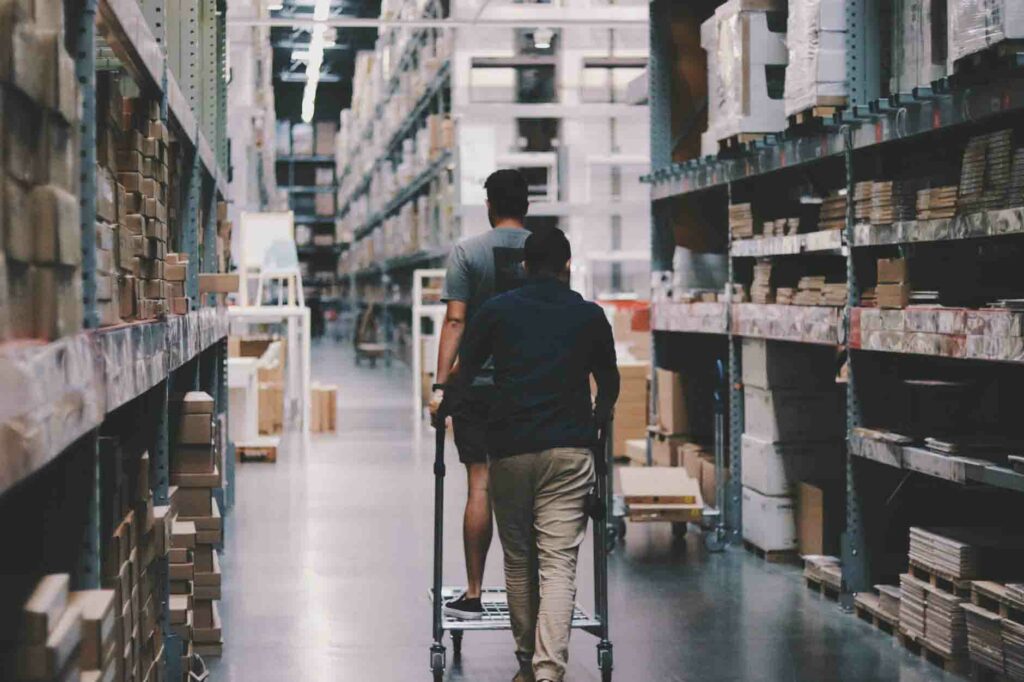 Photo Credit: Alexander Isreb
Here are a few ideas on how to get started:
"Green" Storage
Whether you're looking at small storage solutions, like tupperwares and other small containers, or something much larger, like huge bins and storage facilities, a variety of "green" options exist at all sorts of price points, sizes and styles.
Utilizing items that don't contain harsh chemicals and plastics will reduce your carbon footprint, improve the health of your employees and provide excellent, efficient storage for any type of inventory.
It isn't just true of storage containers, either. You can find shelving, flooring and all sorts of other eco-friendly "green" options to optimize your inventory and make your workplace a sustainable one.
Shelving, Racks and More
If you have shelves and shelves of product, you've likely looked into shelf and rack options that save space, time and money. You want these products to be environmentally sound, too, so you're likely trying to avoid lots of plastic and other harsh chemical materials.
Cantilever racking is a great option for the business with lots of shelving and inventory to contend with. Easy to customize, move around, and clean, cantilever racking is not made of harsh plastics, is durable and will last for years and years. They come in a wide variety of sizes, each one able to be customized and moved quickly and easily and are available in both single and double sided configurations.
For the business that has lots of pallets and heavy boxes to store, these are a lifesaver. Strong, weather-resistant and durable, but best of all, affordable and eco-friendly.
Trash and Waste
Every company, especially ones that ship a lot of product, have excess waste they must contend with. Everything from broken down boxes, to wrapping materials, labels, packing material, paperwork, and more.
It's simply good business practice, not to mention eco-friendly, to have a plan to reduce your waste by recycling. Not only is this better for the environment, but it will save your employees time and cut down on your waste disposal/dumpster costs.
Lots of people are on board with recycling things like bottles and cans, but you can recycle almost anything. Check with your local county regulations to see what items you can recycle, including all that unused cardboard, packing materials, and more. Bins can be purchased for very affordable prices.
These are just three ways your company can cut down on waste, utilize shelf space and streamline inventory while still looking after the environment and cutting down on bad business practices. There are many more ways you can be eco-friendly and efficient at the same time.