Two of the focuses of blog are Financial Literacy/Money and Business/Entrepreneurship. No matter what kind of business you're operating, a key aspect is employee health and safety. Neglecting this aspect of your operations can cost you a lot of money moving forward. The following contributed post is entitled, You Can't Ignore Health And Safety.
* * *
Health and safety is an important aspect of running a successful business. Businesses that fail in their health and safety duties run the risk of damage, personal injuries, lawsuits, and ultimately, closure.
While there are regulations in place to help make sure you carry out your operations safely, there's always more that can be done to make sure your business is a safe and secure place for employees and customers.
Don't ignore health and safety, take a look at some of the ways you can go above and beyond to put safety at the heart of your business.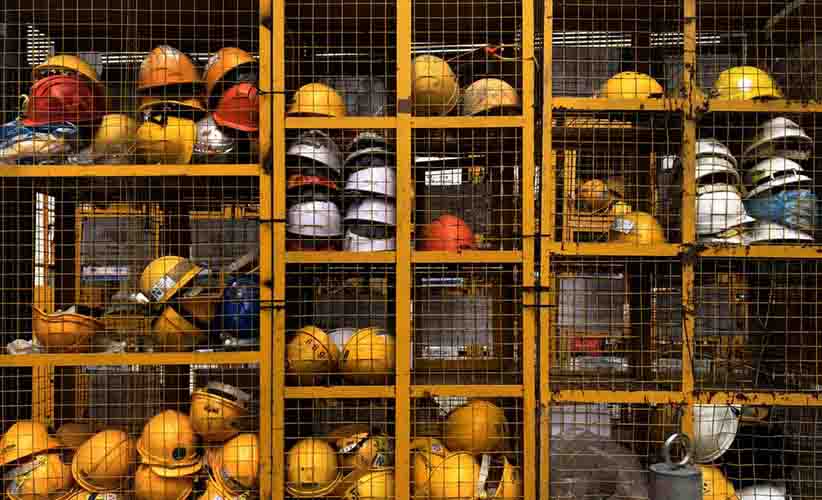 Image Credit: Unsplash under Creative Commons
Provide employees with the right training
Many accidents in the workplace happen because employees haven't had the right training to prevent them. Every employee on your books needs to have health and safety training, whether for manual handling or what to do in the event of a fire. You can run this training as an online module, as well as some face-to-face training to help the message sink in. Health and safety training is something that should be refreshed regularly, so make sure it's a part of your ongoing onboarding program.
Make your policies clear
Your health and safety policies need to be clear and visible to all. There are some useful resources available to help you draft a health and safety policy to share with your employees. Be unstintingly clear what is acceptable within your business, and what is not. If some of your employees will be working at height, you need to address what is expected of them when they do so. Whether this means they need to be wearing fall protection lanyards, or harnesses, or have crash mats in place, what's essential is that everyone knows what is expected from them in order to ensure safety is maintained. In addition to your health and safety policy, you need to make sure that your liability insurance is in place and that you have lawyers on had to advise you on any health and safety issues that could become serious.
Don't scrimp on supplies and materials
While saving money is in the best interests of your budget, it's not always in the best interests of your business. Choosing materials because they're cheap could cause problems later on if they're not of a high standard. When it comes to safety, only the best should do. An ABS butterfly valve can be a valuable item for your equipment, and choosing an inferior product could pose a major risk. Choose suppliers you can rely on and are trustworthy, the reassurance will far outweigh the cost.
Remember to pay attention to wellbeing
While you might have the safety of your employees covered, have you given much thought to their wellbeing? You can improve employee wellbeing in a number of ways, including promoting fitness in the workplace, encouraging healthy eating and making the workplace a more sociable and positive place to work. Paying attention to the wellbeing of your employees helps them to feel more valued, which can boost your turnover rates and make your company a better place to work.
Ensuring the health and safety of your business is one of those common challenges that all business owners face, but it's also one of the most important. Make sure you make health and safety a high priority in your business to ensure it's longevity and demonstrate that you're a smart and successful business owner.